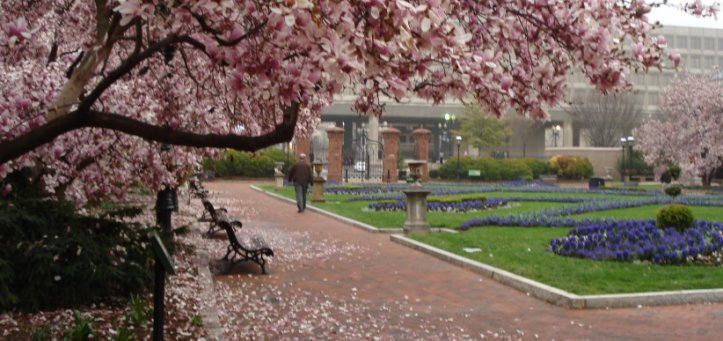 I am beguiled by springtime in Washington. Today it was warm, with a little drizzle. I did my morning telephone call in the garden in front of the Smithsonian. I never really thought about it before, but this is a roof garden. There is a significant museum complex below the ground.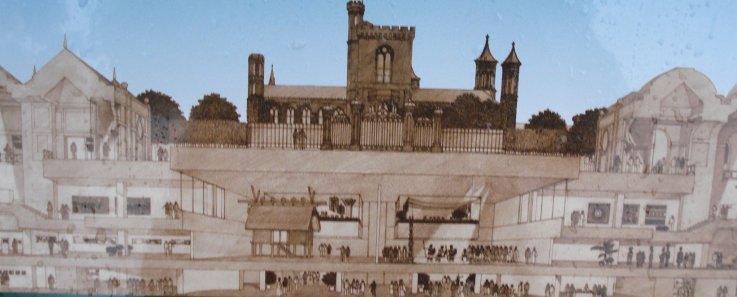 Since it is on ground level, it doesn't look like rooftop garden, but it has the characteristics. The heated rooms below make the dirt in the gardens above significantly warmer, so plants from further south can thrive and they can come out earlier in the season.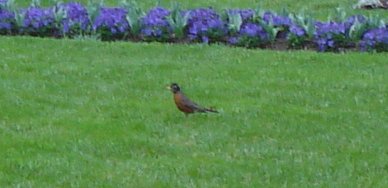 I can include pictures, but they can't convey the smell of the air heavy with the fragrance of flowers and earth and I can only mention the sounds of the birds. A few minutes in the garden put the whole day in the proper perspective.