Even though I will be working just a few miles outside Boston, I don't think I will spend much time in the city itself. That is a shame, because it is a beautiful city. I think it would be nice to get to know it a little at a time, exploring it on foot, seeing it in its various moods and seasons. When you work in the central city, you get that opportunity. That is how I got to know Washington and Krakow and that is why I still like those cities so much. Unfortunately, I will remain a tourist in Boston. Well, we made our first visit.
We did not have time to do too much, and the kids were unenthusiastic about lingering at historical monuments. We mostly followed the "Freedom Trail" where so much of America's history took place. Below are some photos.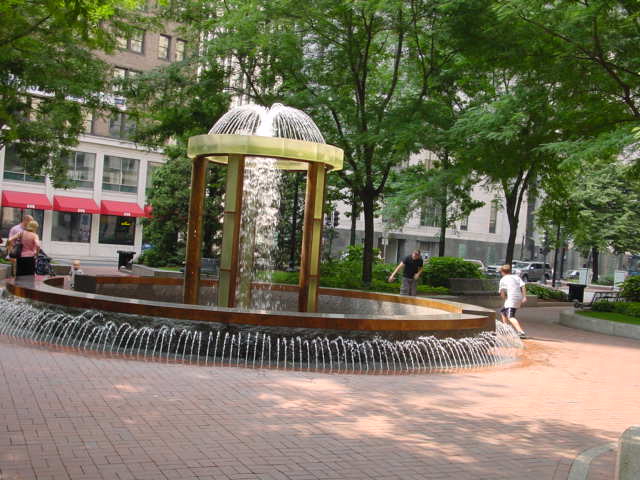 The boys always like fountains. This is on top of a parking garage. According to the display inside, this was once an ugly above ground parking garage, until the locals got together to make put it underground and landscape the top. It is an excellent example of how things should be done.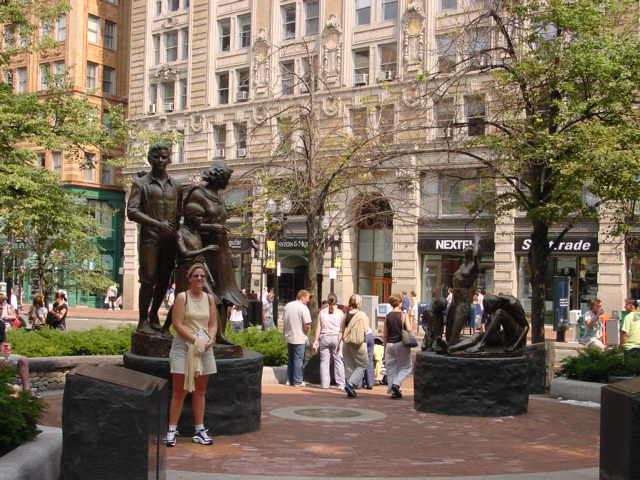 The monument to the starving Irish. Much of Boston's population came from Ireland during the great potato famine in the 1840s. Plagues around the statues tell the story. On the right are the starving Irish on the old sod. In back of CJ are the upstanding citizens they became after coming to America.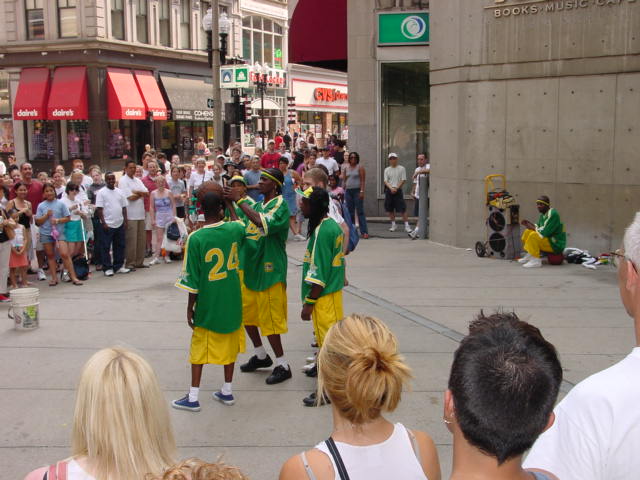 Amazing street acrobats. They play rap music and jump up and down. They are great athletes – like Jackie Chan, but they have to make it on the first take or hit the pavement.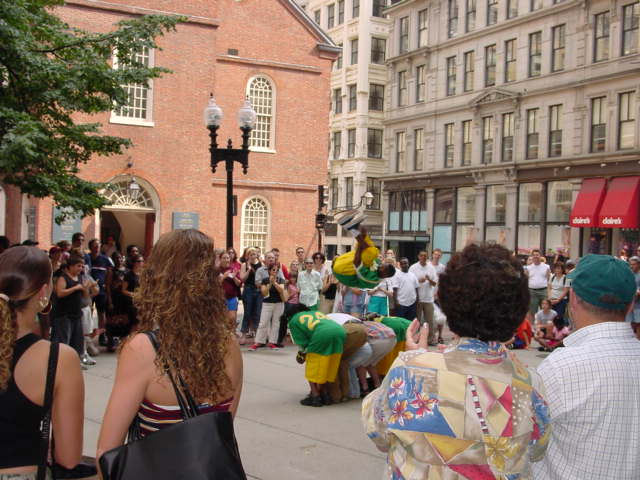 I caught this guy in mid flight. He flipped over five people without a net. Before the big stunt, they came around for money. I gave a couple of dollars. It was worth it.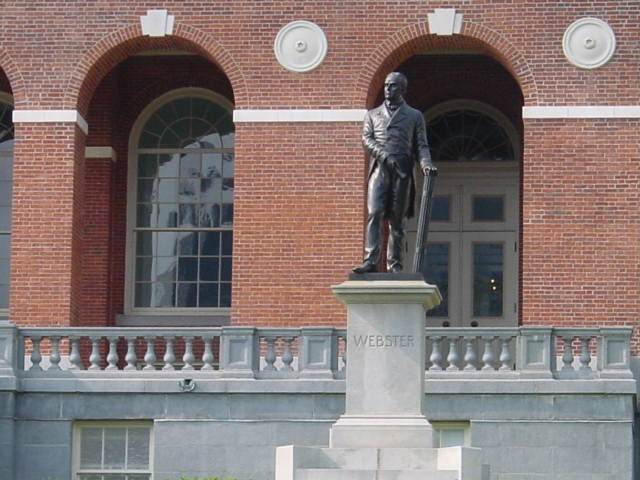 Daniel Webster, the great orator. I read "The Devil & Daniel Webster in HS. It was the shortest book on the reading list. Webster is actually a New Hampshire man. I bought my commuter car at a dealership on the highway is Nashua, NH is named for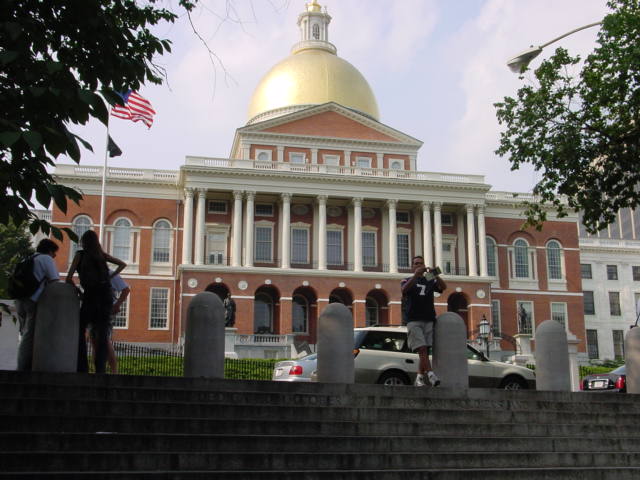 Massachusetts state house. It stands in front of Boston Common, which is a very lively and pleasant park.
The cemetery in the center contains the graves of famous people such as Paul Revere and John Hancock. It is a small graveyard, but full of the dear departed and tourists.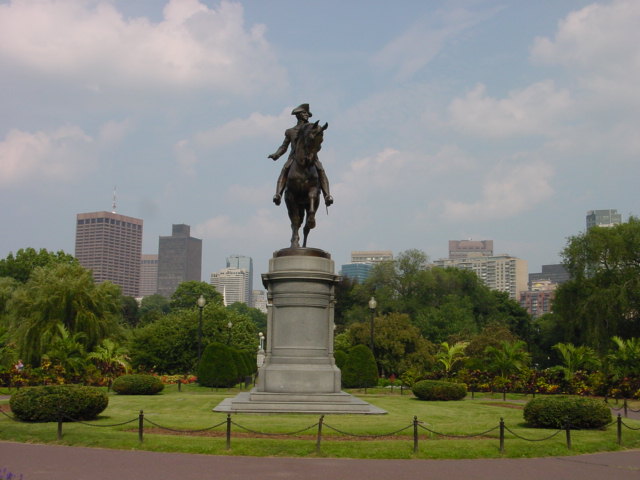 George Washington on Boston Commons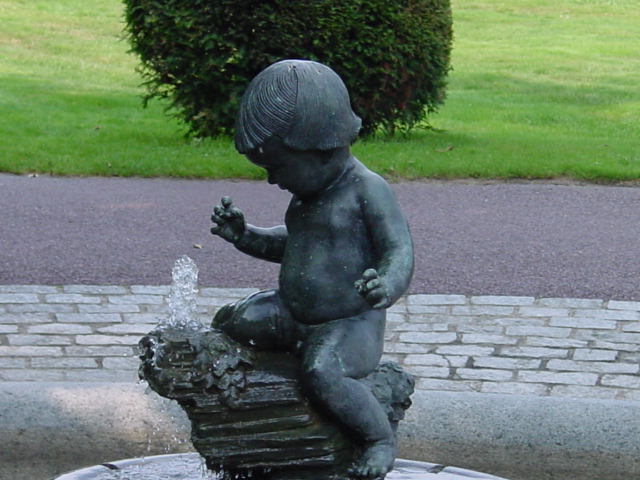 CJ liked this. It is nobody famous.