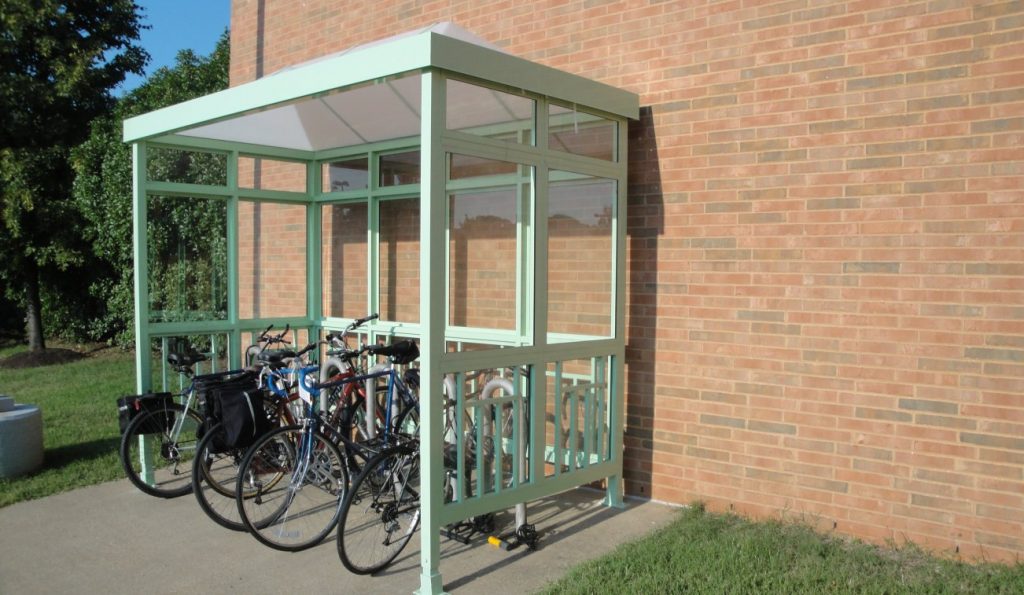 I am at FSI for the PAO course that I never took. I figure that there are basic things that I just didn't know and I hope to learn about them.
At FSI, I was greeted with an "improvement" around the bike racks. Look at the picture. I bet these things cost the government a lot, because we never get anything cheap. What good are they? They won't protect the bikes from the rain. The probably actually make it hotter around the bikes, since they face into the south and into the sun. Worst of all, they eliminate at least two bike parking spots (on each end) and make it a lot harder to get at the bikes in the middle.
This is the kind of thing that someone who doesn't ride a bike much thinks is "bike friendly."
I figure that somebody will get an award for putting those things up. They will look better on somebody's personal report than they do in real life. Maybe that same person will earn another award when they take them down, create more space and "save" the upkeep.
Class got out early enough for me to head down to Washington, go to Gold's Gym and take the Metro home. It is easier for me to go down to Washington and take the Metro than to go up hill home, although both are about the same distance. Actually, it was a bit farther, since I went the long way through Shirlington and along the Potomac. They connected the bike trail all the way. Sweet. You used to have to get off the trail and cross the freeway on a footbridge.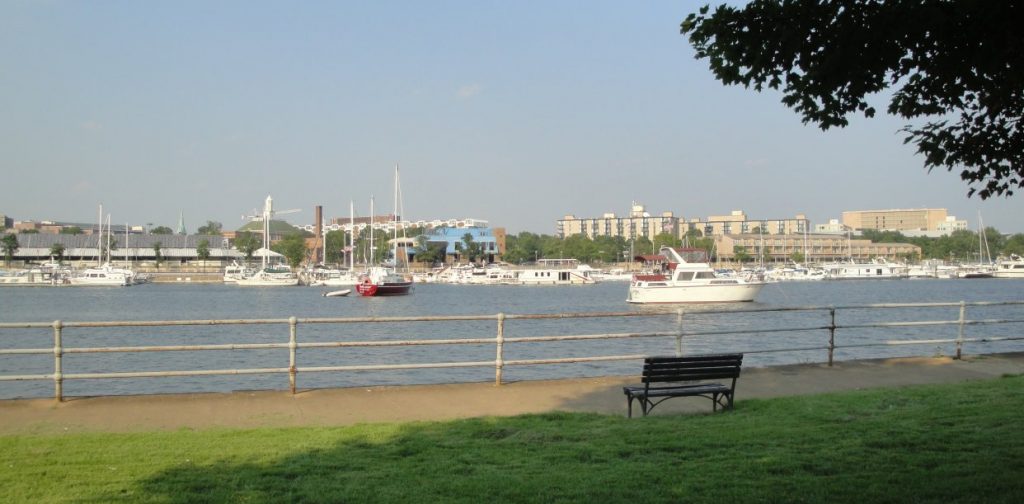 Above and below are pictures of East Potomac Park. I have been stopping here at the end of the day to kind of settle back into that peaceful, easy feeling. It is another thing that is a little out of the way, but worth going. I went down there today for around a half hour, listened to my audio books and watched the water flow. It is a pleasant place to be. The breeze blows off the water in the late afternoon, keeping the mosquitoes confused.