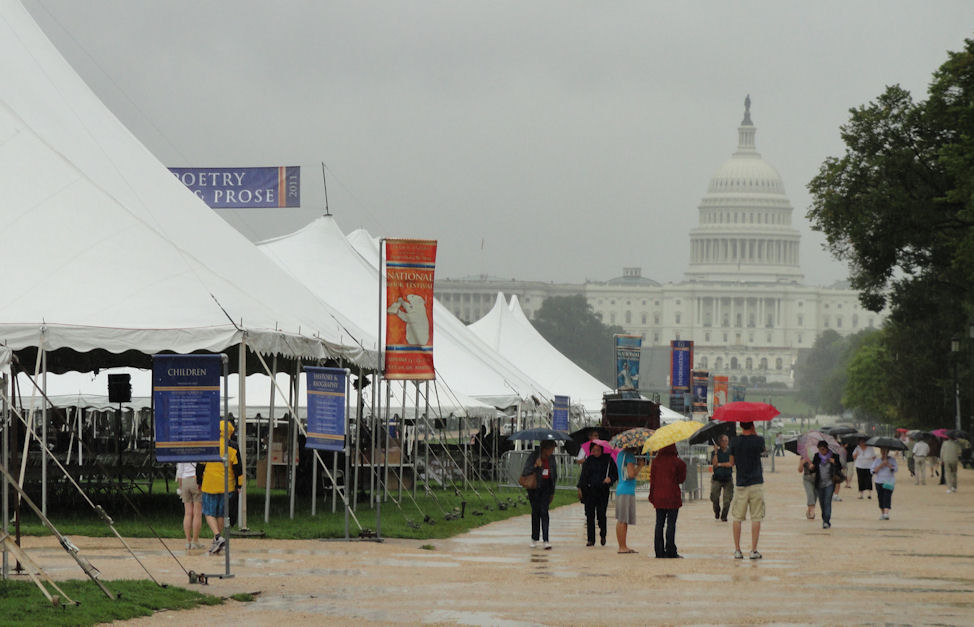 I chaired my first Fulbright Commission meeting. This is a great honor & I won't deny that I take some joy in bragging about it here, even if I didn't do anything in particular to earn the honor. I take the responsibly seriously and I took the Fulbright course from FSI distance learning so I understand the history and the process. Ours is a binational commission, which means that the Brazilian side shares in the decision making and funding. It is a great asset to our two countries and to the world, since such encouragement of scholarship is good for everybody.
Besides the usual business, we talked about Brazilian President Dilma Rousseff's aspiration to send 100,000 Brazilians overseas to study in the STEM fields (Science, Technology, Math & Engineering). We all have been thinking about that and the all the world's universities have been beating a path to Brazil to try to get a piece of this action, especially since the Brazilians will fund the studies. Fortunately for us, President Dilma has said, and repeated on many occasions, that she wants at least half of the students to go to the U.S. Today there are only around 9000 Brazilians studying in the U.S. Multiplying that by five will be a challenge.
Our interests and those of our Brazilian friends correspond almost perfectly, but so do some of the challenges. Brazil is a big country like the United States and Brazilians, like Americans, are not among the most polyglot people of the world. Americans are lucky; our English, is the international language of business, science, education & entertainment. Brazilian leaders recognize that more Brazilians will need to know English at a higher level if the country is to continue to thrive in the wider world. Weak English will be one of the challenges in sending 100,000 Brazilians to studies overseas. It is not only in the U.S., the UK or Australia that English is necessary. Many Brazilians bound for places like China, India, Germany and even France will study mostly in English.
English and Education are priorities of ours too. One of my goals is to make it easier for Brazilians to study in the U.S. I understand that just pushing harder to get more young people interested in the U.S. is not the answer. We need to smooth the path and remove obstacles. A problem with English proficiency, and the knowledge that goes with it, is the biggest hurdle, or at least the one we can most readily address.
Fortunately, we have some solutions. I have written on several occasions about our BNCs. They already reach thousands of Brazilians and often exactly young people who might want to study in the U.S. So we are working with the union of BNCs to develop a course that would include intensive English plus acculturation to U.S. university culture. We would do this in cooperation with our EducationUSA colleagues. The courses would help in general with English and specifically with the TOEFL test of English proficiency.
I don't fool myself into believing that our efforts will determine the future of 190 million Brazilians, but I am certain that we will positively affect the lives of thousands of young Brazilian, enrich the lives of thousands of Americans who will become their friends & help American universities. This is no small thing.
The Brazilian aspiration is beautiful. As an American I feel proud that so many choose the U.S and American universities as their destination.
As I have written before, we have been working in Brazil for generations (Fulbright has been here since 1957). We have structures in place that facilitate educational exchanges. Beyond that, the American nation is greater than the American government, and American universities, NGO and others have also been active. But our network has been carrying a relatively small number of mostly high level student and professors. What our Brazilian friends imagine now is a much bigger number with participants from all parts of Brazilian society. I think of this like the streets of São Paulo. The network is designed for a much lower level of traffic. We need to figure out ways to make it work better.
My picture is left over from my recent visit home. It shows the book fair on the Mall in Washington.