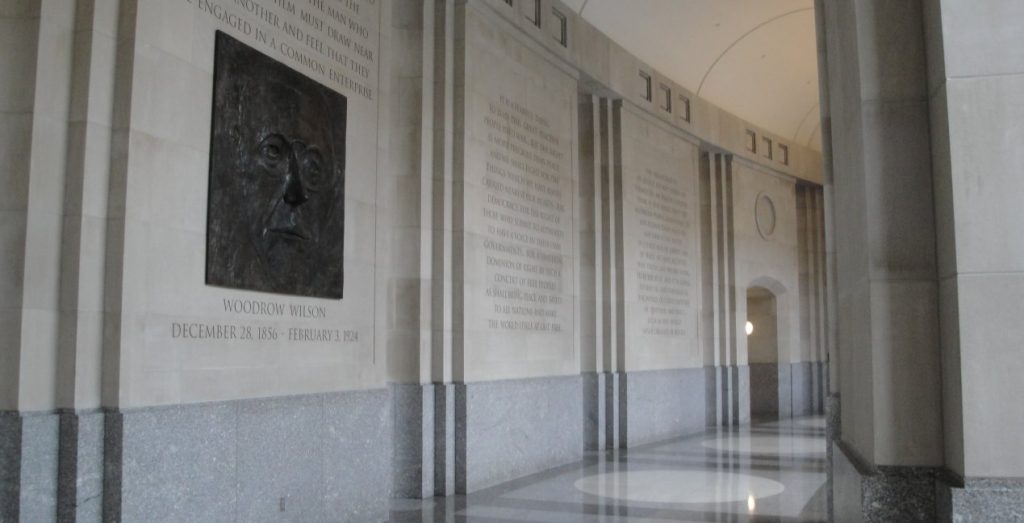 Biofuels can be a part of our energy future, but are not a solution and they will never play a dominant role. That one of the big ideas I took away from a talk on biofuels at the Wilson Center, called Biofuels: Food, Fuel & the Future. The reason we use fossil fuels is that they are so wonderfully concentrated. Coal, gas or oil represent millions of years of concentrated power of the sun captured by photosynthesis. Any crop we grow captures only one season of energy or maybe a couple decades in the case of trees. This is a fundamental limit even if we can figure out how to efficiently capture the energy stored in corn, sugar, wood, palm oil or switchgrass.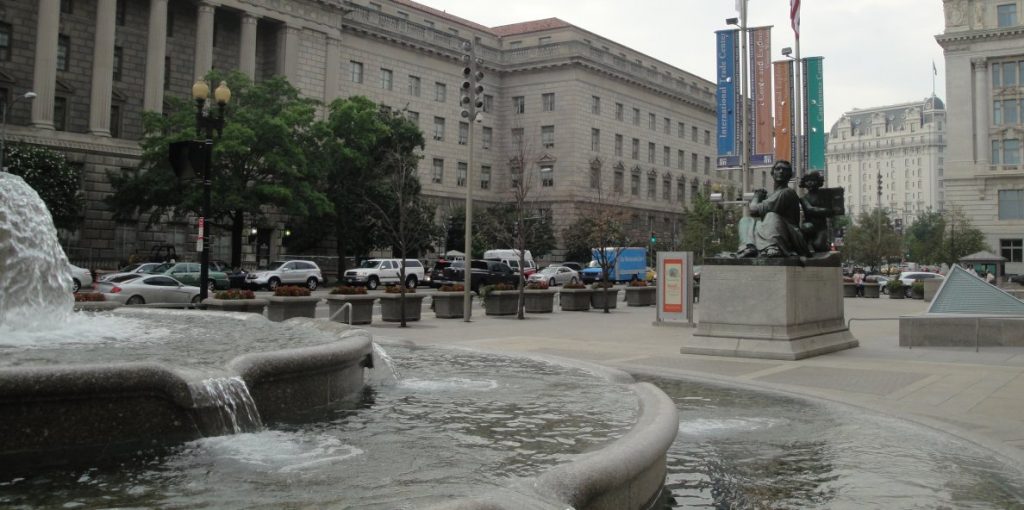 We noticed the BP oil spill because it is quick and compelling, but scientists have long known about the Gulf dead zone, a more persistently serious problem. This is a vast area of the sea near the mouth of the Mississippi where fertilizer runoff (especially nitrogen and phosphorus) have caused extravagant growth of algae. When the algae die back and decompose, it sucks the oxygen out of the water, making life for fish impossible. Much of this fertilizer runs off of corn fields. To the extent we turn more corn into ethanol, we increase this problem. We tend to notice fast developing problems like the BP spill while the slow motions ones, like the dead zones, escape notice.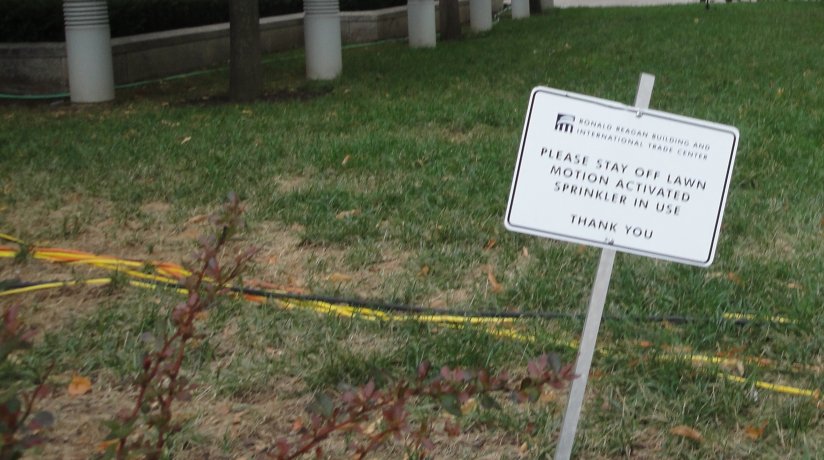 One of the dangers of something like the BP spill is that people panic and politicians and special interests take advantage. You can see this already in the calls for more biofuels and other alternatives.  Remember the cause of the dead zone in the paragraph above. But it gets worse. The nitrogen fertilizer for the corn is often derived in part from natural gas and we have to account for the fossil fuels that go into planting, moving and refining the 1/3 of the American corn crop that becomes ethanol.
 
W/o massive government intervention, there would still be an ethanol industry. It would just be a lot smaller. Ethanol has a good use as an oxygenator added to gasoline. It makes gasoline burn more effectively & cleaner. In the early 2000s it replaced MTBE (methyl tertiary-butyl ether), which had itself replaced lead as an octane enhancer a generation ago. But a little ethanol is good; a lot is less useful.  Gasoline packs a lot more energy per gallon than ethanol. As you add ethanol beyond a small amount, it begins to decrease mileage. There are also other problems related to corrosion and evaporation, but I will let anybody who cares learn about that elsewhere.
 
Suffice to say that the push to use more ethanol as transport fuel moved it from being a high end additive to extend gasoline mileage to a low end commodity. Since it is less efficient & more expensive than gas, it raised the prices. Yet the push for more ethanol continues because it is driven by politics, not by economics or common sense.
 
Let's digress a little. You can make alcohol from almost anything that grows on earth. You can see that from the vast array of alcoholic beverages available worldwide, made from potatoes, corn, cactus, grapes, apples and even watermelon. But it is easier to make ethanol from some things than it is from others. It is relatively easy to make ethanol from sugar cane. That is why Brazil has an ethanol advantage. It is significantly less efficient to make it from corn and so far prohibitively expensive to make it from cellulous (i.e. switchgrass, wood chips etc).     
The U.S. does not have a competitive advantage in making ethanol. For one thing, corn is not a great feedstock and to make that worse we (the U.S.) has a relative advantage growing corn as food for man and beast, but when we make it into ethanol, we manage to negate our natural advantages, converting a product we do well into a product that we do merely okay. Beyond that, corn ethanol tends to be produced near where corn grows, i.e. in the middle of the country. Much of the demand for liquid fuel is on the coasts. Ethanol cannot be transported via gasoline pipelines because it is corrosive and tends to create evaporation problems. Transporting ethanol by road and rail is relatively expensive. On the other hand, ethanol from Brazil is cheaper and closer – in terms of transport – because it is produced near ports in Sao Paulo state and can be easily sent via sea transport to places like Norfolk. That is why we have to subsidize ethanol production in the U.S. by $0.45 a gallon AND put a tariff of $0.54 on ethanol from Brazil.
In other words, public policy is pushing us toward one of the most expensive energy alternatives made even more expensive by public policy.

What about cellulosic ethanol? This can be made from materials that now go to waste, such as forestry waste or stalks and sticks from crops. We can also easily grow some crops, such as hybrid poplars or switchgrass, specifically for energy. The biggest problem is that we still cannot do it efficiently. Nature has been evolving for millions of years to prevent wood from easily being converted (i.e. fermented or rotted). There are better alternatives. The more you have to process something, the more costs you add. Wood chips, for example, CAN be turned into ethanol. But it is a lot easier to make them into pellets or burn them directly to make heat or electricity.
The problem is liquid fuel. Gasoline makes great liquid fuel and alternatives cannot compete. Direct government attempts (such as subsidies and mandates) to change this equation don't work well for that reason. Beyond that, alternatives and gasoline are locked in a feedback loop. If alternatives, such as biofuels displace a lot of gasoline, the price of gasoline drops relative to the biofuels in question, making them less competitive.
Government has a role, but it is supportive and indirect. Government should not try to pick particular technologies. The ethanol debacle should have taught us that. It can help with infrastructure and basic research. Real, sustainable gains come from increasing productivity that lowers costs or costs of doing business, rather than tries to pay them down with taxpayer money.
A final interesting concept they talked about at the seminar was "peak gasoline." People talk about peak oil. Peak oil is the theoretical spot where we have used up half of the petroleum available on earth. It is a slippery concept that is meaningless w/o specifying a price. At $5 a barrel, we reached peak oil years ago. We may never reach peak oil at $500 a barrel. Peak gasoline is an easier concept. Given the changing nature of our society, our driving habits and mileage efficiency, we probably reached the maximum amount of gasoline we will ever use. We cannot expect consumption to rise forever. Consumption is already dropping. Of course, we have not and may never reach "peak energy."
There will be no magic solution to the energy problem. We choose our energy portfolio based on cost, convenience, availability and mere preference. This is how it will always be. It is an ongoing situation, not a problem that can be solved. No matter what elegant and wonderful solutions we devise (and we will come up with some) we will still be talking about the same sorts of things fifty years from now. It is good to remember – despite the current pessimism – that our energy situation is better than that of our ancestors in terms of the amount of work we need to perform for each unit of energy. But as energy gets easier to get, we want more of it.
The picture up top is the inside of the Wilson Center. In the middle is the outside of the of the Reagan building, where the Wilson Center is located. In the lower middle is a sign warning that if you step on the grass, motion activated sprinklers will flow. It is an idle threat. I tested it and stayed dry.