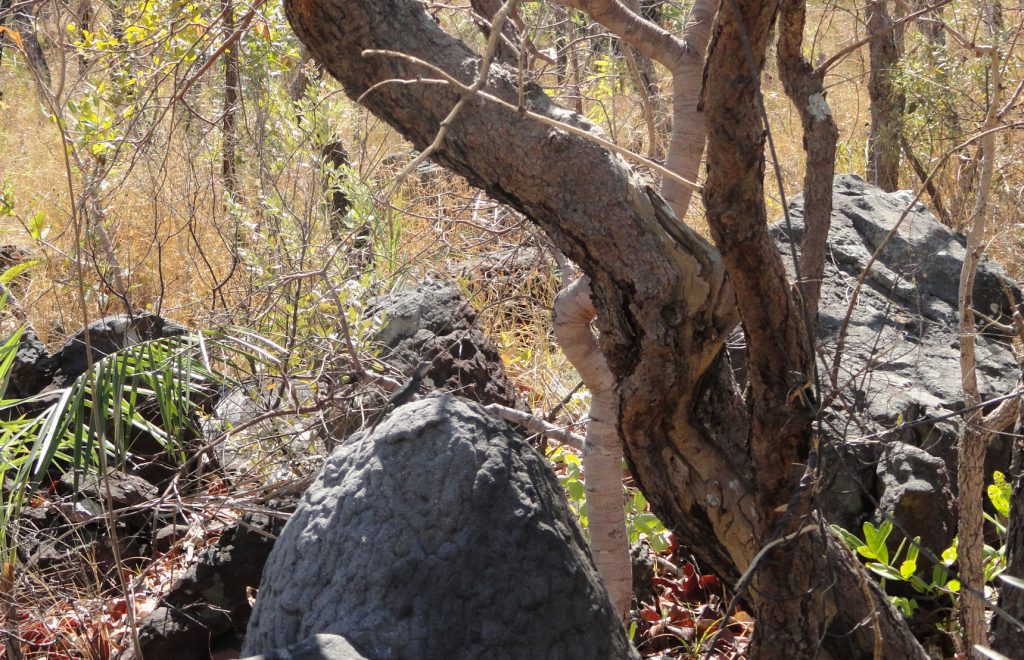 Above and below are wasp nests. They look just like rocks, mabye the kinds of rocks they would have on a moive set. I couldn't find information about them on Internet, so I only have what the guide told me. I did tap on the surface and it was light weight and hollow. The guide said that they were sting-less. I didn't actually see any bees or wasps.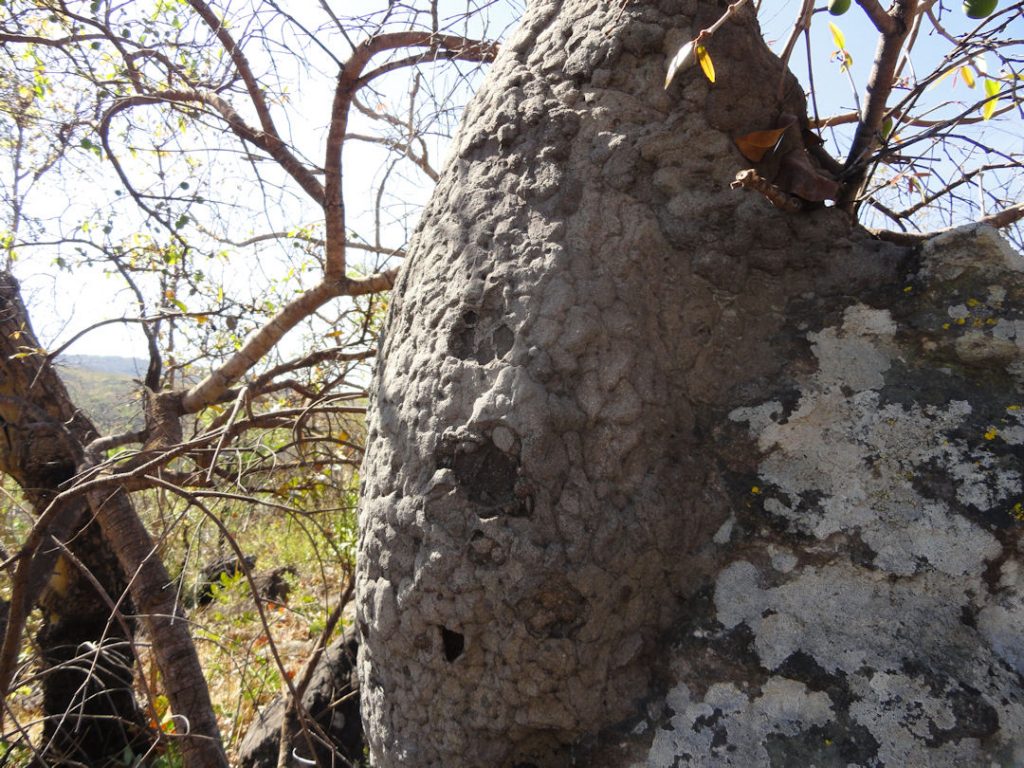 Below is our guide. He said he was a native of the area and did this every day.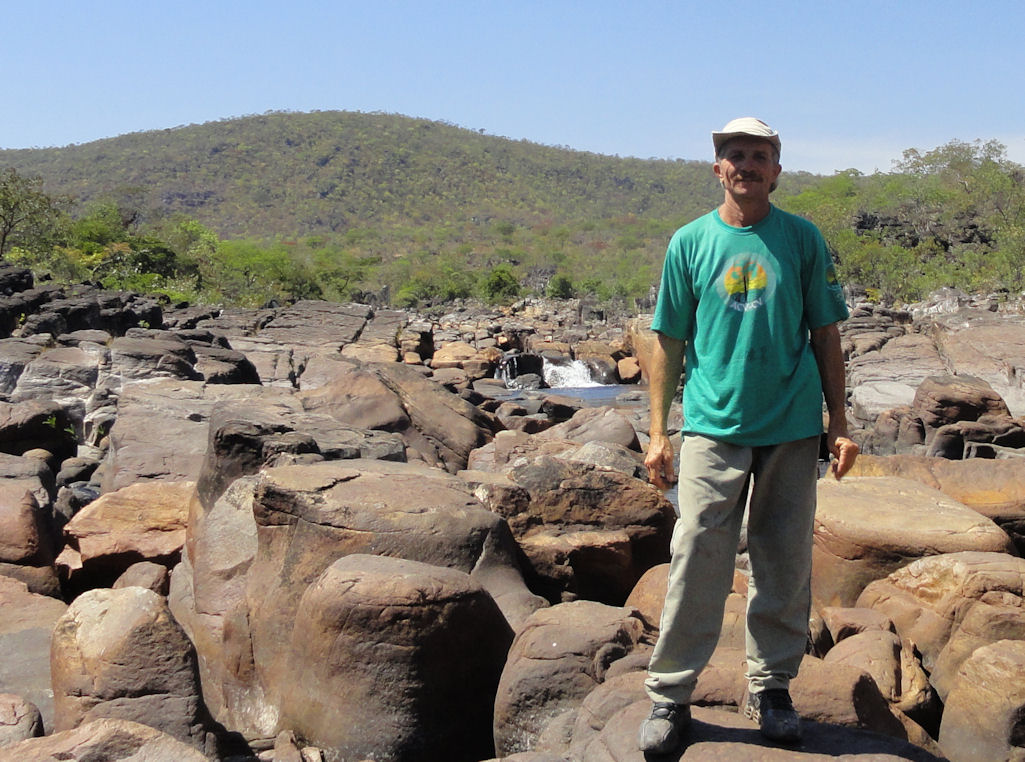 Below is the pousada where we stayed. It is called "Bambu" and there is lots of bamboo used around it.The place is clearly the dream of the owner. It contains lots of personalized touches and I suppose could be called either full or personality or funky. We liked it.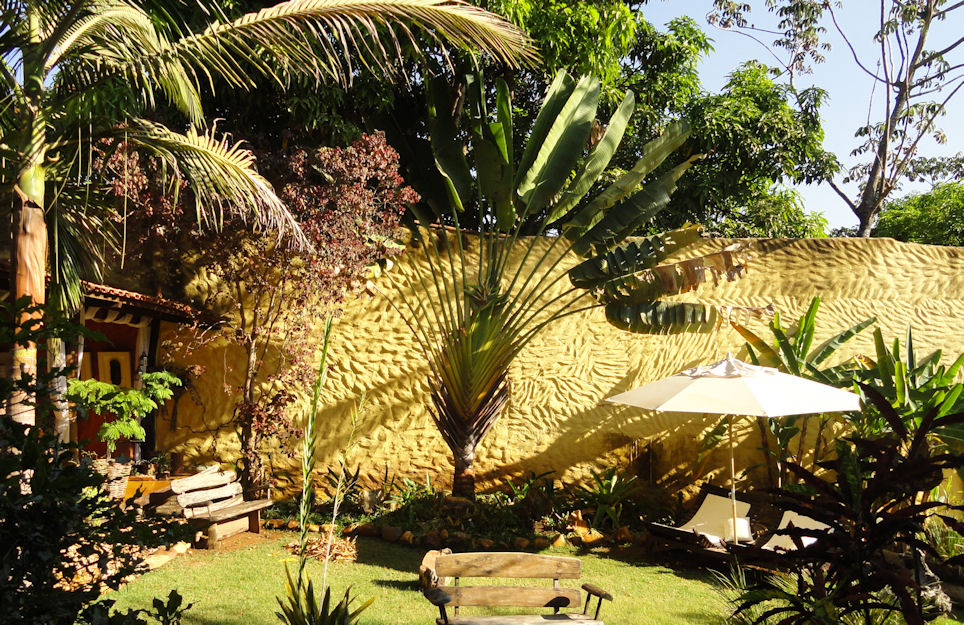 Below is a Coca-Cola truck on Sao Jorge street. I don't want to go where there's not Coca-Cola, but I doubt such a place exists anymore.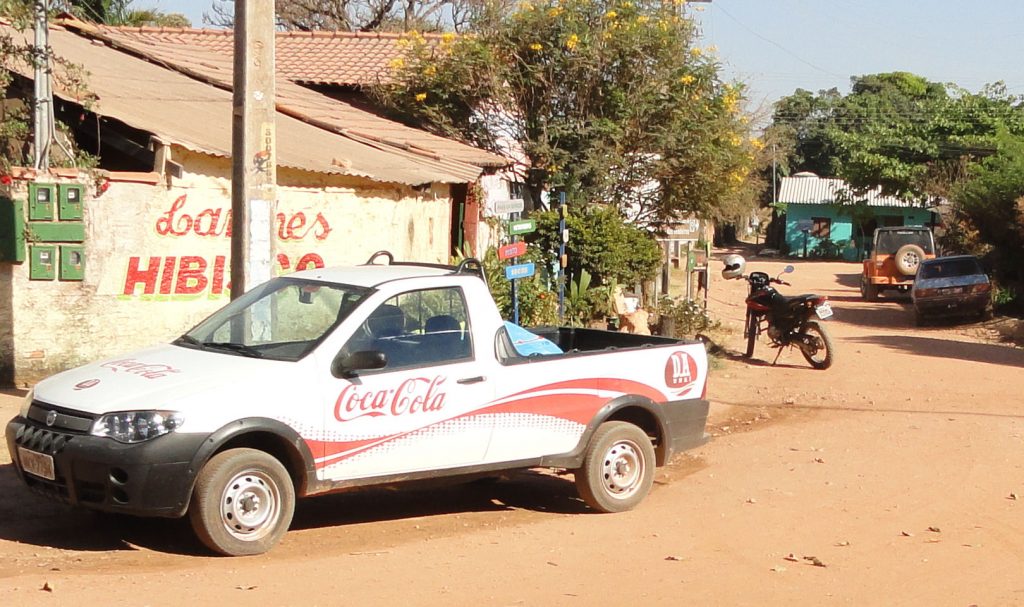 Below is Goias Hwy 118. Not a bad road.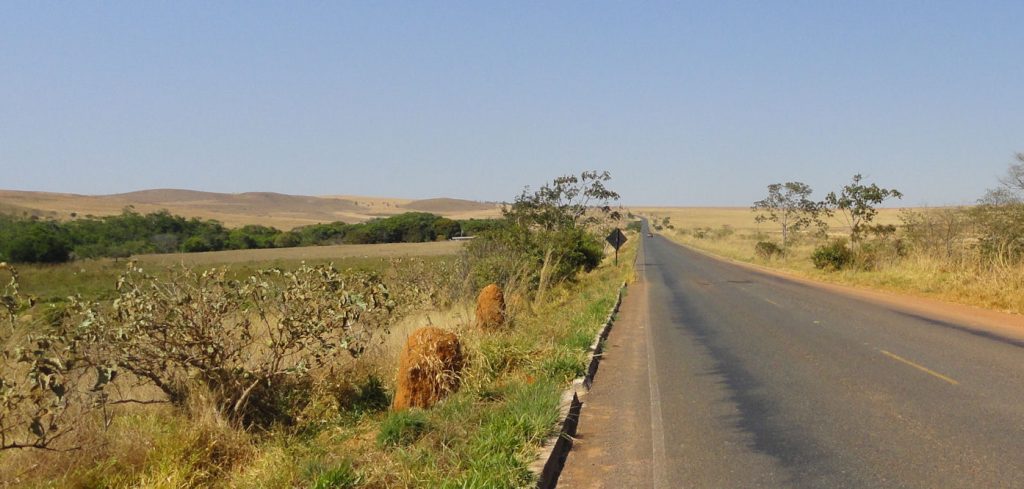 Below is just a cool looking plant. I have no idea what it is.