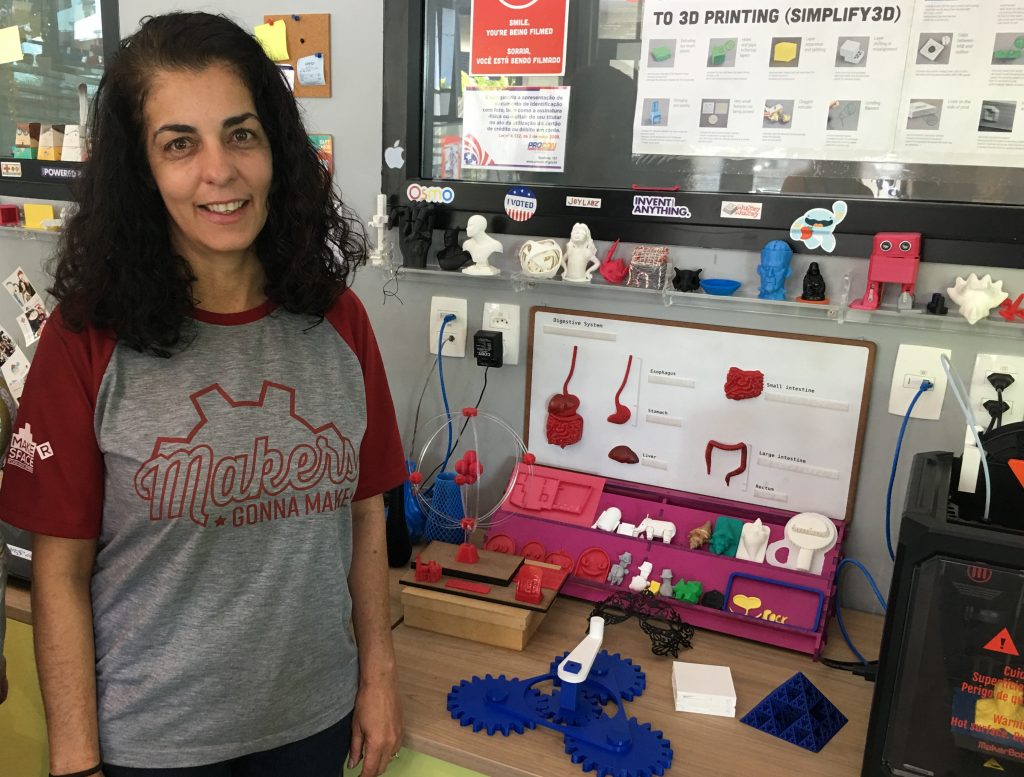 I cannot claim credit, but I was present at the creation and I am deeply gratified by the small part I played – I signed the original seed grant and helped facilitate contacts between Casa Thomas Jefferson and Smithsonian. What I can claim is a useful perspective. I saw the start of this idea and how it grew with the help and active participation of so many people, in Brazil and in the USA. Coincidentally, I was Senior International Adviser at Smithsonian when CTJ people visited to follow up on plans. And now I get to see the program in glorious fruition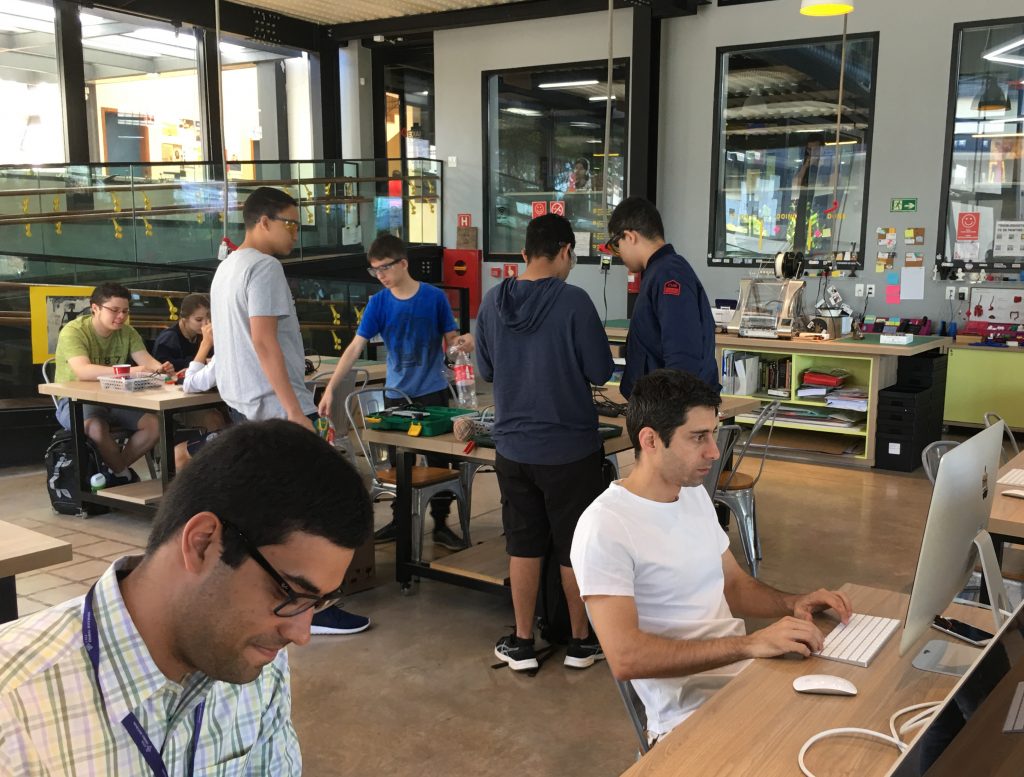 The choice to build an updated American space to include a maker space seems like a natural one now, prosaic and mundane. Back when CTJ made the decision, the future was not as clear. Lucia Santos, then fairly new as director of CTJ, had to make a courageous decision to commit a large amount of money and staff resources to a project that lots of people could not understand. CTJ was already in a great position, the most prestigious English teaching cultural institution in Brazil. It would be easy to rest on the laurels. But they did it.
The partnership with Smithsonian was crucial. Despite my subsequent sojourn at Smithsonian, I have no special knowledge of how they came up with that idea, so I will refer you to the great article in this link, "Side by Side by the Smithsonian." I became aware of the program when the Smithsonian contacted the Embassy about CTJ. They were looking for some of the best spaces in the world, to serve as models for others, and CTJ rose to the top. We facilitated the visits. Well … it worked.
The idea is to go beyond CTJ, although CTJ with all its branches is pretty big just by itself. (They just opened a branch in Uberlândia, first time outside the Federal District.) CTJ is reaching out and working with other BNCs in Brazil and in Latin America.
Lucia Santos told me that they are aware of the competition among English teaching operations. Binational Centers have history on their side. Binational Centers, as the name implies, are Brazilian-American joint ventures. The first ones were founded just before and during World War II, when Brazilians and Americans alike feared the active and aggressive "cultural" influence of the Nazis in Latin America. They were not initially strongly associated with the United States government, but rather with U.S. NGOs, semi-government and philanthropic organization. We just had not yet developed those mechanisms. USIA was founded only in 1953. But American diplomacy was soon involved. I learned to love BNCs during my first posting in Porto Alegre. They are wonder venues for cultural events and learning, much better, IMO, to those commercial schools who may do a competent job of teaching English, but do not feature the broader commitment to culture, the arts and development of Brazilian society. This commitment, however valuable, is not w/o costs, so the BNCs need to stay a step ahead of the competition.
This American space/maker space is more than a step ahead. There is currently no equal in Brazil. CTJ uses the space to teach its own students, but shares with public schools, scholars and entrepreneurs. In this sense, it is almost like a business incubator.
A couple of projects that you can see in the pictures were designed by students to help teach blind kids about science concepts. They can feel the 3D river system, for example. The student task is to identify challenges and then figure ways to address them. This has the double advantage of exercising the minds of the students and providing useful tools to those who need them.
BNCs are one of "our" best program. I put our in quotation marks, because they have grown so far beyond our initial vision. CTJ, for example, supports itself and in fact supports us. We could not run programs like Youth Ambassador or much of our outreach w/o BNCs. They do the educational advising and they provide library services. BNCs operate our Access Program that reached the less fortunate. We always know where to find friends in Brazil. They are at the BNCs.
CTJ celebrated its 50th Anniversary while I was serving in Brazil. I wrote the linked note. In Salvador, I attended the 70th Anniversary in 2011. Yeah, got history.