Swig & Swine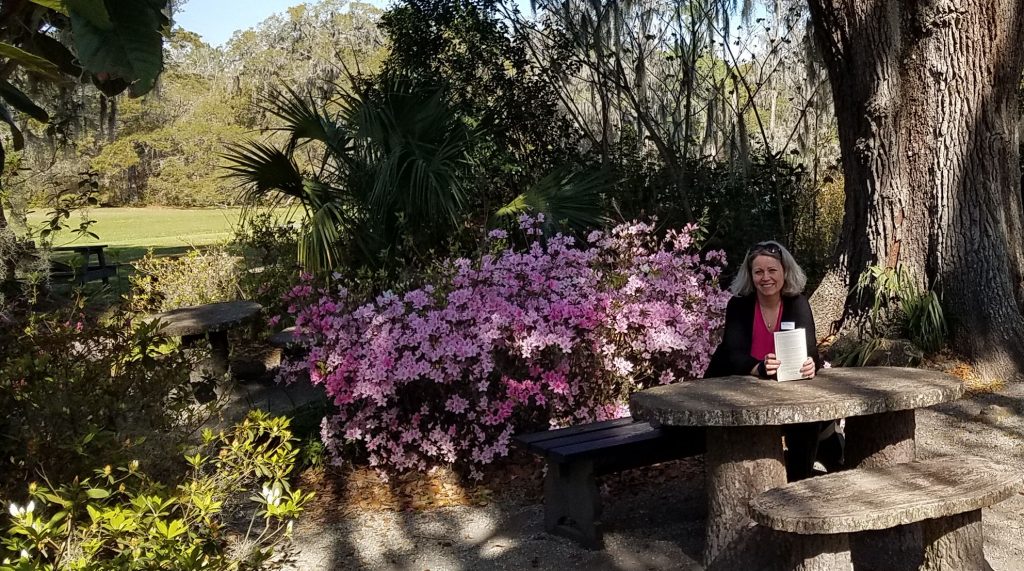 We had supper today at Swig & Swine, very good pulled pork and beer. I had a Kentucky Bourbon Barrel Pale Ale. It had a unique taste. I would not want to drink it all the time, but it was good to have this one.
My other pictures are from Magnolia Plantation. Spring is coming.
Audubon Swamp
Visited Audubon Swamp near Charleston. It was full of birds and people taking pictures and watching those birds. It is a beautiful place in general. We saw snowy egrets, great blue herons and something called a snake bird, among others.
The snake bird got its name because it swims just under the water and its long neck looks to observers like a fast moving snake.
There were also lots of turtles and a few alligators. I used to be afraid of alligators and I still would be if I was in the water, but they just don't do very much most of the time.They are not much fun to watch. Most of the time, you cannot see but a few parts of the animals. They look like logs. I suppose they could be dangerous if you just stepped on one and I would not be eager to camp on the ground where they might come ashore.