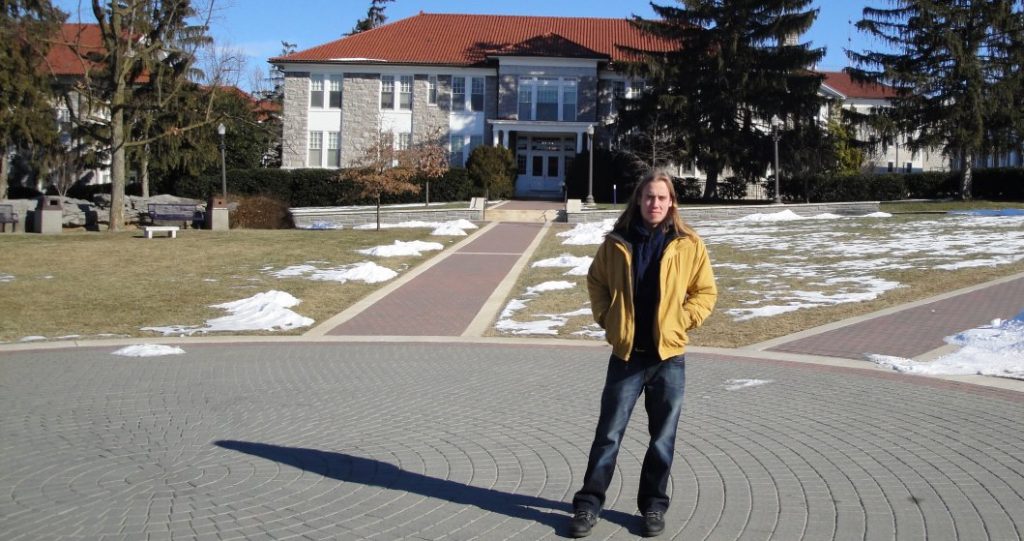 Alex is off. I drove him up yesterday and left him at James Madison University today. I am proud that he is becoming more independent but sad that he is pulling away. Above is Alex at the quad. Below is Alex next to James Madison. It is life sized statue. He was a little guy.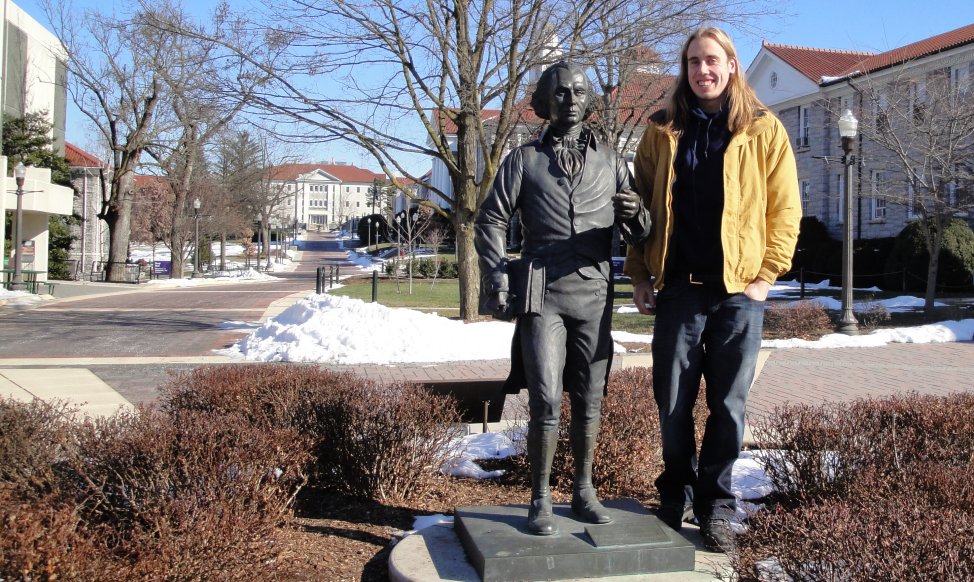 I used to talk to the kids at bedtimes. Sometimes I know that they allowed me to ramble on just to prolong the time before bed, but I enjoyed it and I know they learned some things because I hear them saying them. I miss that.
Above and below are buildings on campus.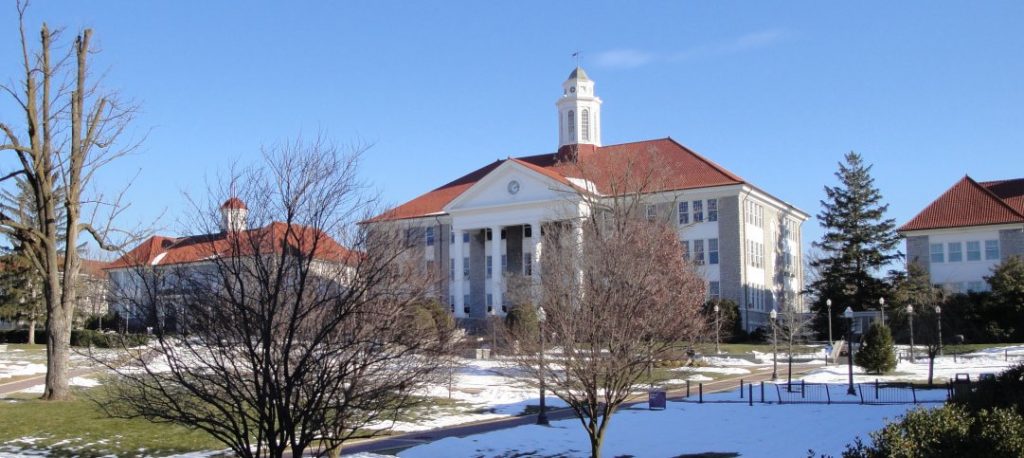 James Madison is a good university and looks like a nice place. It reminds me a little more of a Midwestern university than it does of Virginia. Maybe the stone buildings on the hills remind me of some of the building at UW along the lake. Maybe it is the spruce trees. Spruce trees can and do grow in Tidewater and Piedmont Virginia, but they don't thrive. They do better in the cooler, more continental climate of Western Virginia.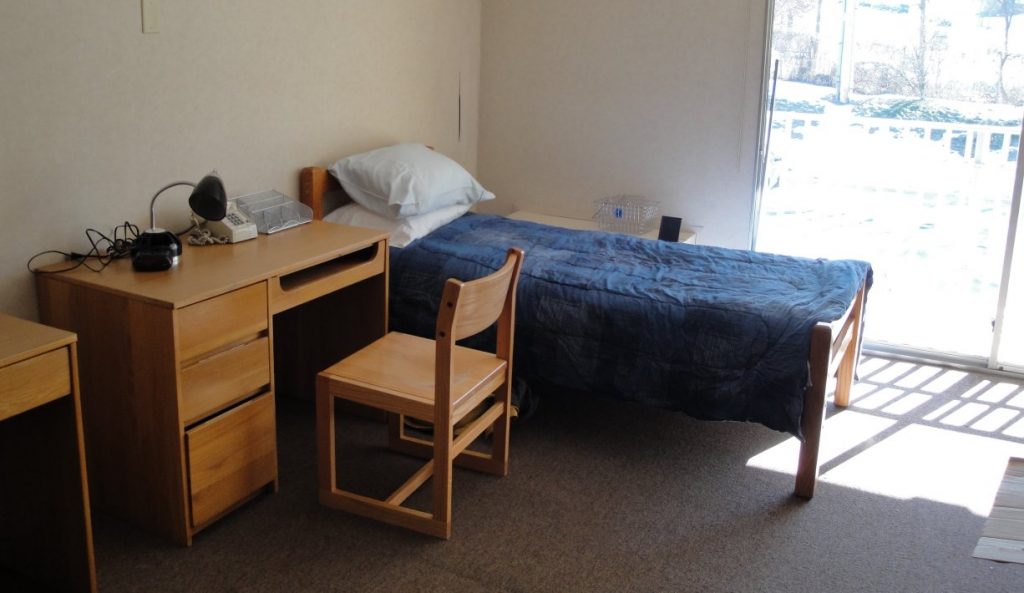 Above is Alex's dorm room. Below is the TV lounge.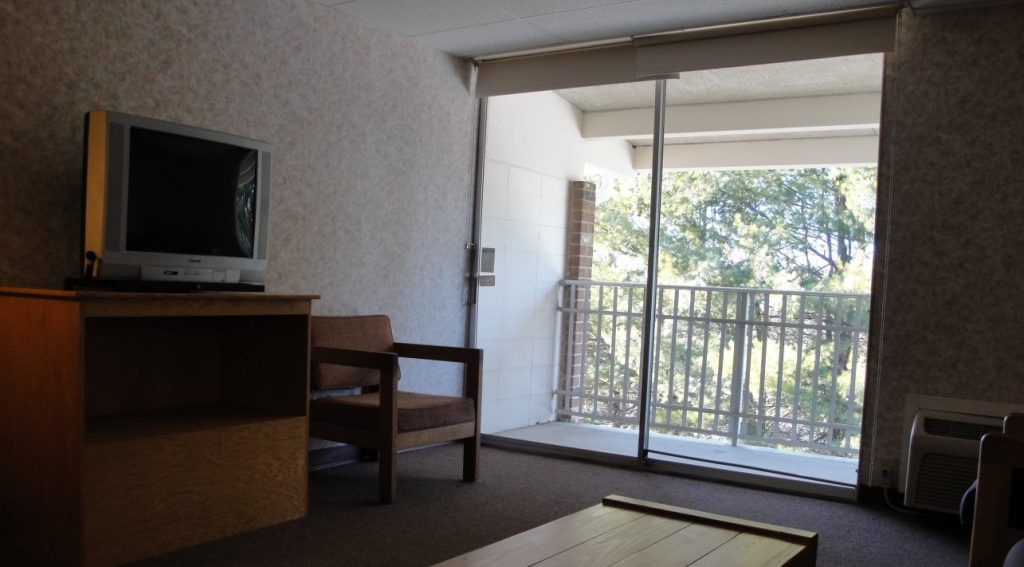 We spent Saturday night at the Marriott Courtyard in Harrisonburg. Alex wanted to get there first thing in the morning when the university opened. We didn't need to do that. Alex was the first customer when the dorm opened. The hall lights didn't work, so we had to find his room by sense of touch. Empty dorm rooms are vaguely depressing, but it literally brightened up when we opened the roll-up shades. His room has a nice southern exposure. Alex appreciates the sun too and since he was first in, he could claim the bed near the window.
Above is a view from the quad. Below are Norfolk and Southern RR tracks that run right through the center of campus.

Alex hadn't been able to make the orientation, so the second thing on our list was to get his ID. The place didn't open until 1 pm. We were second in line. It went very efficiently once we got in. The ID is the key to success. Alex can now use the libraries, get into building and – perhaps most importantly – eat at the chow hall. Below is the lake at JMU.

I didn't want to leave Alex but the time came and I went. Alex will be fine. He won't be as close as Espen. It is an exciting their lives, full of potential and contradictory emotions.

I drove home through the mountains of Shenandoah National Park and along Highway 211. It is still rural much of the way with beautiful woods and fields. There was not much traffic and it was a relaxing drive. Back home, a little more lonely than before but hopeful, grateful and optimistic. Above is Sperryville, VA.