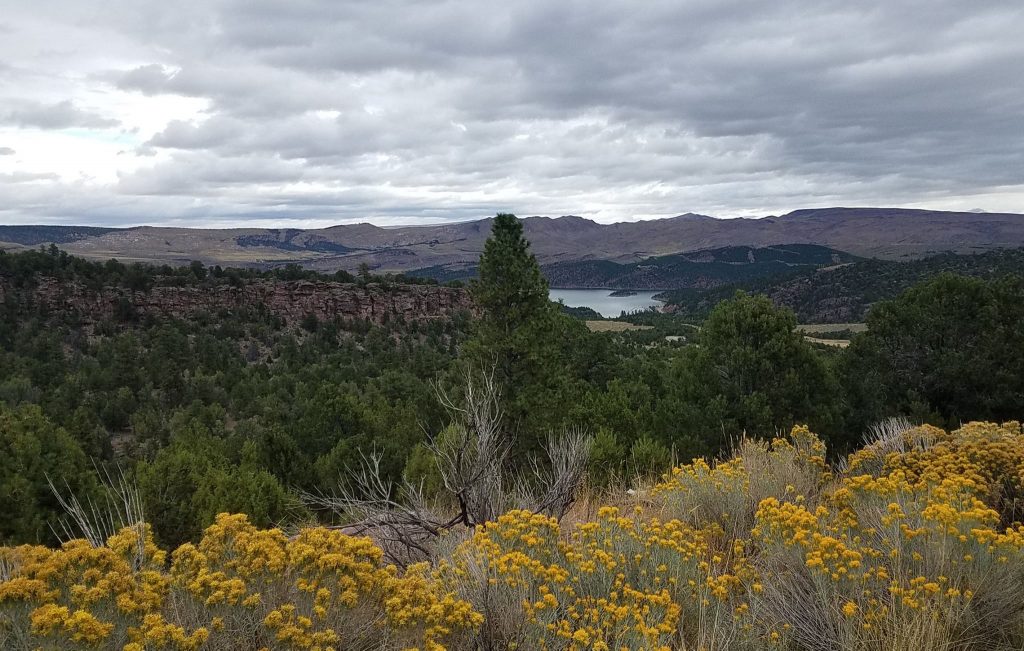 The road out of Vernal, Utah is marked with signs telling you the type of rock you are passing and the type of fossils found there. It is a very beautiful place in general.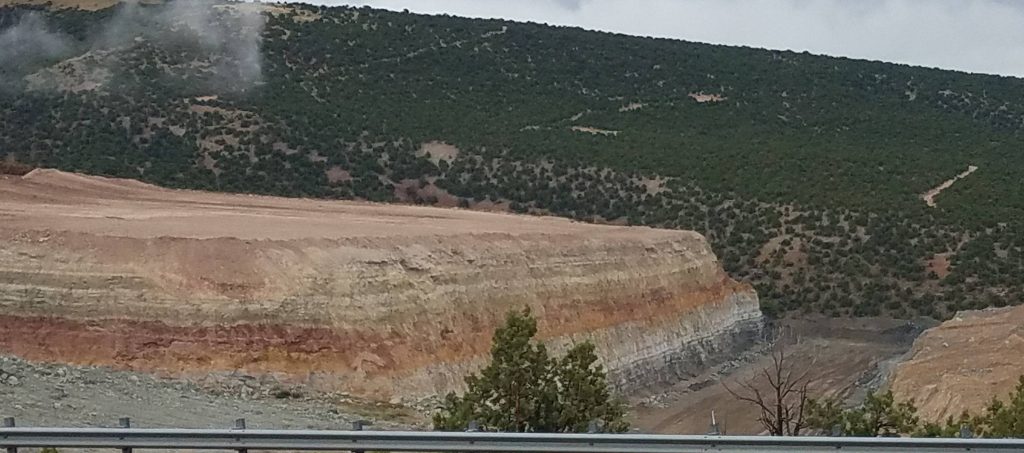 As you go up the hill, you come on Steinaker Reservoir in the first picture. Next is a phosphate mine owned by a firm called Simplot. You can see the truck working in the second picture. The vastness of the landscape makes the very large truck look like a Tonka Toy, but the wheels are taller than I am. Next shows some of the quarrying.
When you get over the hill, you come to the Flaming Gorge Dam, completed in 1964. It impounds the Green River, part of the Colorado River system.