I never yet visited Sugar Loaf, Rio's iconic hill, so we decided to take the cable to the top. It costs R$53 per person, worth the trip. The lines were not long. The view from the top was very nice as you can see from the picture above.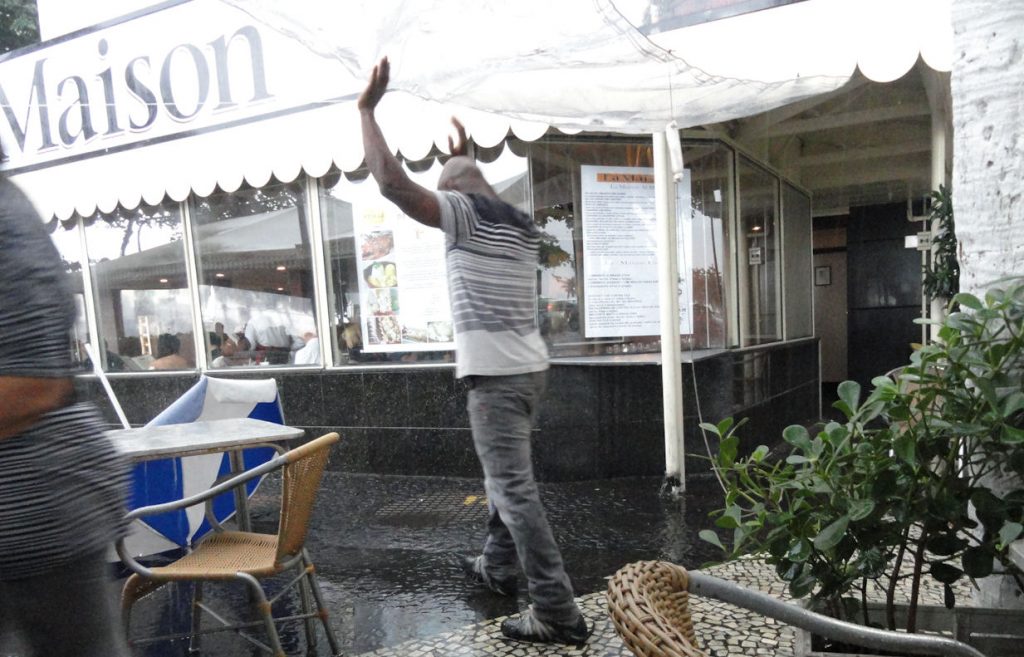 The weather held while we were up on Sugar Loaf but it rained hard soon after we got back to town. The outdoor cafe where we were eating was less pleasant with the rain spraying in.
Taxi drivers in my experience in Brazil have been honest, but when we wanted to go to tourist places like Sugar Loaf, Corcovada or even the airport, the drivers quoted a "fixed price." I don't know what advice to give. I understood that the prices were too high. I complained, but I cannot help looking like a tourist at the tourist locations. It is important to reiterate that I have not had this problem throughout other parts of Brazil. In fact, I have been pleasantly surprised when cab drivers almost always round the fare down and not tried to get tips. In fact, even in Rio I have had good experience when in town on business. It is evidently just around the tourist places.