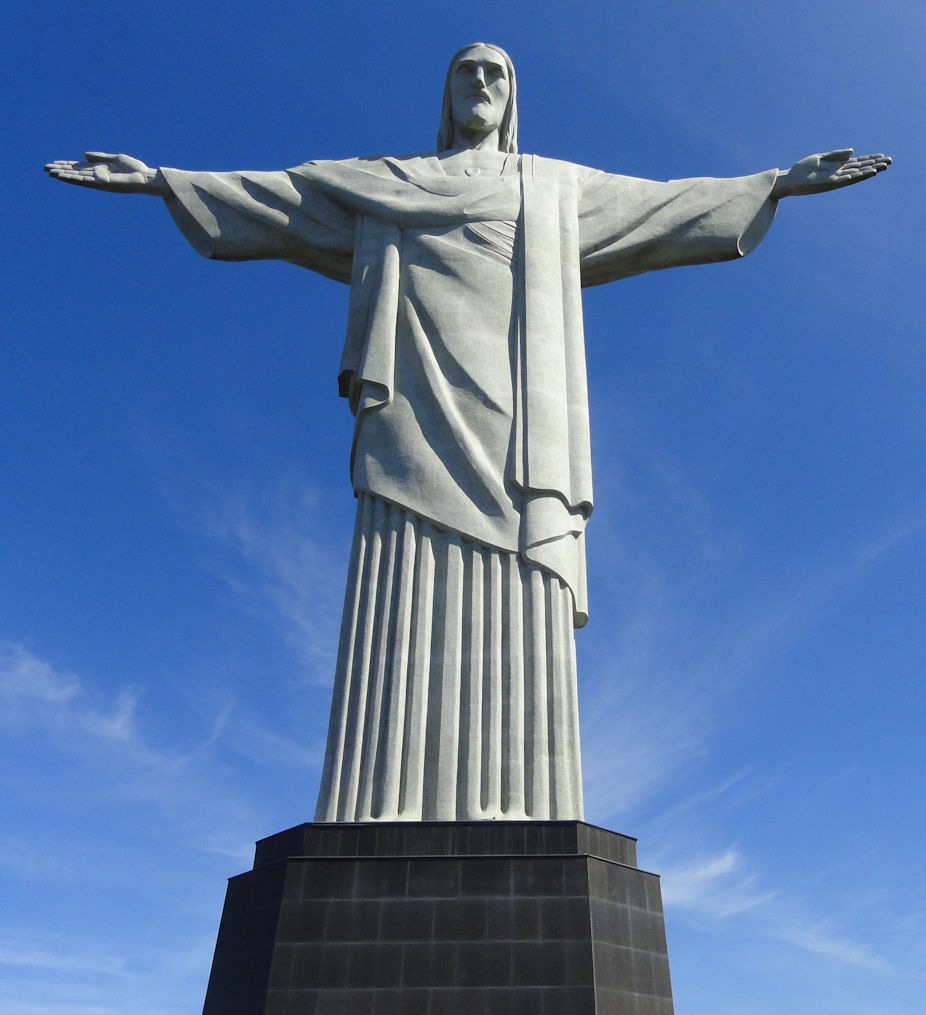 Espen and I are in Rio de Janeiro. This is the first time for him. I have been here a few times, but never really as a tourist.  So this time we went up to the Corcovada to see Christ the Redeemer, the iconic symbol of Rio. It seems very peaceful and serene in the pictures.  In real life it is teaming with people. 
You have two options. You can take the train or take a car to a parking lot and then take a van to the top. We took the car-van option. I think the train might have been a better option. There was a big line at the place where you get the van too. I suppose that there is no way to avoid the crowds if you come on a weekend.
It is worth seeing at least once. The statue is as massive as it seems in the photos and the view from the top is spectacular. The day was a little hazy, but it was still good to look out over Rio. Espen commented that the city below us looked like the kind of thing you see in a game like Sim-City.