The Stevens Institute of Technology is a venerable institution founded in 1870 by a family of inventors who made their money and reputations making industrial machines, especially steam driven ones. The Institute goal is to be integrated into the community and into the needs of business. We are hearing this all over. Schools seem to have gotten the message. But a dean at Stevens put it nicely.
He said that their goal is to connect innovation with business with technology as the catalyst.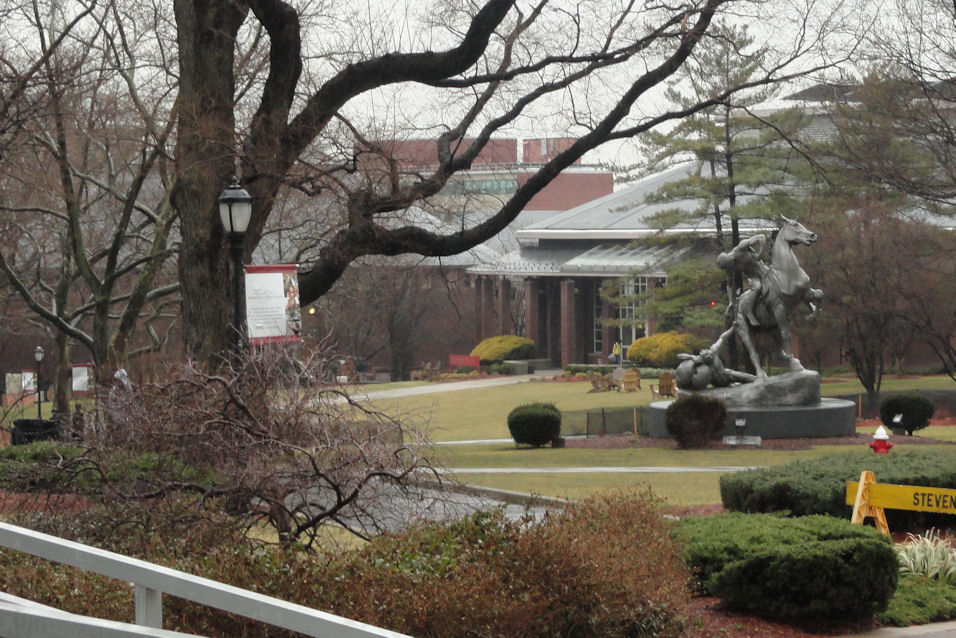 Stevens in fact partnered with Parsons on the Solar Decathlon and in many ways is the Yang to Parsons' Yin. Stevens is an engineering school with a "design spine". They want to integrate design into their creations in the first year. The students work on interdisciplinary projects from the beginning and – interesting for engineers – they must take humanities courses every semester.
The Stevens Institute has eleven Brazilians taking part in Science w/o Borders. I will write more about those impressions in a separate posting, as I have talked to Brazilian SWB kids at several places now.
The Stevens folks were talking about their illustrious alumni.  Among them was Frederick Taylor, founder of "Scientific Management".  It is interesting. He was a true man of his times.  We can revere what he did to reform industry while understanding that it has been overtaken by events.  I wrote a post about that a couple years ago.