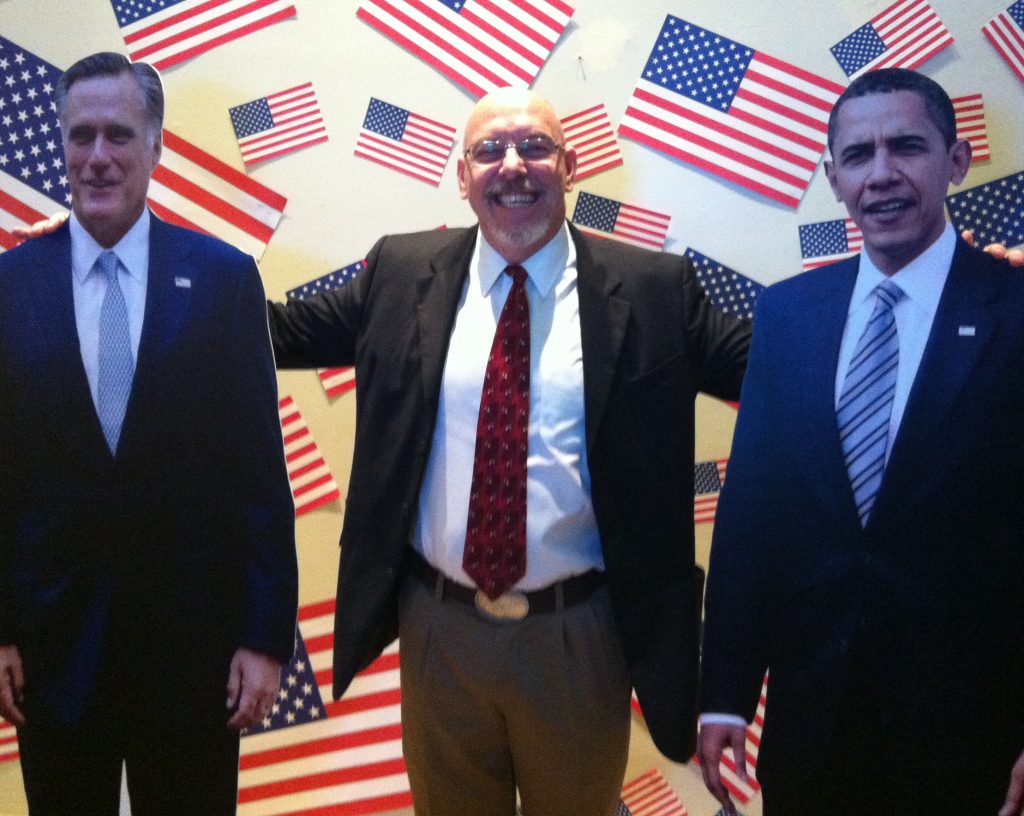 The thing that made the Brasília election night 2012 celebration different from previous ones was the large number of youth participants and their use of social media to reach beyond the physical limits of our event.  We made a special effort to reach out to young people, including bringing thirty-six members of our newly formed Ambassador's Youth Council to Brasília to participate actively in the event.  The Youth Council includes representatives from all Brazil's twenty-six states plus the Federal District. Their tasks included thing like updating the electoral map and mixing with other guests, but they also reached back to their home states all over Brazil via social media. Through them, the election excitement reached every state in this vast country, larger than the continental United States.
More than 300 guests confirmed and more than 400 actually showed up for the event hosted at Casa Thomas Jefferson, Brasília's BNC. Ambassador Thomas Shannon kicked off the event, talking about the stability of our Democracy and expressing the pleasure of being able to celebrate our democracy with people in a thriving democracy like Brazil. Guests included local leaders, academics and business people, leavened by the large youth component mentioned above. Our event featured the usual buttons, quizzes about the U.S. at the IRC, big screen TVs and the perennially popular opportunities for guests to get their pictures taken with cutouts of the candidate. An exciting new feature was the green screen photos, where we photoshopped pictures of guests into action scenes of related to the election. Lines to have pictures taken and photoshopped persisted throughout the event. These pictures are uploaded onto our social media sites for participants to download by becoming electronic friends.
The peak time for the celebration was around 11pm Brasília time (8pm EST), when the place was so crowded it was difficult to move. We were very fortunate that it did not rain (this is the rainy season here in Brasília) and guests were able to spill out into the open patio areas. A few people stayed until Ohio was called for President Obama.
Media coverage of the election is massive. Of course, little of that was generated by our event. However, major local media reported on our celebration and the local TV Globo affiliate kept a TV crew on site throughout, doing live interviews with the Ambassador and guests. Members of the Youth Council reported live on their social media platforms, uploading commentary and video interviews with guests.