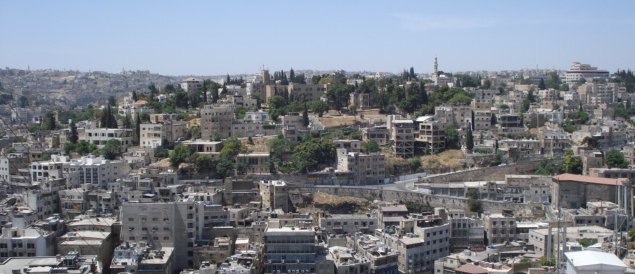 Above is Amman from the Citadel
Empire is politically incorrect these days but the Roman Empire was a great thing.  It brought together disparate people under the rule of law.   The Romans controlled almost all the world they knew about and certainly all the territory they thought worth having. 
In our modern world, we are used to progress running in one direction.  We might suppose the past was more pleasant, but we never believe that people of the past could do more than we could.  This was not always the case.  For around 1000 years, people looked back on the ancient Roman Empire with a sense of envy.  The Romans had a better general organization than the states that followed them.  Cities fell into ruins after the fall of Rome and they sometimes stayed in ruins, with people poking around among them like some characters in a scifi book.  Amman did not regain its Roman size until well into the 20th century.   People could look at the ruins and wonder how those building came to be.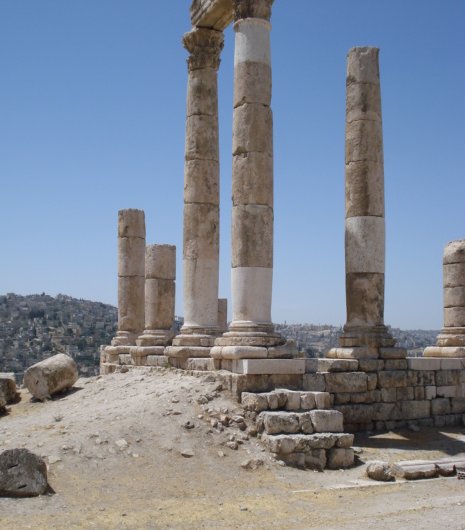 On left is the Temple of Hercules.
Jordan was at the edge of the Roman world. Beyond here was that desert I know only too well. The Romans were wise enough not to go very far away from the Mediterranean Sea (Mare Nostrum – our sea, they called it) very often. When they did, they tended to come to bad ends. Crassus, the associate of Julius Caesar's, was captured by the Parthians who poured molten gold down his throat in recognition of his status as one of the richest men in the world.
The Mediterranean really is a paradise.  It is like California, northern or southern depending on where you are.  Jordan is like southern California.   It has been hot during the day, but not uncomfortable in the shade.  In the evening it is comfortably cool.  There is a fair amount of green.  There would be more if it were not for the goats and the general bad management of soil resources over the past millennia.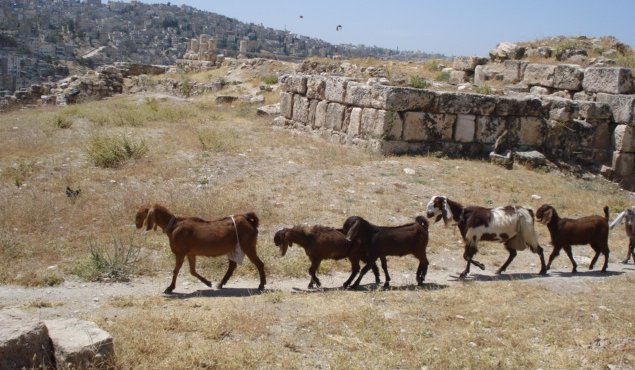 Amman is quiet today because it is Friday.  I went up to the citadel.  Every ancient and medieval city of any size has a citadel or an acropolis.   Life back then was nasty, brutish and short.  You had to have a place to repair to during the inevitable periods of bloody disorder.   After a while, these places became the sites of public buildings so they usually feature interesting archaeology.  Beyond that, there is almost always a good view from the high ground.
As I sit here writing this, I can hear church bells ringing.  I have been hearing the Muslim call to prayer all day, so this is a change.  I understand that the Christian population was once significant.  It has dwindled in modern times, but is still here.  This is the holy land after all.   Tomorrow or the next day I plan to visit the place where tradition says John the Baptist baptized Jesus.