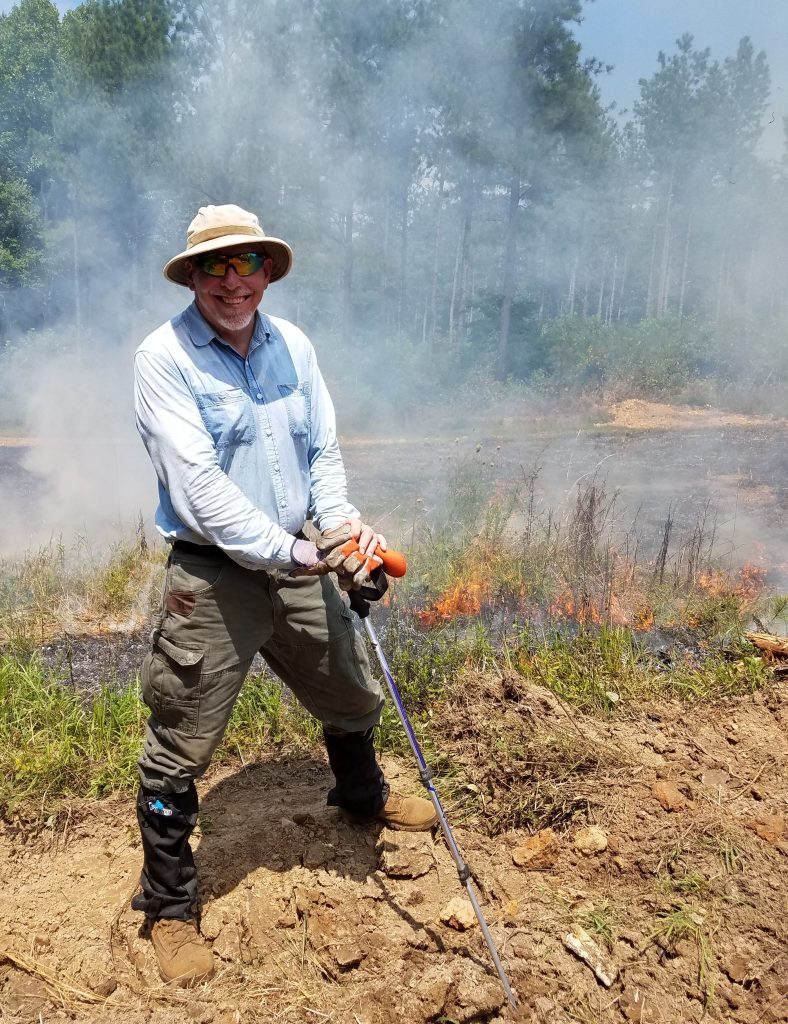 Our goal was to burn out the area with the turpentine beetles and that we accomplished. The secondary goal of cleaning up brush up to the creek, not so much.
The ground was wet. I thought this was good, since I didn't want to bake the roots and kill trees. Unfortunately, the vegetation did not carry the fire well. We just gave up burning one of the points we had planned. It was covered in ferns and hog peanuts that just would not cooperate.
Just as well. We plan to do burn the larger area in November or December. If the fire gets into the area we tried to burn, that will be okay. It will back down to the stream. If it does not, that is okay too.
It was interesting to watch the fire behavior. We got a patchy burn, with some places not burned at all. The most interesting visual for me was watching the fire go up the side of a tree following a poison ivy vine. I didn't think there was much chance that it would get into the tree and that was correct. Poison ivy vines are hairy. That was what was burning. It petered out and the vine fell off.
First picture is me at the fire line. Adam Smith took it. Next is DoF starting fire in the woods. Picture #3 shows my longleaf. I just think they look really good. Next is the bald cypress. I was using my cutter around them, so that we can protect them from fire. Last shows some of the devil's walking stick, one of my new favored plants.