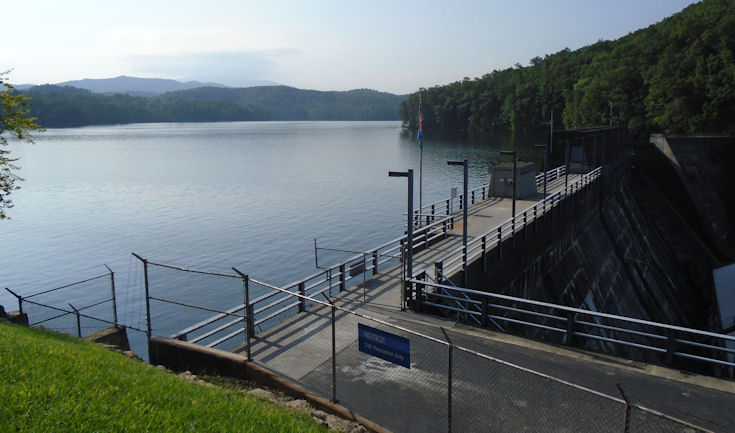 Work started in 1910 on this dam and was completed eighteen months later. Ocoee No. 1 was one of the first hydroelectric projects in Tennessee, and remains the oldest dam in the TVA system. It is another example, BTW, of how we used to be able to do things much faster. Could we build anything like this in only 18 months today? We could not even hire the lawyers in that time.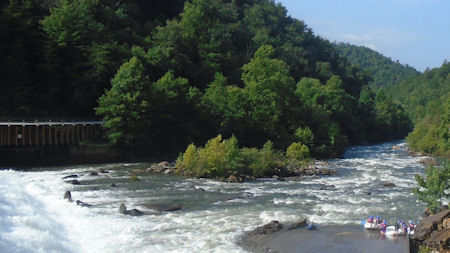 I always thought of the Tennessee Valley Authority as part of the New Deal and it was. But I learned that some of it was in place much earlier. As I reached back into older parts of my memory, I found that I never really knew much about it. What I did recall came as part of general lecture on the New Deal, which back when I was in HS and college was taught as just mostly a good thing. My cursory research on the subject indicates a much more complex and interesting subject. You could write whole books on it and some people have.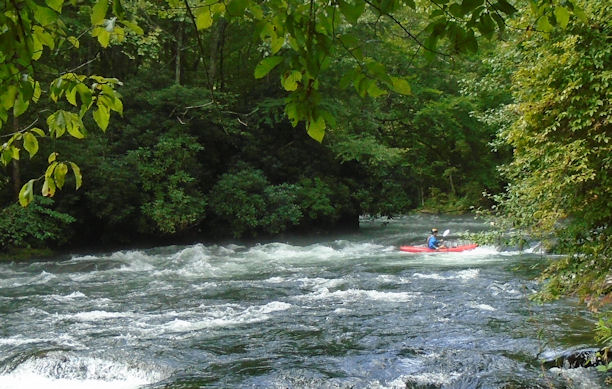 Wendell Wilke, who ran against FDR in the 1940 race, was one of the big players in the power generation industry. He was FDR's big opponent in the TVA. The man was a genius and I wonder how different the world would have been had he been elected in 1940. Would he been able to bring the War, which would have come to the U.S. sooner or later, to the successful conclusion that Roosevelt did?
I greatly admire Roosevelt's leadership prior and during World War II and have read many books on the subject. Among them was one called "Rendezvous with Destiny," which describes how FDR used personal envoys to understand the unfolding events of World War II and to communicate with foreign leaders. Among his envoys was Wendell Wilke. FDR wisely used Wilke to strengthen his domestic base, and make his efforts more bipartisan. But he also chose Wilke because he was right for the job.
Anyway, these are big questions to be provoked by looking at a dam. I will study up a little on the subject and have just one more area of expertise whose principle value is to bore the people I talk to.
Anyway, the area is also used for white water rafting. We saw lots of people doing that. I understand that the water levels are high this year, which makes for a better ride.