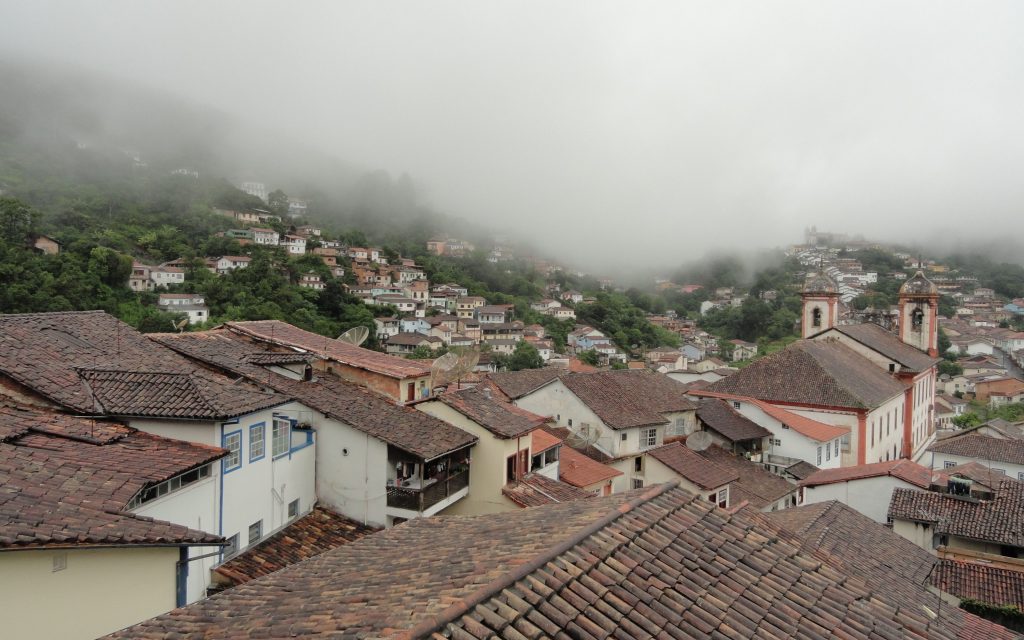 We had a good and sunny day in Inhotim and in Ouro Preto, but then is started to rain – hard. Ouro Preto is very steep. It is exhausting to walk around the city, much more like a mountain hike. It poured rain for about a half hour making the cobble-stone streets into fast flowing rivers.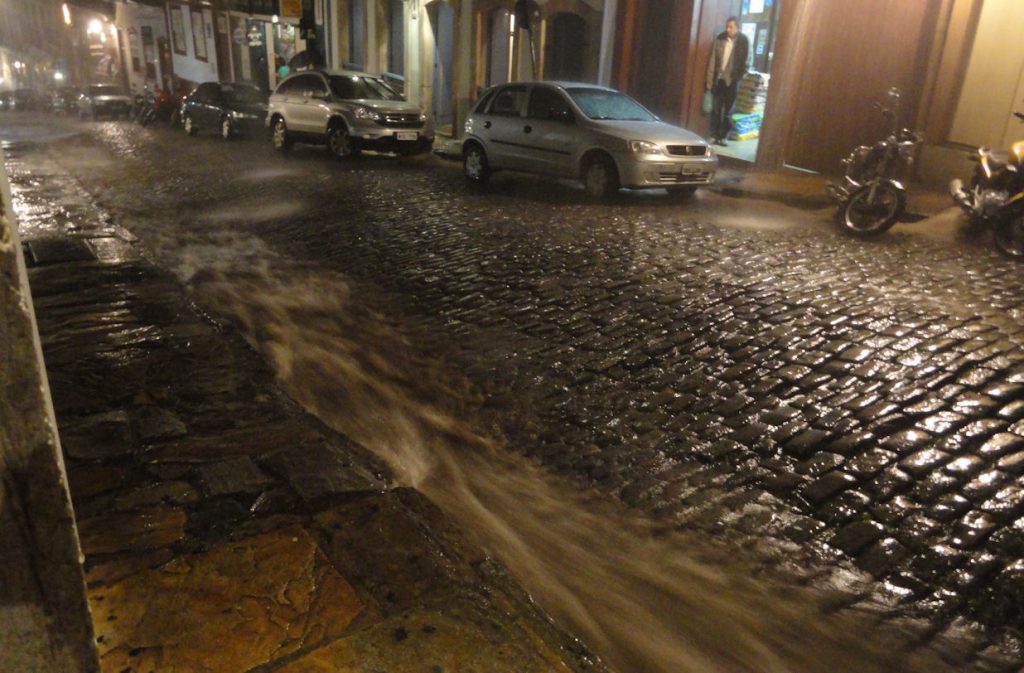 These cobble-stone streets have been here for centuries and they are evidently resistant to the water flow. I think it might be hard to drive up a smoother road, especially when the water flows. Chrissy and I agreed that a city like this would be impossible in Wisconsin. Not only do we not have hills as long and steep as these, but we have snow. Even a dusting of snow or a little ice would make streets with this pitch impassible.
BTW – it started to rain on Friday PM in Ouro Preto. It kept raining until we left AM on Sunday. Since we left in the rain, we don't know for sure if it ever stopped. The rain and fog seemed very un-Brazil and almost Central European. As we drove up the foggy roads, it reminded me of the old days in Silesia.