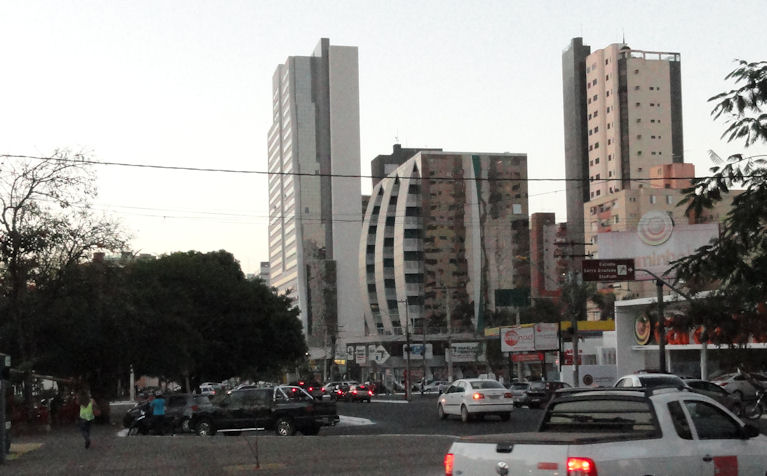 We had good meetings in Goiânia.  I think that the HBCUs will be able to come to agreements on exchanges with the institute of technology here.  The institute is already working well with NOVA and it eager for more connections with the U.S.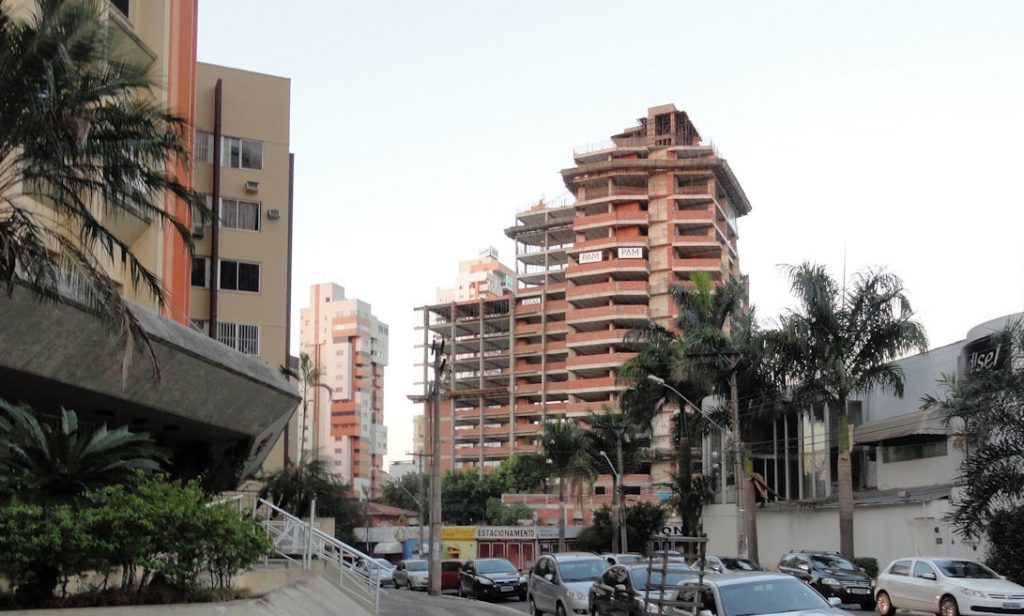 I have been to Goiânia before, but not in this part of town. I got the chance to walk around and took the pictures in this post. It is a nice, modern city with lots of new buildings and lots of new construction. I didn't see much in the way of tourist attractions, but it looks like a nice place to live. I always think of these kinds of cities like Houston. Most people who live there really like it and more people move there all the time, but it is not considered a wonderful place by those who don't live there.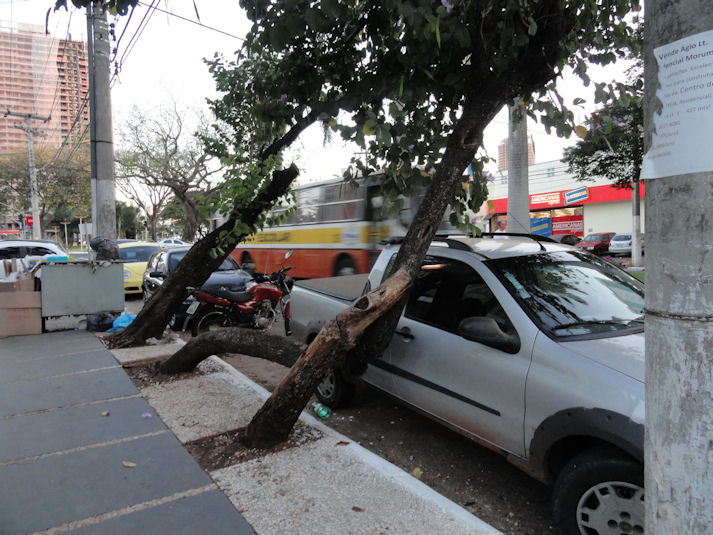 The trees above are not damaged or blown down. They re growing that way. How the got that way, I don't know. I am surprised that they are still there like that.