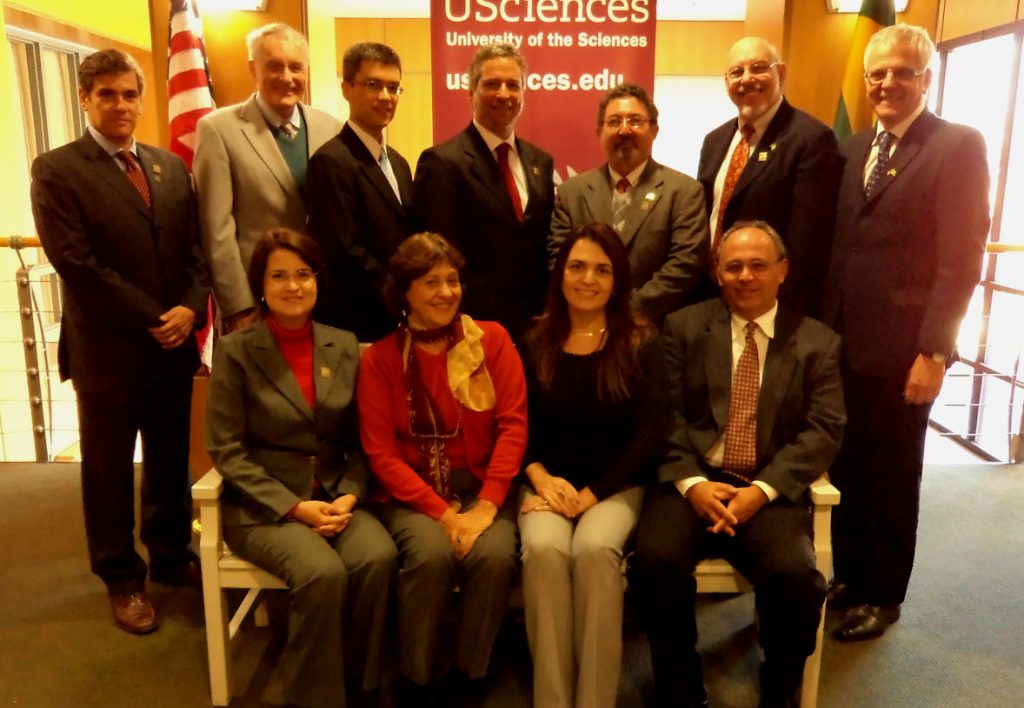 We invested a lot of time and money in this recent trip by Brazilian leaders of higher education and I think it was well worth it. An early indication of this was the Brazilian willingness to be partners. It is always better if both sides have some skin in the game. The Brazilians paid for all air travel and per diem for their participants, a big investment. Beyond the cash outlay is the commitment demonstrated by the willingness of so many busy leaders to take three weeks out of their life – sacrificing their Carnival holidays, BTW, to take part. This not only indicates that they value the enterprise up front but also that they will be more committed to worthwhile results to make sure they justify the investment.
It was clear to me that the Brazilian side took this very seriously. Our own commitment of money and attention of our own high-ranking personnel made it clear to them that we were fully onboard. The visit would have been a success if all we accomplished was confidence building, but there was much more.
All three of our groups received warm welcomes everywhere they went, which with few exceptions ranged from enthusiastic to very enthusiastic. American institutions clearly think it is time to get involved in Brazil and this program is a fantastic opportunity for them. Our groups got enough firm commitments from American institutions to absorb all the students that Brazil could reasonably send their way.
On the Brazilian side, this visit and deepened their growing understanding that Brazilian students should be spread across in many institutions and that excellence exists in all fifty states. The original formulation was to send students only to the so-called top-ranked institutions. Meetings during this visit confirmed that depending on the subject a University of Nebraska can be better than a Harvard. I believe that most of the Science w/o Borders students will end up going to large public research universities, like the land-grant institutions, mostly because they demonstrated the capacity and interest to accept relatively large numbers integrate them into their academic communities and help them get practical expertise thorough existing intern or co-operative arrangements that they have with local firms.
Our Brazilian partners also came to a better understanding of the role that community colleges play in developing and maintaining a 21st Century workforce. Because of this visit, at least some Science w/o Borders will spend time at community colleges, principally to give them intensive instruction in English and acclimatization to the American system. Community colleges already play a role very similar to what the Brazilians need, bringing immigrants and first-time college students up to speed to benefit fully from the educational system. A potent collateral benefit was to convince there influential Brazilian education leaders of the usefulness of extending their nascent network of community college equivalents. I am certain that this will encourage links between community colleges in the U.S. with Brazilian partners in a ground floor opportunity that will enrich both sides.
We cannot overestimate the importance of the contacts made and the excitement generated. The program touched key decision makers. The Brazilians who participated are in strategic positions to make changes in Brazilian higher education. The Americans they met are in similar positions in the United States. Their collaboration will bear fruit in ways we can only imagine. I believe that scores or even hundreds of future linkages among Brazilian and American institutions of higher educations will trace their provenance to this two-week crucible.
The Brazilians are making a big investment in their future and tangentially in ours. We are lucky to be present at the creation of this wonderful program, which means that we have been able to help our friends shape the program's initial form, which in turn will have follow-on effects for many years. This visit is helping us all benefit of this opportunity of a generation.
Follow this link to the PowerPoint presentation on Science w/o Borders.