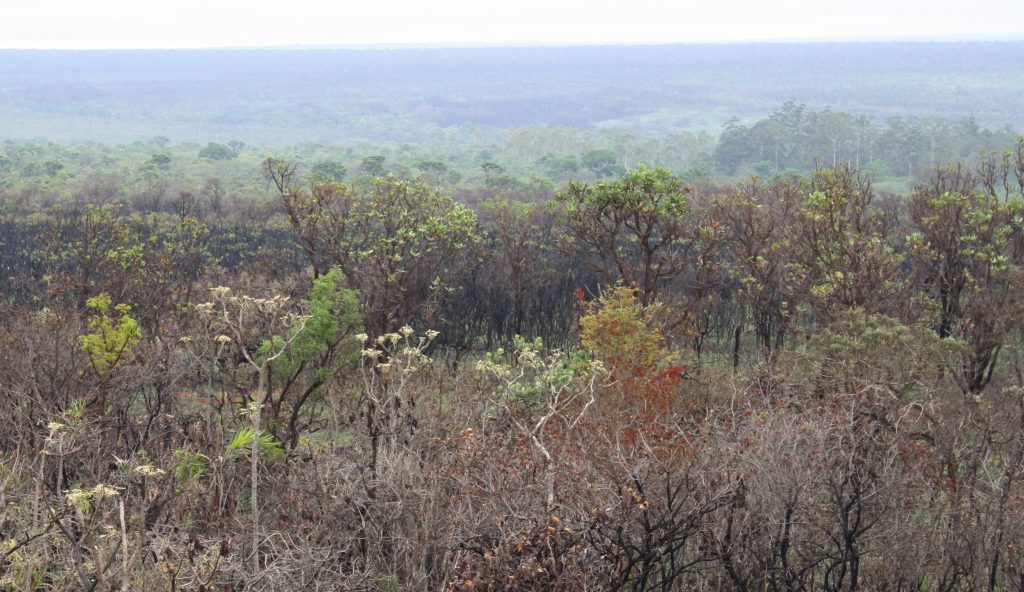 I get can beyond walking distance from my house now that my car is finally free of its Brazilian bureaucracy captivity, so today I went to the botanical gardens of Brasilia. It is a large area of mostly dirt roads, so I was glad to have a four-wheel drive vehicle with a high clearance. I think the name botanical garden is not really appropriate. When I think of a botanical garden, I think of a cultivated place with lot of labeled plants & trees, like they have at Whitnal Park in Milwaukee. This is more like a forest park. I like this too, but it is a different thing.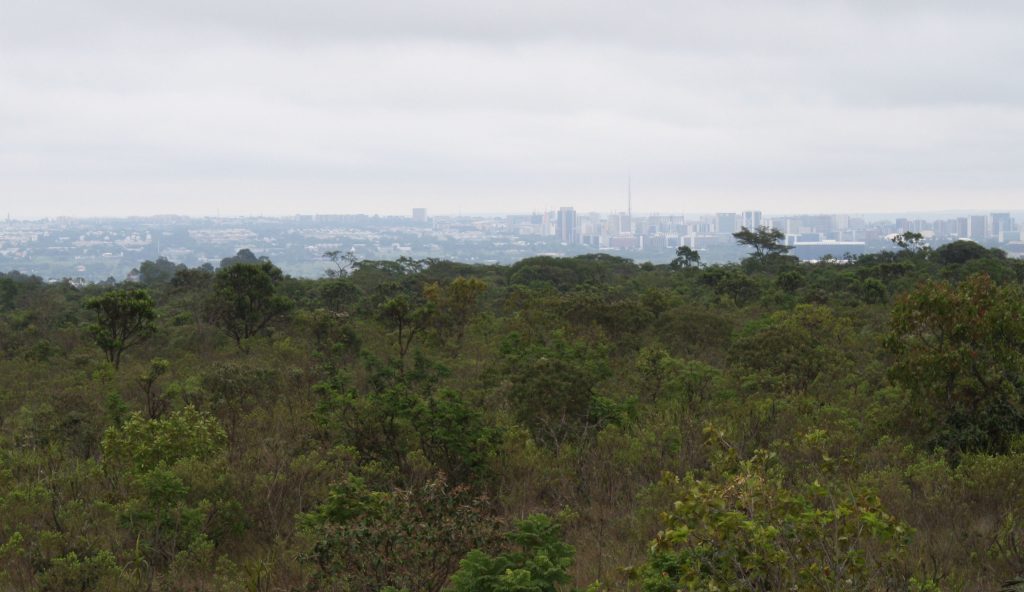 It only cost $R2 to get in.  I am glad to pay such fees if it helps maintain the woods.  I had the whole place almost to myself.  Maybe the rain and mist kept people away, but I liked it.  It is like many fall days back home, although it is spring here.  It reminded me of the misty day I went to the Kettle Moraines. There was a tower to climb in both places too.  Look at my pictures at this link and I think you get the idea.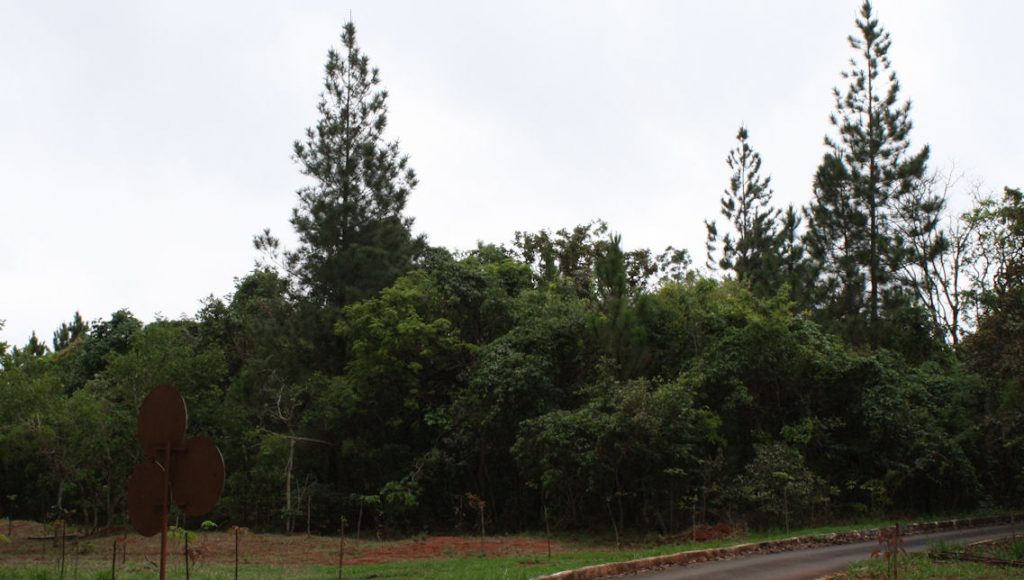 Notice in the top picture how the plants in the foreground are burned but recovering. The picture below is looking in the other direction. you can see Brasilia over the ridge line. The picture just above show some pine trees. No true pine is native to Brazil, but introduced pines grow very well. Many people here object to the pines and consider them invasive. Below shows plantings of native species from the Atlantic forest under a pine plantation. They are making it into a true botanical garden that will feature specimen plants from all over Brazil. It will be a while before it is ready.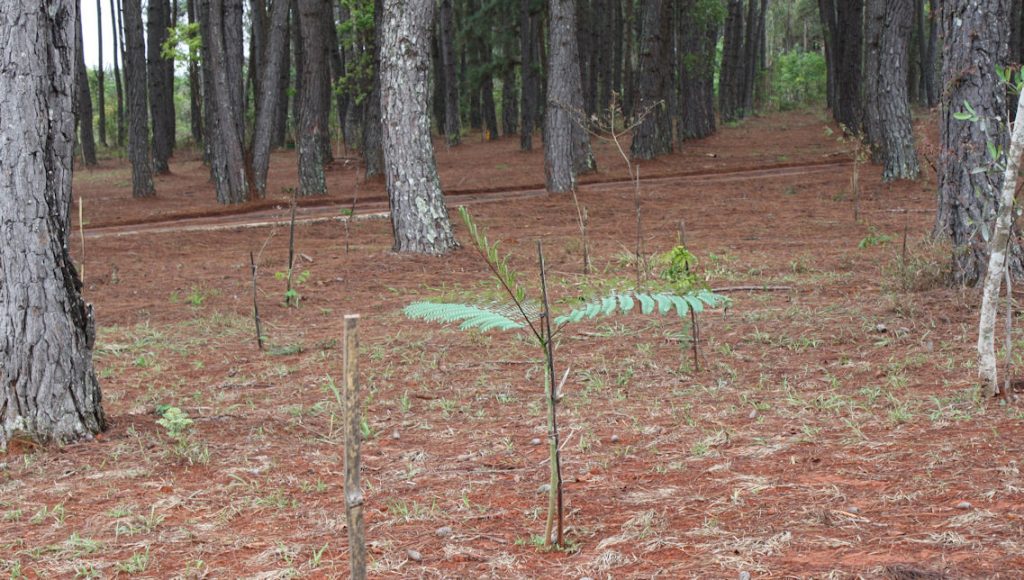 Below is the entry to the park.