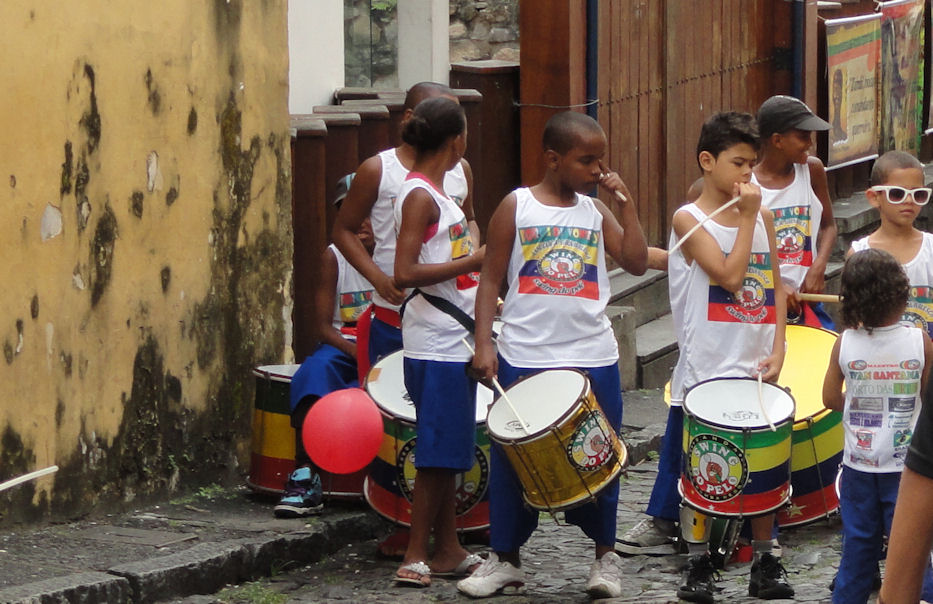 Old Salvador is an interesting place because of the interesting architecture and charming streets, but much more because of the interesting life on the streets, the people, in other words. Old Salvador comes with a soundtrack. There is the constant sound of drums and singing, as well as the usual human activity sounds you would expect on streets where the pedestrian still trumps the car. You get a feeling of community.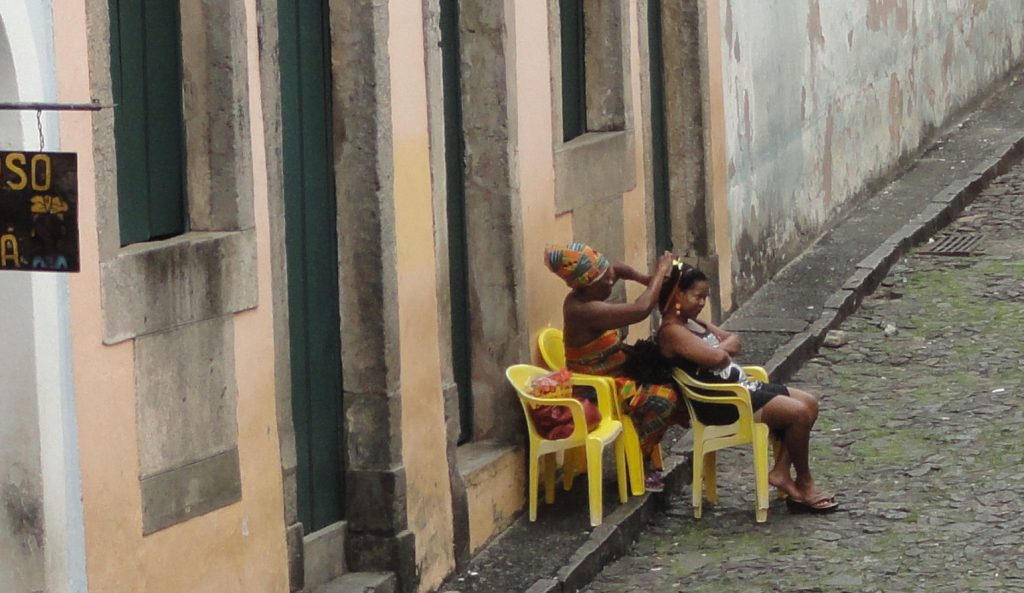 We were in this part of town to visit an African Brazilian organization called Olodum. Olodum is known mostly for its music, with strong percussion. In fact, Olodum members were responsible for some of the drumming and singing I heard. Some of these people were featured in a Paul Simon Album and Michael Jackson came to Salvador & Rio to record a music video "They Don't Care About Us". I understand that he did not to the moon walk. I suppose even for the King of Pop it would have been hard to do a smooth moon walk on the rough cobbled streets.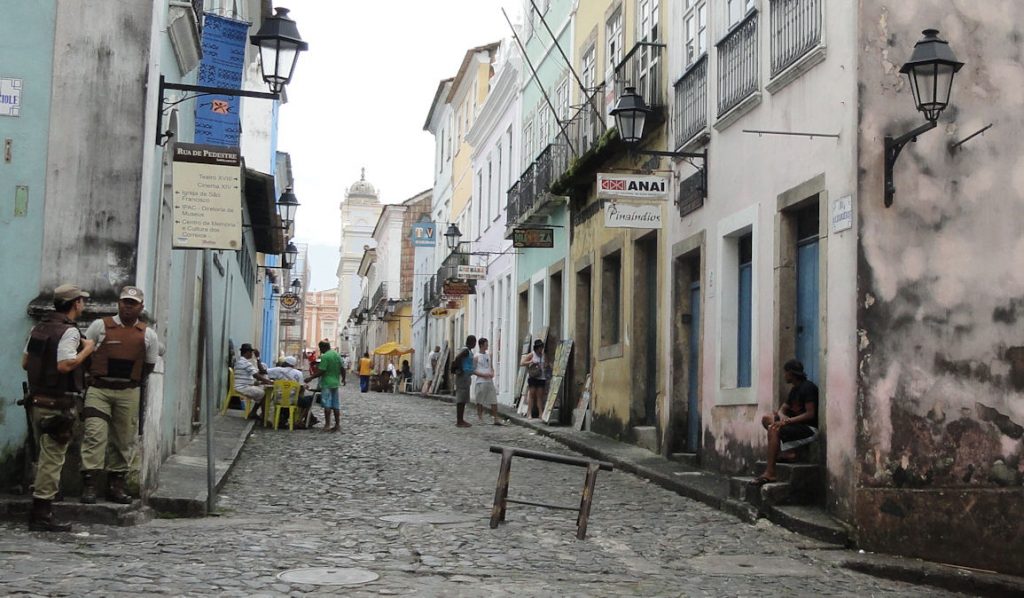 We are interested in Olodum more for its community outreach than for its music. We are hoping to broker a partnership between the BNC ACBEU and Olodum to teach English in the local Afro-Brazilian community. The community is interested in this because of the general utility of English, but also because of the specific demands of the World Cup, which will feature games in Salvador in 2014. With English, community members could more easily find good jobs related to foreign visitors. We see this as a good opportunity to help a group that has often been excluded and to make new friends, in the networking way I have written about on so many occasions.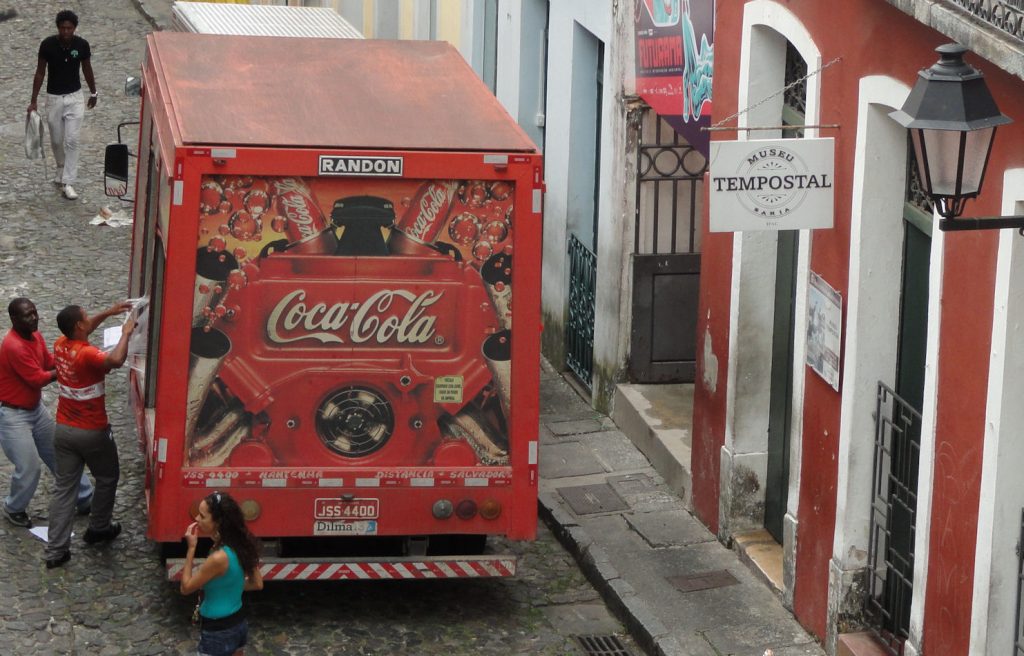 We went to the other side of town to Senzala do Barro Preto with a similar aim. This is another Afro-Brazilian organization. They told me that they were inspired by the civil rights movement and you could see that in the pictures of leaders like Martin Luther King and Barack Obama. Leaders at the Centro are more interested in a partnership than in English teaching per se and it makes sense. They don't want to just have a one-time infusion, but rather want to develop community members who can sustain the effort. It makes sense to "train the trainers". It complicates logistics a bit, but we can probably figure it out. Things just work better when the community gets what it wants and is committed to working for the results.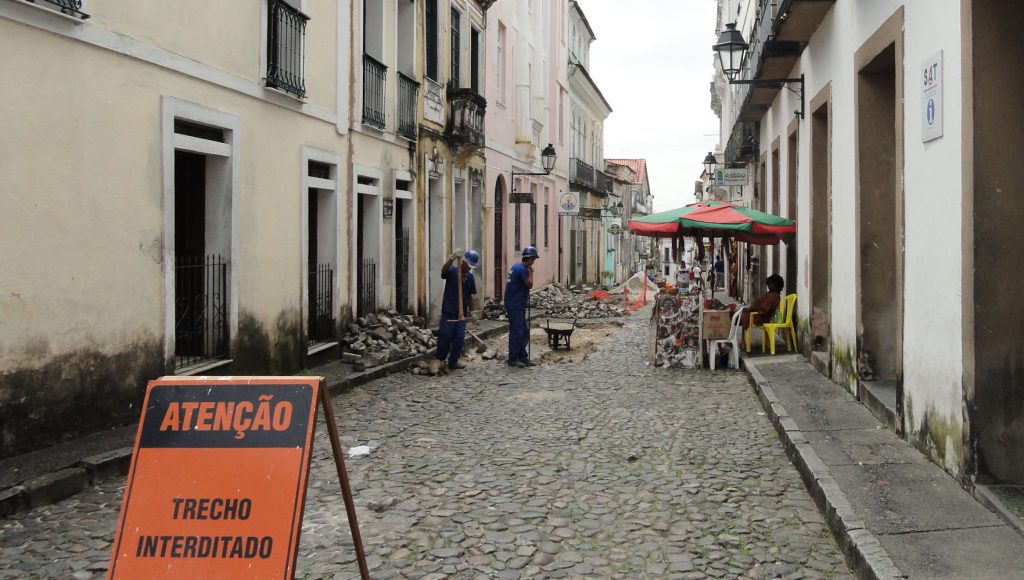 My pictures show various scenes from Old Salvador. They are fairly self explanatory. I took the Coca-Cola truck, since I don't want to go anywhere where they don't have Coca-Cola. I don't think there really are many places like that in the world these days. The bottom pictures show a street in the other part of town and the other part of town. It is less charming but it is the place where lots more people live.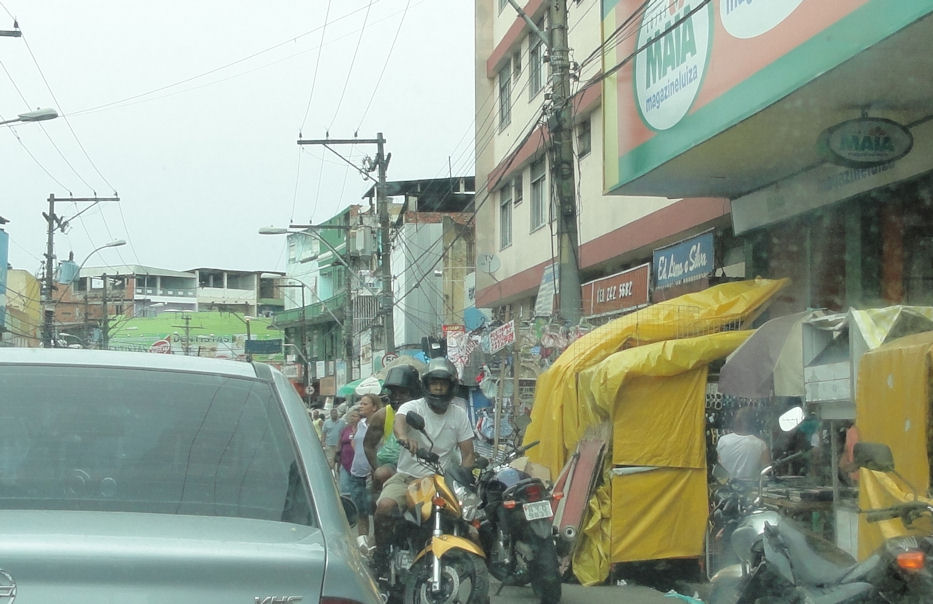 Below is a the neighborhood.