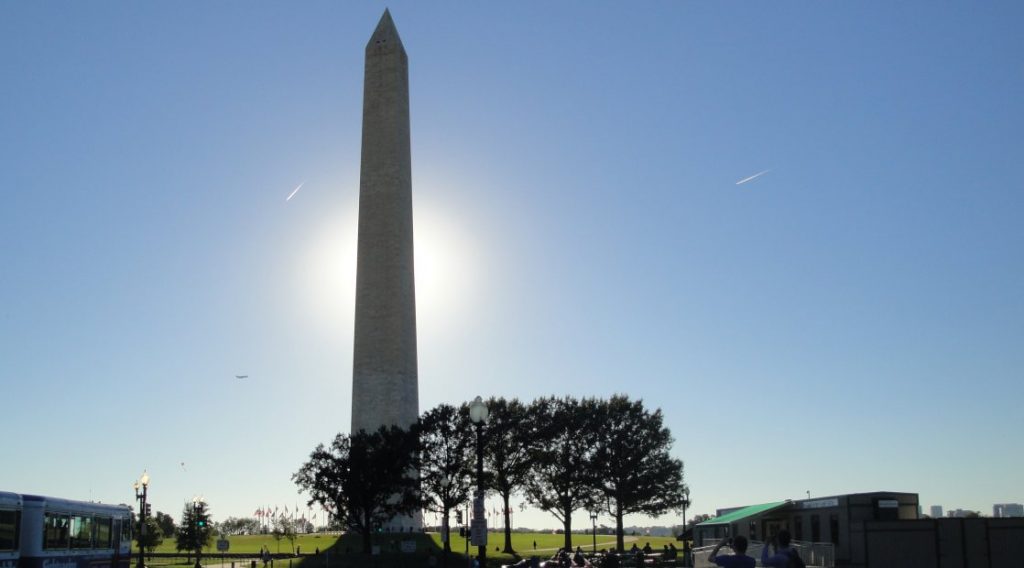 I walked from State Department to Gold's Gym in SW. Since we moved to Foggy Bottom, I don't get to the Mall as often. Too bad. It is pretty and relaxing. I usually find something to look at or something to admire, even if it is the same old monuments that never lose their appeal. I have a couple of pictures with not much text to go along, but I wanted to post them.I also have a few left over from our drive up country. Above is the Washington Memorial at around 6pm. The Washington Monument is the only one w/o any inscriptions carved into the stones. I guess Washington was so great that he requires no explanation.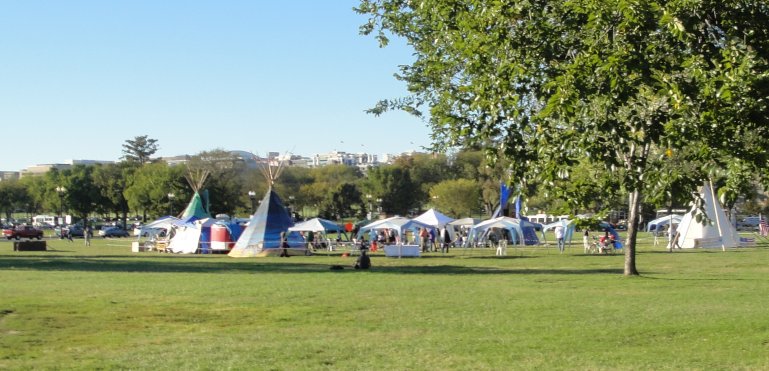 Above is a "peace camp" on the Mall. The sign said that they were going to hang around until peace was established. I think that their camping permit will run out sooner. I didn't go in. It seemed like a bunch of hippies. I didn't mind that, but they had some kind of ritual when you walked through their gate. I didn't need that. Below is Stonewall Jackson's grave in Lexington, VA. I wonder how famous Stonewall would be if he was just called Thomas Jackson? He was a good general, but the South had many such.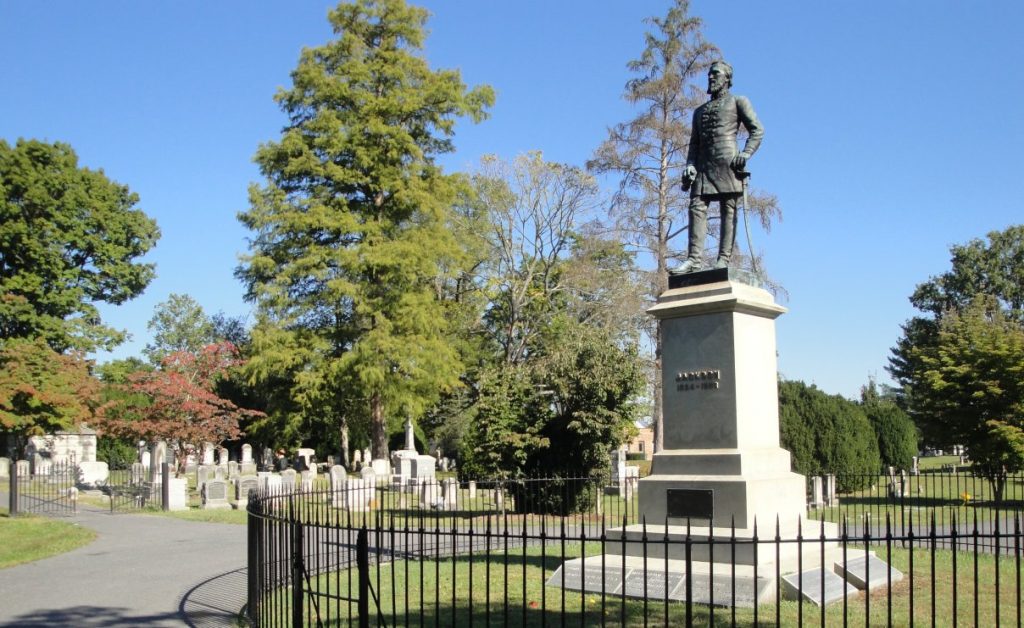 Below is a bit of over-protection at the cemetery where Stonewall and lot of other Confederates are buried. I guess I have been endangering myself for a long time walking under trees.