Below is part of my bike/running trail.  It follows the old W&OD rail line.  I like to run on that gray gravel.  It is very pleasing to hear the sound of your footsteps and it makes a good base.  The bike trail is a great because it is essentially a very long park.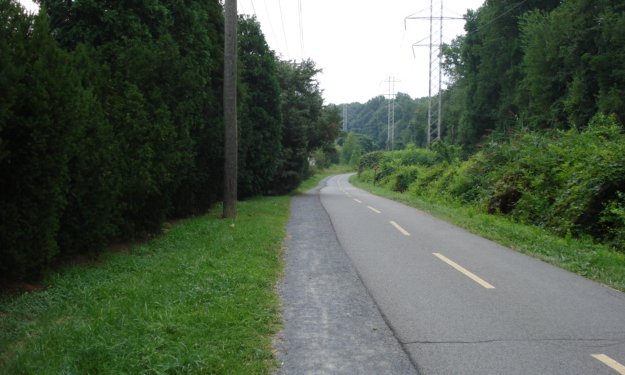 I spent my second last day at home doing prosaic things.  In the morning, I went running.  It was warm and very humid.  That kind of weather used to bother me, but no more, perhaps because I can always retreat into the air conditioned comfort in the evening.  I enjoy being out in the humidity.  I like the smell of Virginia at this time.  The humidity holds down and accents the various vegetation smells.  The sycamores are especially pungent and I can easily tell the difference between a loblolly and a white pine by smell alone.  I run up the trail and then walk back, so I have time to look at things and think about them.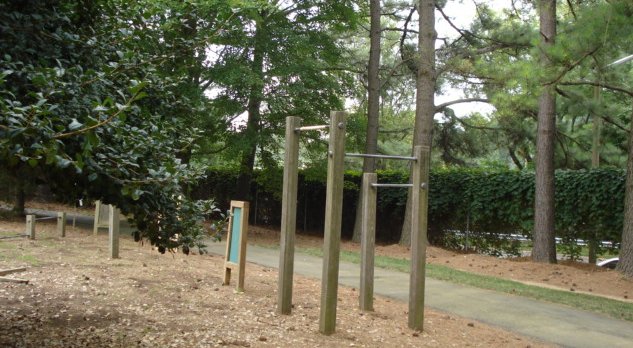 At the end of the run is Navy Federal CU headquarters.  They have nice grounds and an old fashioned exercise area.  I like to do chin-ups, but I don't use the other things, which are kinda lame.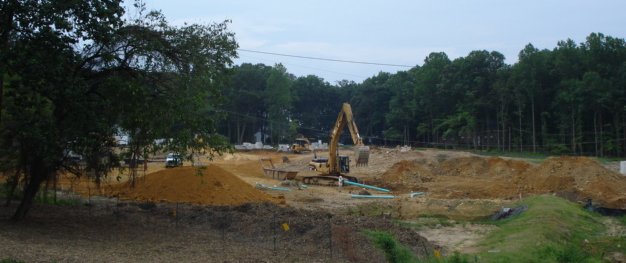 My neighborhood is being "in-filled".   When Fairfax County suburbs grew initially, development jumped over my area.  I think it was because there was some light industry and a noisy highway interchange.   Even when they built the subway stop, development lagged.  Now they are making up for lost time.  The picture above is along the running trail.  It used to be a bunch of little dumpy houses.   Now they will be "luxury homes."  Below is another site for luxury homes not far from the Metro.  IMO they are too big for the average family and they charge too much for them around here.  In a place like Lacrosse or Southside Va these same house would be around 1/4 the cost. They got the land here ready last year, but the lots are not selling as well as they thought.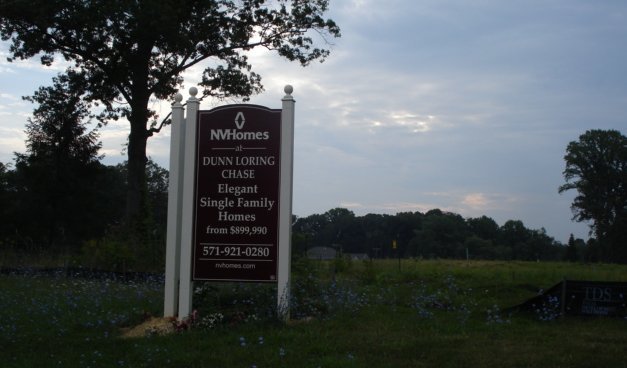 When we bought our house in 1997, the development was just starting.  Fairfax County has plans to build a town center and allow denser development near the Metro.  That is all to the good, as far as I am concerned. If you have transit, you should have transit oriented development.  Below is a teardown.   There was an old apartment building it will be new condos.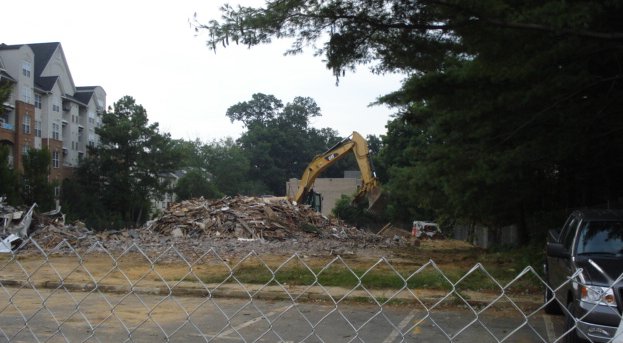 Below is across the street from the demo.  I suppose the new buildings will look like these built a couple years ago.  Progress.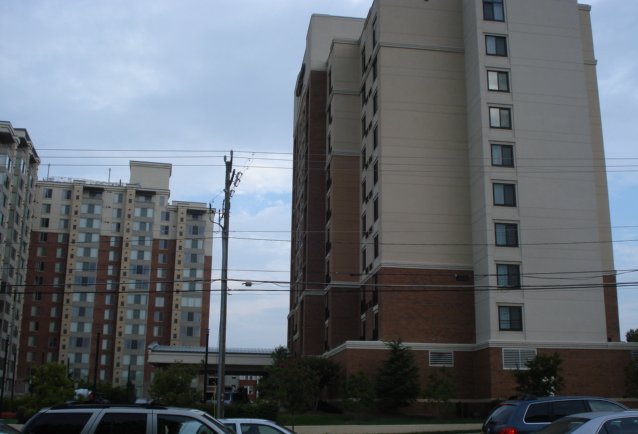 After my run/walk, the boys and I went to Olive Garden for lunch. We talked about things like Victor the Bear.  When I was a kid, they used to bring around a bear called Victor, who would wrestle all comers.  Big guys would try their luck, but Victor always won.  The boys don't believe me, but it is true.  Espen asked me to cut his hair.  Alex thought he was insane and made reference to my own hair, but Espen persevered.  You see the result, not bad.  Cheaper than a barber and we did it right there on the back deck. I only have three attachments.  It will grow back.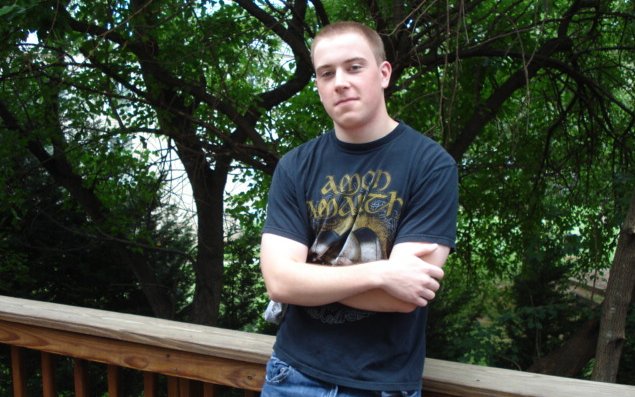 When Chrissy came home we went to Fudruckers.   As you can see, no great deeds and no great thoughts today, just a nice normal day.  As I prepare to return to Iraq, the normal and uneventful times at home are precious.