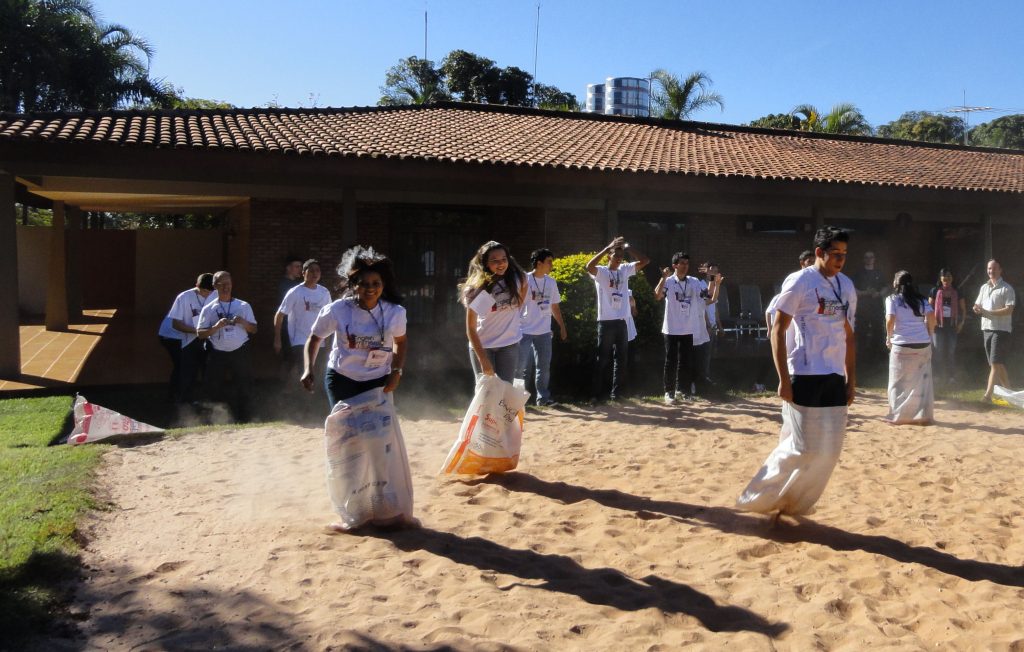 Twenty-five English language students from Minas Gerais, Espírito Santo, Rio de Janeiro, Tocantins, and the Federal District came to Brasilia for a week of full time English immersion sponsored by the Casa Thomas Jefferson and the American Embassy in Brazil. Their kick-off event was an American style picnic at the home of the U.S. Marines. Here they ate typical American foods, like hamburgers and hot dogs, played basketball and volleyball, participated in contests such as sack races and generally got to know each other.Ambassador Thomas Shannon opened the program along with long-time Case Thomas Jefferson Director Anna Maria Assumpçaõ.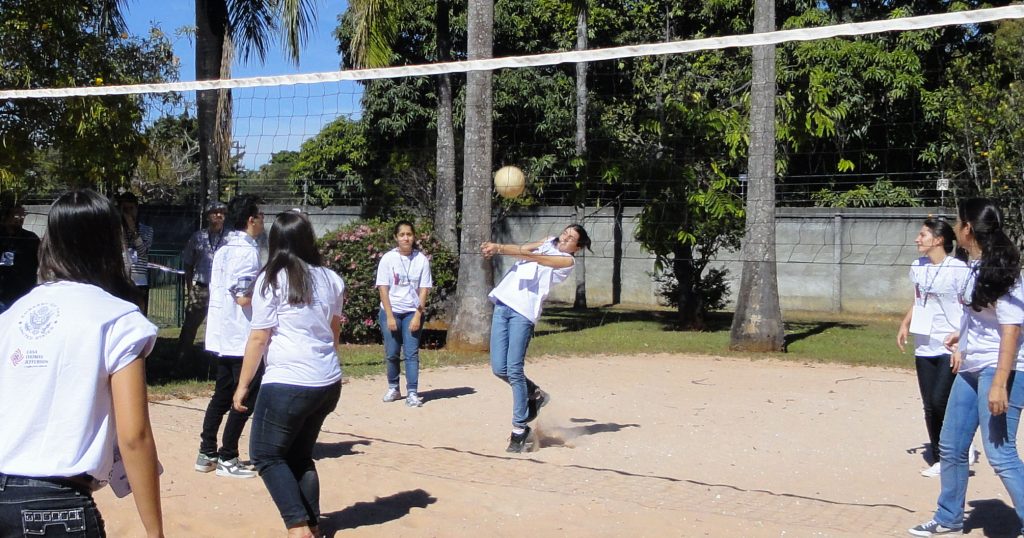 The American Embassy in Brazil has sponsored immersion courses like this since 2006 and hundreds of young Brazilians have enjoyed the benefits. This year five binational centers will participate, drawing participants from all the regions in Brazil. Besides the Casa Thomas Jefferson, ICBEU in Londrina, ALUMNI in Saõ Paulo, CCBEU in Belém and ABA in Recife will participate. The immersion programs are part of the now ten-year old youth Ambassadors program, which brings young Brazilians to the United States. On previous visits, they have toured the U.S. and met many Americans including First-Lady Michelle Obama. This year, for the first time, American students will come to Brazil on return visits.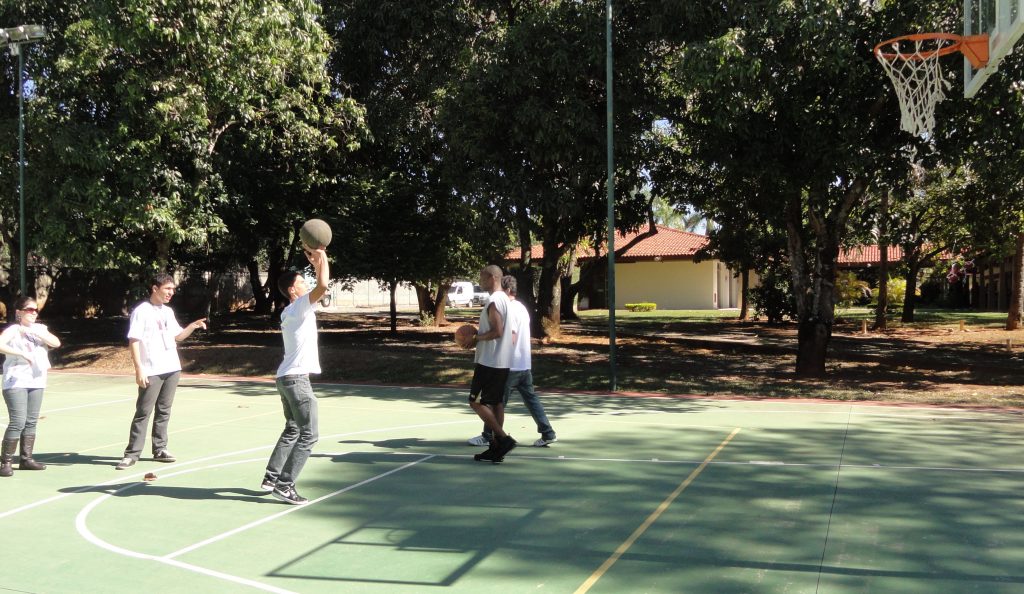 In the pictures you can see the types of activities this year's students experienced in Brasilia. We cannot take pictures of the learning taking place, the understanding being shared or the friends being made, but we are sure that these will be the best parts of the program.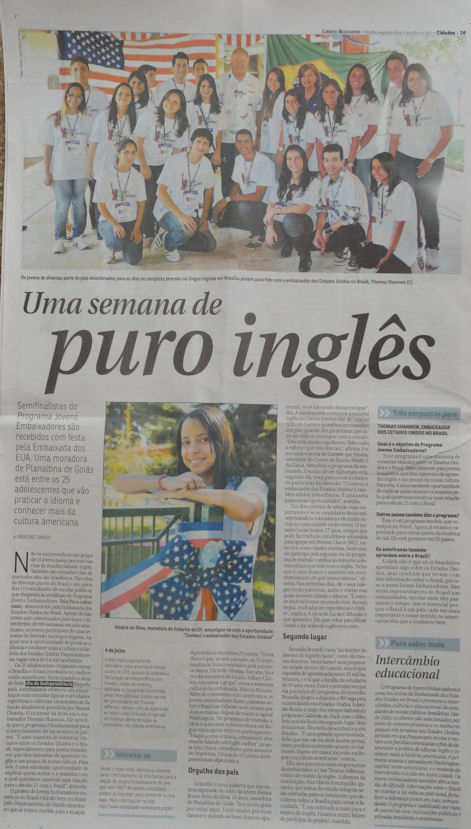 The event was covered by a reporter from the Correio Braziliense and the local TV Globo affiliate.
The English immersion and the youth ambassadors programs are very competitive and require a high level of English-language ability going in. But they are all kids from Brazilian public schools and most are from interior small cities. It make you optimistic about the future to meet and talk to kids like this.