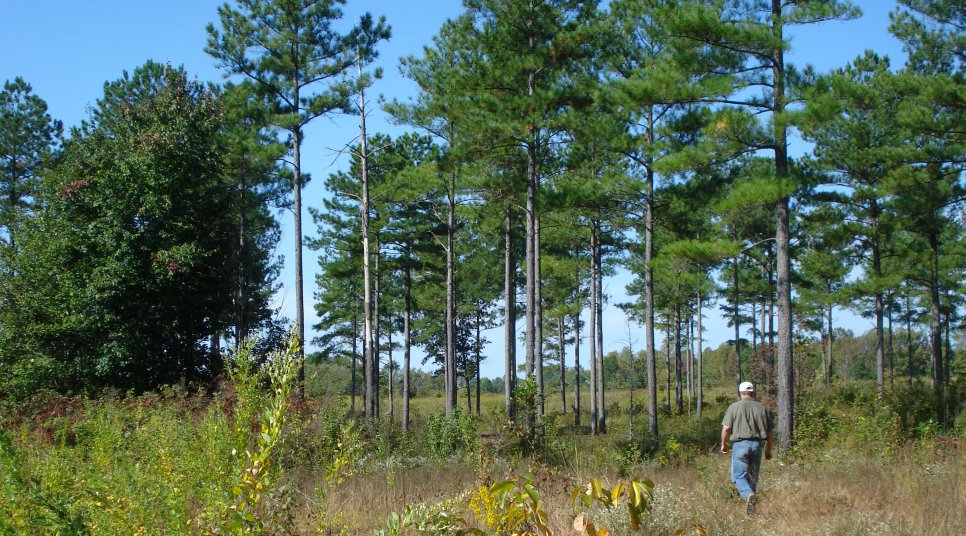 What influences us? We often do not know because very profound influences come in small packages.
The picture above is a good example. I took that picture more than ten years ago (October 2009) at a conference on creating bobwhite quail habitat. I took the picture because I thought that open woods was just beautiful and I was learning that it was very productive for wildlife. It reminded me of the open ponderosa pine landscapes of the west.
I have referred to that picture many times and its influence on my choices has been significant. It informed decisions on thinning my the pines on Brodnax and Freeman. I sacrificed some timber value for wildlife and aesthetic reasons. Having that picture in mind helped me … well visualize the result.
In the ten years since that picture, I have learned a lot more about forest ecosystems and the forest-grassland savanna of the American South. Back in 2009, I had not yet planted my first longleaf pine and I really did not know much about that ecology. Now that I know more, my vision for the future is more longleaf than loblolly, with more complexity on the forest floor, but the picture still is similar.
I need that kind of inspiration, that visualization. I will never see the results of my efforts. I can only hope that my kids, or other future owners of the land I have come to love are willing to carry on.
St Paul defined faith as "the substance of things hoped for, the evidence of things not seen." I have often been inspired by those few words. My forestry work certainly is faith-based, but I am glad to have a glimpse of something like what I will not get to see.