Went up to Aldo Leopold Center to talk to director Buddy Huffaker and Curt Meine, author of Aldo Leopold's biography. I wanted to talk to them to get general insights about land ethics and Aldo Leopold.
I started Mr. Meine's book a couple of years back and the upcoming visit gave me the incentive I needed to finish it. It was well worth it. I have been much influenced by Leopold's "Sand County Almanac." It was useful to read the biography and get more insight into the origins of his ideas. Much of Leopold's life is braided with Wisconsin conservation. In that sense, we walked the same territory, literally.
We talked about many things, among them conservation. We agreed with the Leopold principle that you need to act within a land ethic, but then apply specific actions to specific goals. There is never an end to it; we are always learning, trying and adapting.
Mr. Huffaker shared some projects that Aldo Leopold Center was doing involving other landowners along the Wisconsin River to improve the larger ecosystem, something like the Landscape Management Plans being developed by Tree Farm.
Healing the Muir-Pinchot split
We talked a little about the difference between conservation and preservation, the old Muir- Pinchot split. Meine thought that Aldo Leopold had done a good job of melding those two disparate thoughts and that there need be no conflict, at least on almost all conservation issues. Unfortunately, lots of people have not yet got that word. We need to be careful with our language, since the wrong word might set off the more enthusiastic proponents on either side.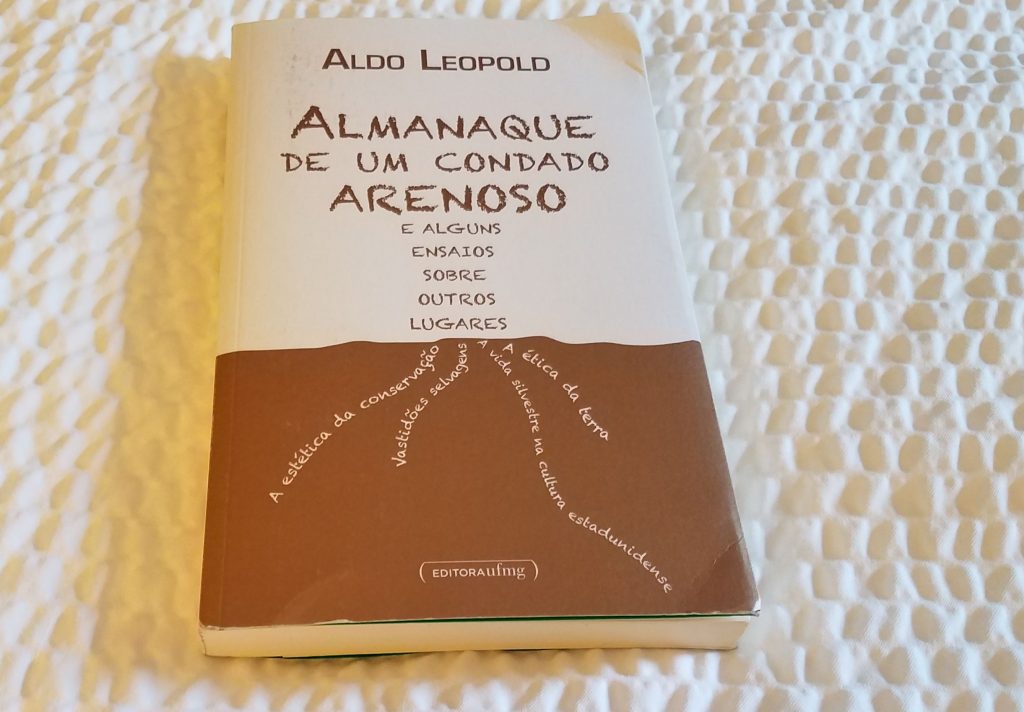 New Portuguese translation
A new Portuguese translation of "Sand County Almanac" just became available. Buddy Huffaker shared a copy with me, along with a new compilation of Aldo Leopold's writing specifically on forestry.
I will incorporate these ideas and impressions into my thinking and my own land management. It is good to talk to people who know so much, that helps me know a little more.
My first picture shows the three of us outside the Aldo Leopold Center. Next is part of the center and last is a poster show about Aldo Leopold's essay "Axe in Hand." I am not sure if that was the essay the affected most my thinking, but it is the one I think of most often when I am out in my forest, thinking, doing, observing, reflecting and thinking again.