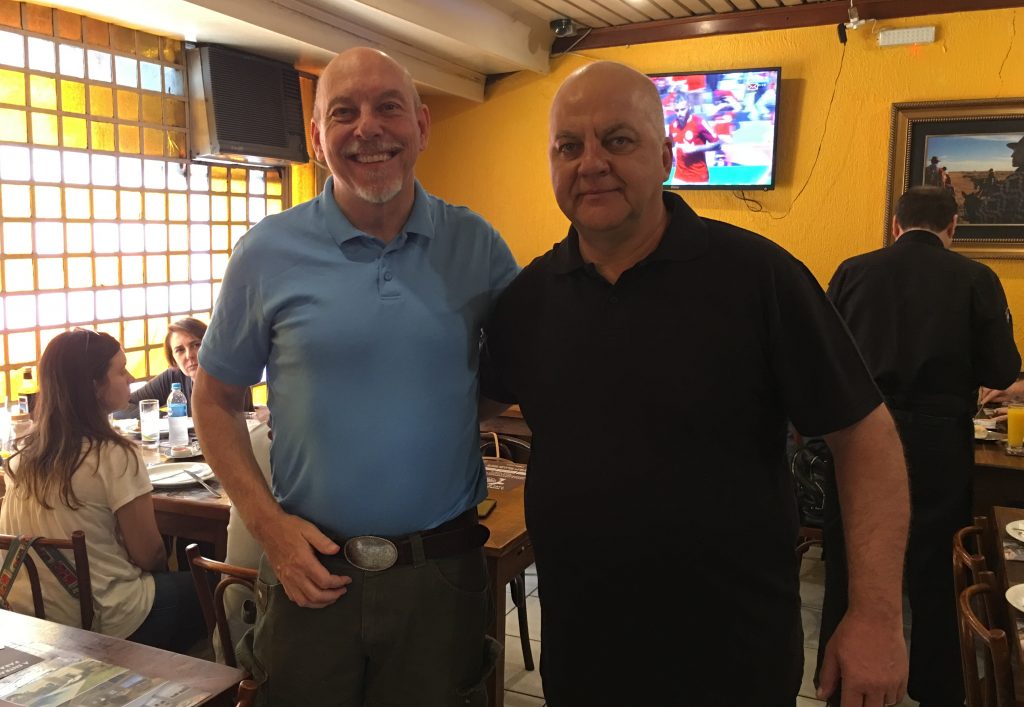 Things are often better remembered than they are lived, so it was with some trepidation that I went to the churrascaria Santo Antônio. I remembered the steak there as the best steak ever and I did not want to confound that good memory. On the other hand … I had to know and I really wanted a good steak.
So I walked down and had the steak with mushrooms that I so liked. They used to make a big deal of cutting the steak with a spoon and they do that still. It was as good as I remembered, the experience and the steak.
Santo Antônio is a modest place, family owned and operated since 1935. Lots of the waiters have been there a long time, but I did not expect anybody to remember me and nobody did. I thought it proper, however, that I mention my thirty years of appreciation, so I told the waiter.
I got to meet the chef and family member Jorge Aita, as you see in the first picture. Next picture is Santo Antônio itself and the last three pictures are from the street where we used to live, Rua Santo Inácio. We were very lucky to live there for our first post.