Silphium compositum – Kidneyleaf Rosinweed
Pycnanthemum tenuifolium
These are some of the wild flowers from around the farm. I suspect I know what some of them are, but I am not sure and would request "hive memory" help.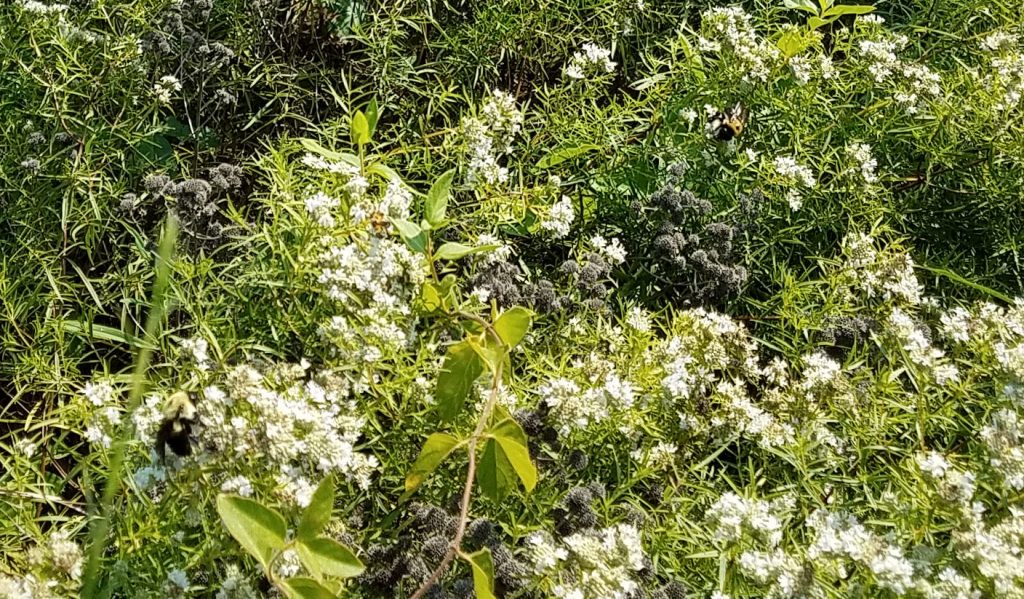 Went down to the farms yesterday. Walked the Freeman place with DoF Adam Smith. We thinned to a very wide 50 BA and made 1/4 acre clearings in each acre to plant with longleaf pine. The openings and mosaic pattern are a variation of the Stoddard-Neel technique I read about. It uses the principles of an open, uneven-aged forest. In the real technique use natural regeneration. I cannot, since I do not yet have a longleaf seed source. The total is about 80 acres. Adam will supervise a burning in September to clear some of the underbrush and burn up the slash. I have asked the kids to help plant few thousand longleaf in December. I will have a professional crew finish the job before Christmas in 2019.
Gaillardia
I also stopped by the Reedy Creek Hunt Club and talked to Mike Raney about our Tree Farm landowner dinner on July 24, which will be held a the club. They make great pulled pork. Anybody from around Brunswick County who wants to come, please contact me. It will be a good event. I will talk about the tree farm, as above, and take people on a short walk to see it. Jen Gagnon, from Virginia Tech will talk about tree farming and Adam Downing & Mike Santucci, from Virginia DoF will talk about succession planning for forest ownership.
Cyperus echinatus
Went to the other units too. Diamond Grove is growing well. I think I will thin that in 2020. I was going to do next year, but I think another year will do better. I will see. Those trees were planted in 2003. We applied biosolids in 2008, which gave them a boost. We also did pre-commercial thinning in 2008, so that are not too tight.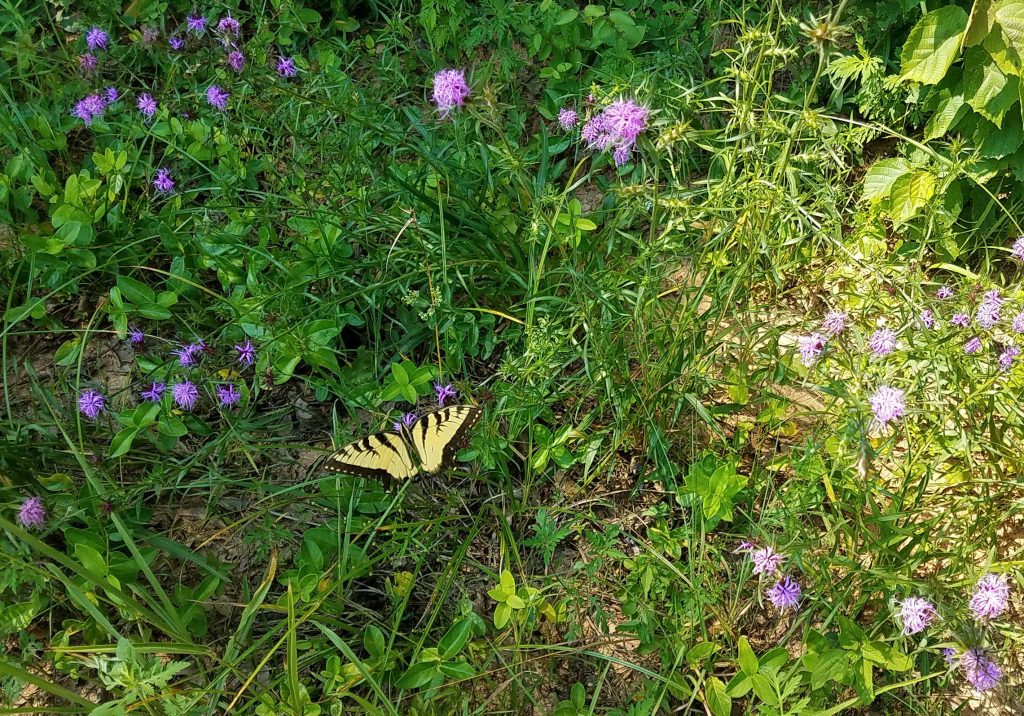 Liatris
I walked around Brodnax to look at the longleaf and loblolly plantations from 2016. The loblolly are very robust and are coming over the tops of the competing vegetation. Longleaf, not so much. I may have to replant some longleaf. I figure I will just do some of the easier areas and accept that it will be a mixed longleaf-loblolly forest, since natural regeneration of loblolly is strong. When they do a thinning way in the future, maybe 2032, they can take out more of the loblolly. I will think about that later if I am still thinking about such things later. The burned area still disturbs me a little. I believe it is okay, but I will need to wait to next spring to easy my troubled mind about that. We will burn the next patch of that I hope in February.
Asclepias tuberosa