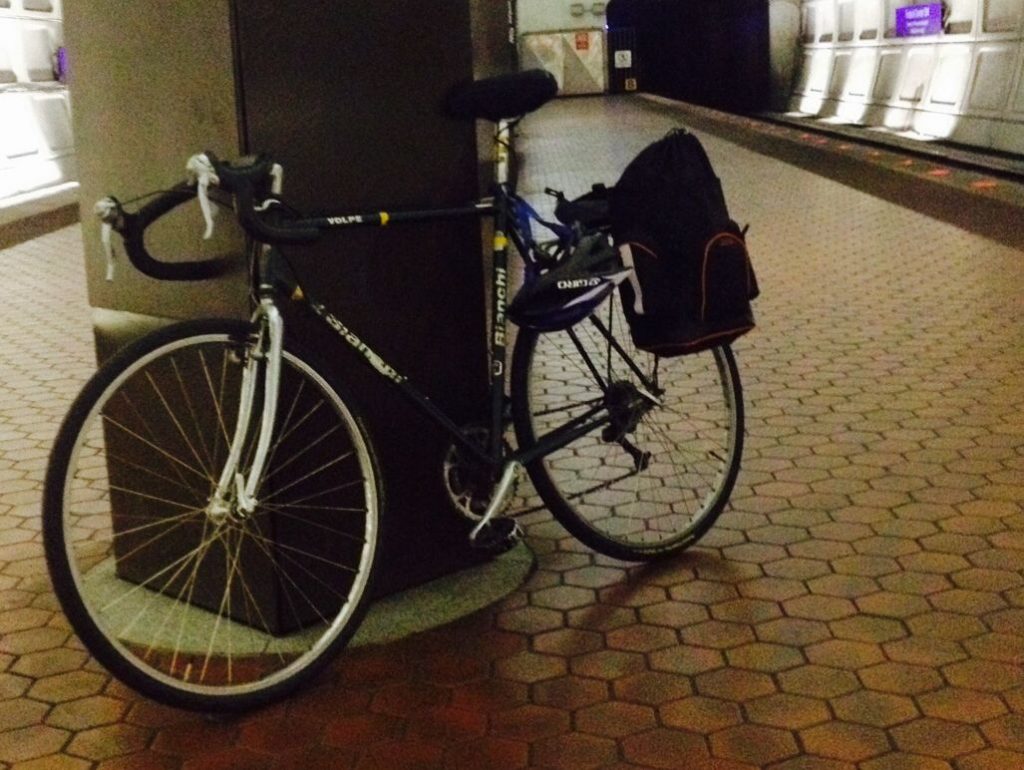 I broke the fork on my bike and was using Espen's heavier bike.  But I went to Bikenetic in Falls Church.  They got a new fork and fixed it up.   They could not match the color, but the chrome looks good and I again have the joy of riding my good bike.  I get to work about ten or fifteen minutes faster (it takes about an hour on the fast bike) on my road bike and it is more fun to ride.
I bought this bike back in 1997.  If this new fork extends the bike's life for another eighteen years, I will be content.  My picture shows my bike at the Federal Center SW Metro stop.  You can take your bike on the Metro before 4pm or after 7pm.   It is 17 miles along the bike trails I ride from home to work.  On the way to work, it is usually a nice ride because it is cooler in the morning, more downhill on the way to Washington and very often the west wind provides a tailwind.  I can take a shower at Gold's Gym and get to work fresh.  It is less fun riding home, so I arrange my schedule to leave earlier or later and take advantage of the Metro rules.
When I first discovered that you could take the bike on the Metro, you had to get a special permit.  I used to work at the Ops Center and I got off not too long before midnight.  I had to rush to the station to make sure I did not miss the last train.