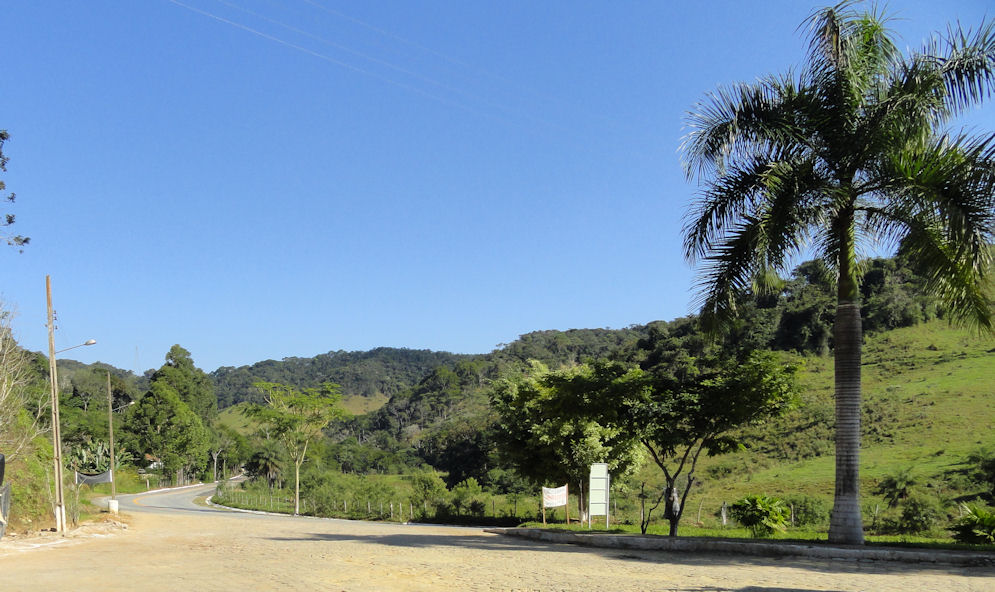 We drove from Ouro Preto to Viçosa. This was my first visit to this part of Brazil. It is very hilly and it takes a long time to get a short distance. There is very little out here, which makes it pretty and empty and pretty empty.
The hillsides probably were forested but are now mostly grass covered. You can see the signs of cattle and sometimes cattle themselves. The signs are the grasslands themselves but also the little ridges that run along the hillsides. Cows tend to walk in paths on the sides of the hills. In time, they form paths that you can see from a distance.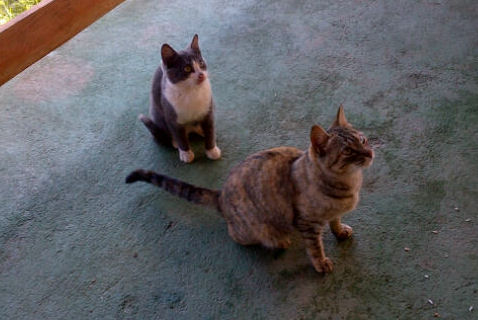 There were few places to stop. We stopped at a roadside churrascaria. Food was good but not great. The entertainment consisted of two cats begging for scraps. This is strange behavior for cats. They usually act more aloft. My top picture the road from the restaurant and the next shows those two cats.