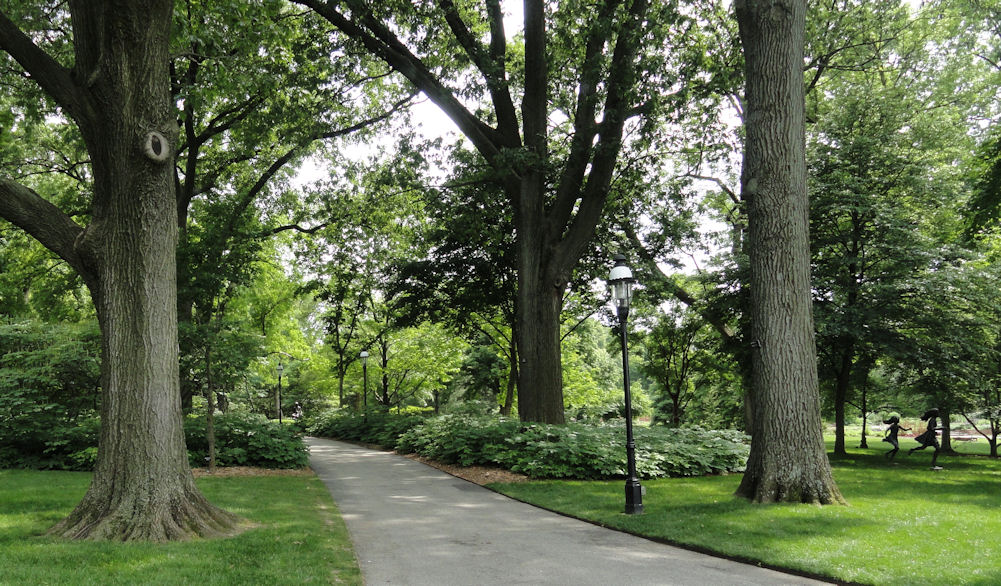 Tower Grove Park was founded in 1867. There are lots of nice old homes around and it has the feel that I associate with the turn of the last century. There are bandstands and picnic areas. The trees are big and old, some of them probably planted more than a century ago.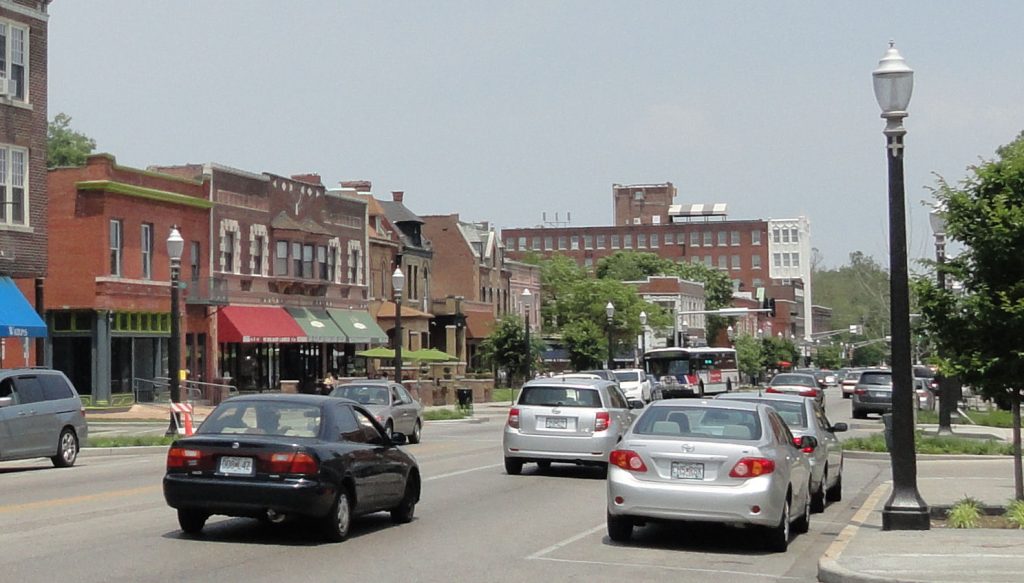 I wouldn't want to go back to any period in history except as a tourist. Even in the best of times, old times were not good, given the technology of medicine etc. But the time around 1900 had a lot of promise. IMO, urban living reached a plateau with the "garden city movement" that integrated living into park like settings. People like these neighborhoods. Above is Grand Boulevard, a renewed commercial district near the park.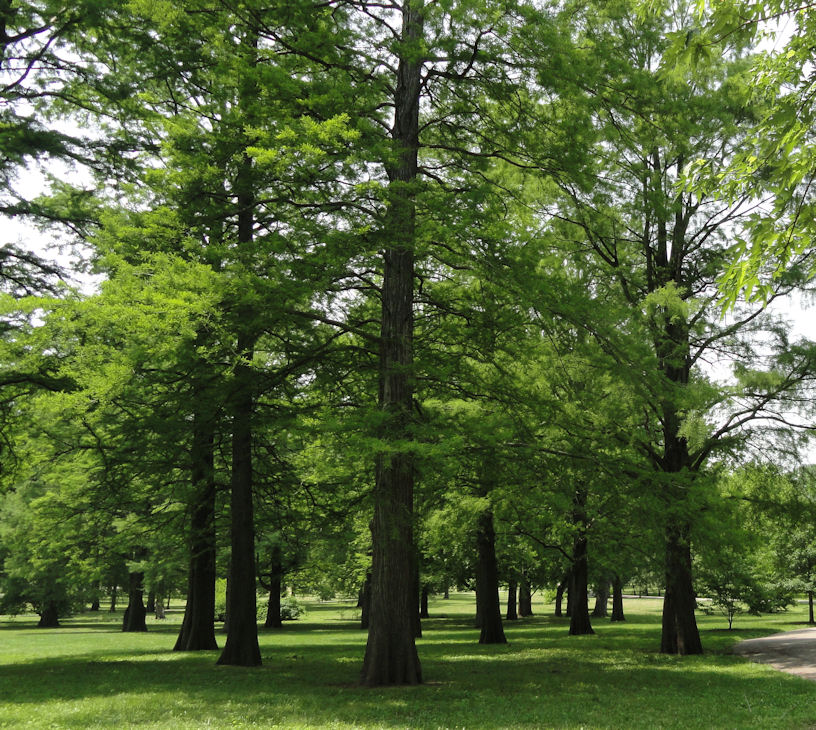 I loved the big trees. There was a grove of bald cypress in one of the low lying places. You can see in the picture above. Bald cypress look a lot like dawn redwoods. Below is a mix. In the front are cypress and the back are dawn redwoods or Metasequoia glyptostroboides. None of them are very old, since they were only rediscovered in 1944 in China. They have been planted a lot in America. They grow fast. Nobody is sure how big they will get, since none of them are more than around sixty years old. You can tell them from bald cypress by their trunks and general shape. The dawn redwoods are more conical and their trunks are more twisted.
The gingko trees are also exotic. They are from the time of the dinosaurs and are very resistant to pests, presumably they outlived most of the threats. They are also fairly impervious to pollution, salt and bad soil. They are also called maidenhair trees because the leaves remind of combs.
My picture doesn't show it, but they are not really leaves in the ordinary sense. They are actually needles like pines but meshed together into a leaf. The gingko trees in the park were very big. You rarely see such big gingko trees.