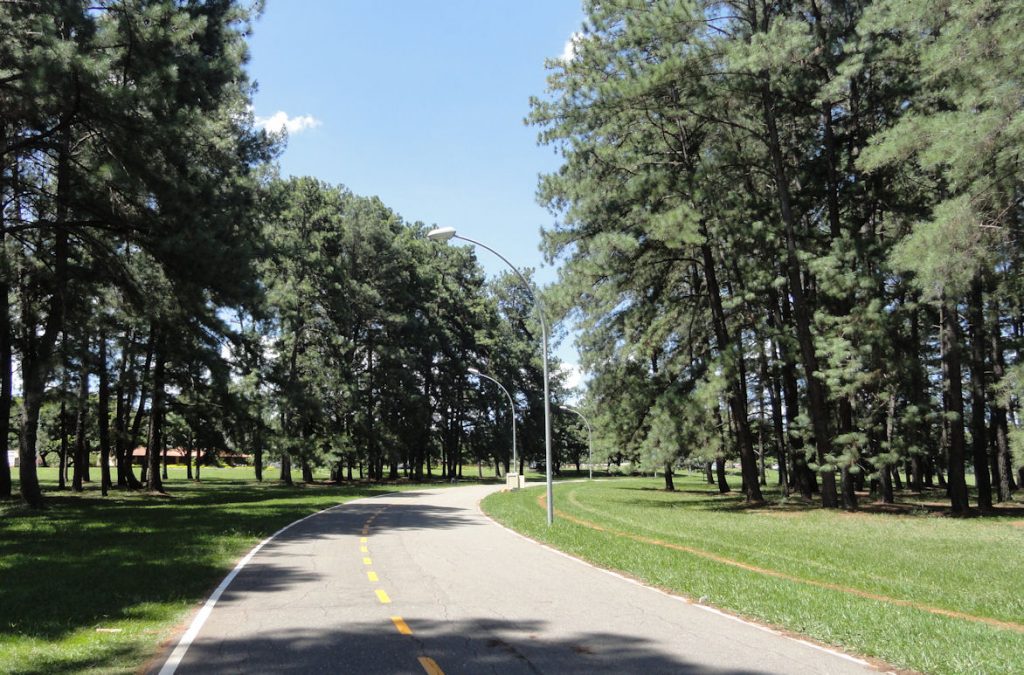 I have been riding my bike a lot more because I pulled a muscle in my right leg. It is a strange sort of injury. It doesn't hurt at all most of the time, but if I walk more than a few hundred yards I get a feeling of extreme fatigue on the side of my leg followed by a tightening of the calf muscle. It passes in a few minutes if I stop walking but it has stopped my walking. I didn't realize how much I walked. I was spending about two hours walking in the evenings, listening to my audio books. This was in addition to walking to the store or restaurants. Walking is not working, but biking is okay.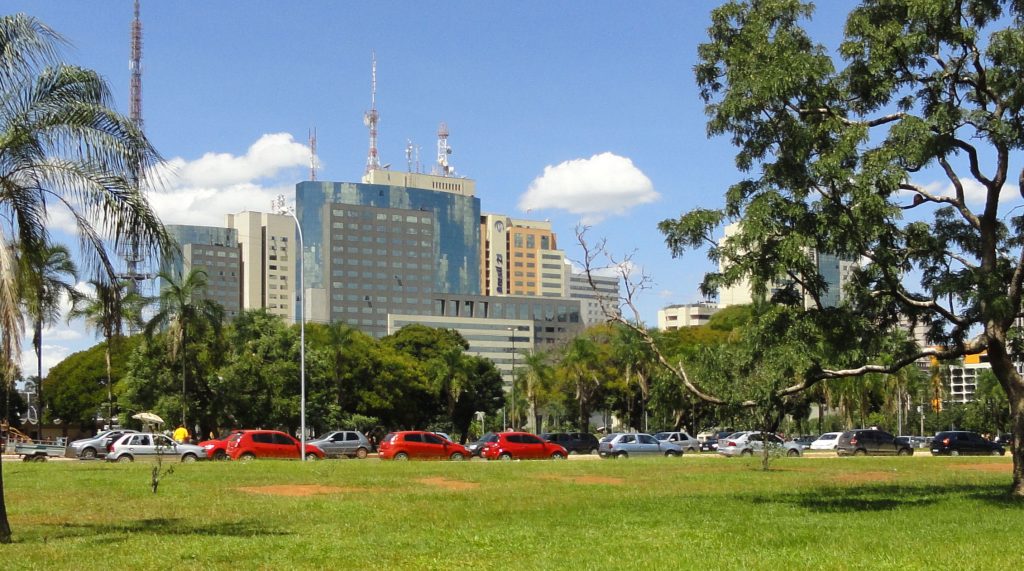 I have been using the bike as transport and exercise/recreation. There are two problems with biking. I cannot do it after dark, when I was walking around listening to my audio books, and I cannot listen to my audio books while riding my bike no matter what time. It seems strange to ride five minutes to restaurants in Deck Brazil, but I have been doing that. The bread and grocery stores take about ten minutes. This would still be a preferred walking distance, but not so strange.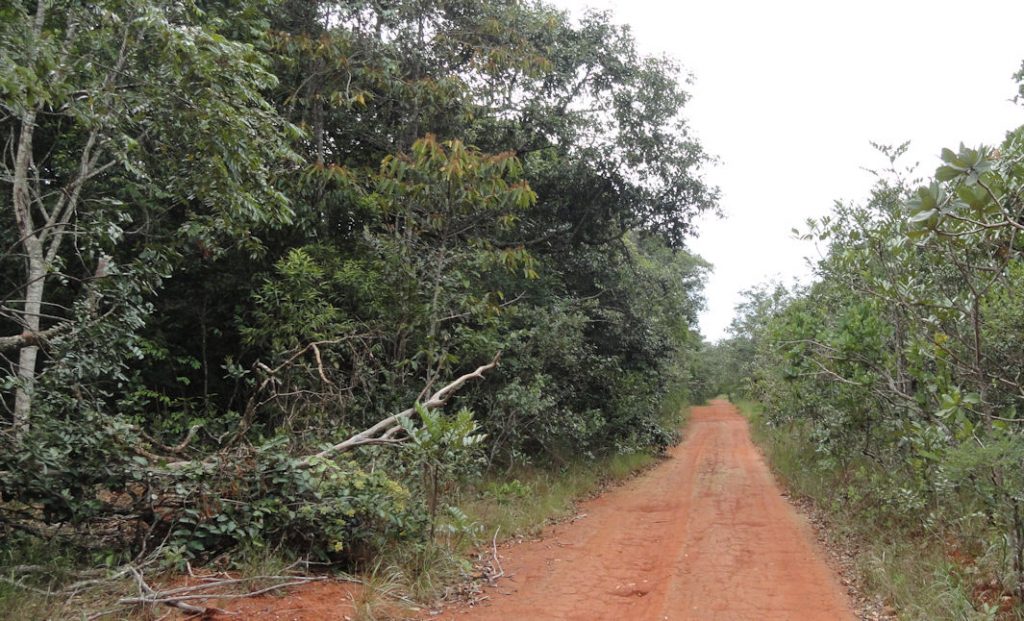 The exercise/recreation part is more straightforward and I will have to do it until I can walk and run again. Brasília is not a good biking city, at least not for my style of biking. As I have written before, it is kind of a 1960s science fiction vision of what the future would be.  People were expected to drive everywhere and be organized by the city.  So you CAN ride a bike or walk, but you are meant to drive to the place where biking or walking was designated. Getting between these designated regions w/o a car is nearly impossible.  Sidewalks end; roads narrow and ramps are made for cars not people.  There is an impressive amount of open space, but not usable space.  On the plus side, the city could be easily improved.  On the downside, some people want to protect the legacy of the original plan. I don't understand why, but they do.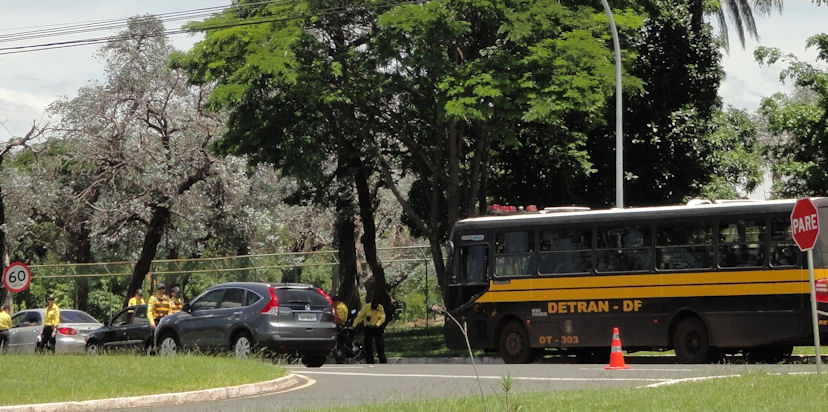 I rode my bike to the Botanical Garden a few days ago and to the City Park yesterday. The bike ride to the Gardens was easier. On this side of the lake the planners had a less pernicious effect. You still have to ride along a busy road, but there is a bike lane. The problem is that there is only one entrance to the Garden and that is on the side farthest from my house, which means I have to ride around five miles around. The Garden also sits on top of a ridge. It is not a very steep hill, but you have to go up for about two miles with no going down or even flattening. Coming back down is not as much fun as you might think because you go too fast and have to fear for merging cars. I like the Botanical Gardens. They are mostly wild and not too crowded. But the ride there is a bit to arduous to make regularly.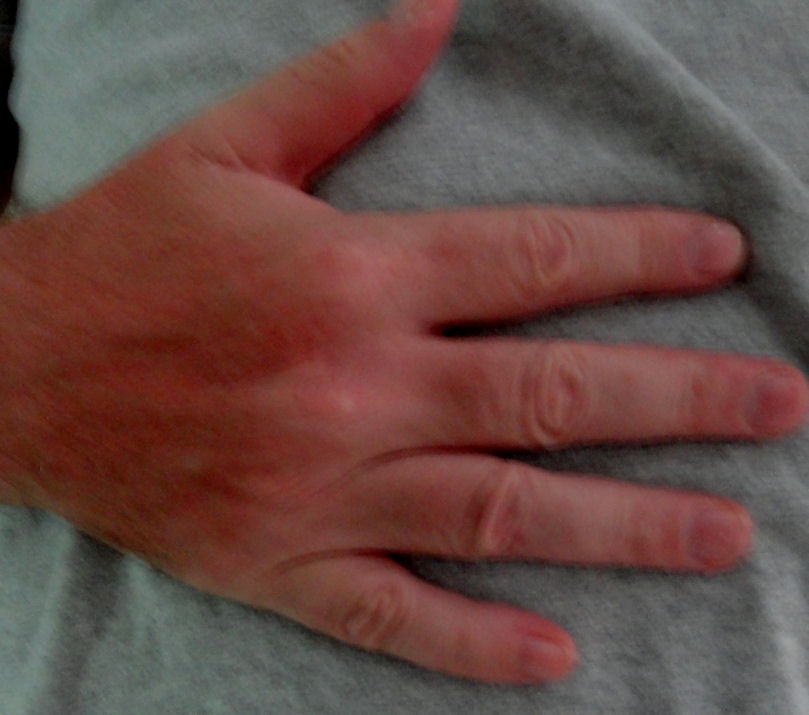 The City Park is nice. It has a long bike/walking trail.  This is one of those places designated by the planners as a place to ride or walk.  The park is pleasant.  I used to run there when I was in Brasília in 1985.  It was less developed then and the trees were smaller. Like the Garden, the problem is getting there. There was not much traffic on the roads because of Carnival, so I was okay, but a bike would not be safe much of the way on an average day.  It is also mostly uphill on the way there.  You climb gradually out of the valley.  It is not very hard but consistently hard. 
As I ride and walk around Brasília, I always think of what could have been and what still might be. This city has a great climate and topography. It is an ideal city place for things like walking, biking, sidewalk cafes etc. They could easily construct a network of bike and walking trails on much of that open land and along some of the streets. A few well-placed stoplights would make it safe to cross the busy streets. They are probably too wide to put up pedestrian bridges. I know all this would deviate from the original plan, but the original plan is outdated. The planners built for conditions and habits that never came to pass and people's preferences are not what they thought.
My bike riding is giving me a strange type of tan. You can see the contrast in the picture above. The top of my hand is brown from the sun, but the fingers stay mostly pink since they face down.
Other pictures: On top are pine trees in the City Park. I remember them being much smaller, but it is very pleasant in their shade. Next is Brasilia from the City Park. Below that is a path in the Botanical Garden and then a "blitz". Brazil has a zero tolerance law now for alcohol. At one of these blocks, the cops stop everyone to check blood levels.