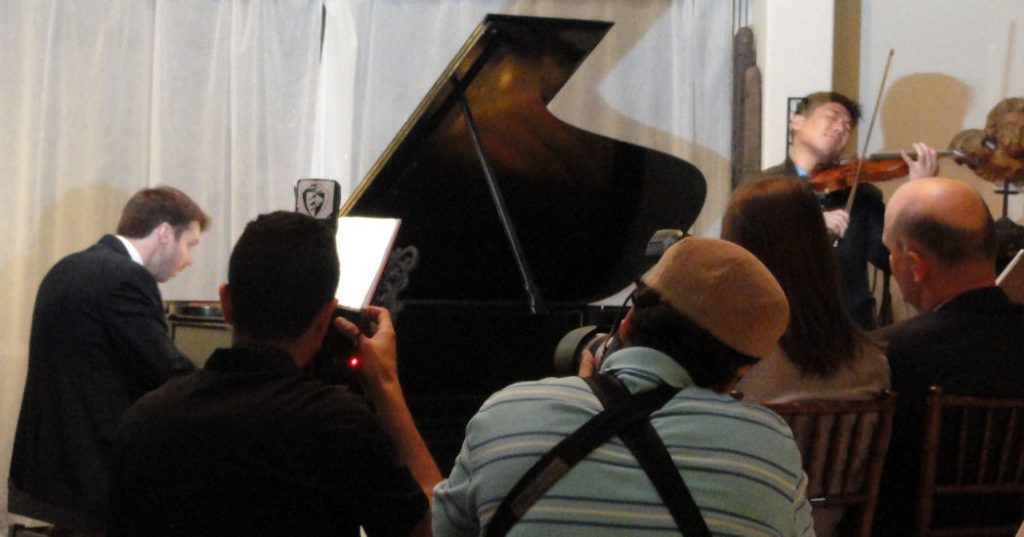 Success in public affairs is not easy to measure. The paths of influence are indirect and effect may remain unknown for a long time and obvious never.  That is why I am faith-based.  I have faith that building contacts between the American people and the Brazilian people will result in sustainable understanding and cooperation. We do this with our support of educational exchanges, especially Science w/o Borders.  But man does not live by science alone.  Cultural ties can be long lasting and enriching to the lives of those touched.   But supporting culture seems a luxury and it is harder to justify.  IMO, the relationships count, whether we make them via science or music or anything else.   
Julliard, with the support of Consulate in São Paulo, has been working with Brazilians for several years through exchanges and contacts. Now Julliard is considering opening a permanent presence in São Paulo, specifically working with a local instruction, Santa Marcelina Cultura that helps underprivileged youth. It is indeed doing good, changing lives for the better, but that is not why we should support this kind of thing with our time and taxpayer money. We are interested in the sustained connections and relationships it creates.
I attended a party last night to support the Julliard connection. The Consulate's time and seed money is now bearing fruit. This party was designed to create relationships of a different but related kind. This was a fundraising to build support among the business community. Our part is mostly done. Our job now is to provide what I would call diplomatic cover. We show up at events which lends our prestige and imprimatur. This still makes a difference. It is very beneficial to us, since we can meet important people, see and be seen. But now the American and Brazilian nations will take up the activities and support. This kind of non-governmental support for the arts is relatively new in Brazil. Certainly there have long been patrons of the arts and other charities, but the spontaneous organization of what amounts to task forces to raise money and commit time is relatively new.
A couple did the party in their home. Two Julliard students dis a short performance. The piano was more than 100 years old. They played beautifully and obviously their love of music had enriched their lives. Also obvious was the strength of the connection between the Americans and Brazilians created by the love of music. This is a lasting and abiding bond.