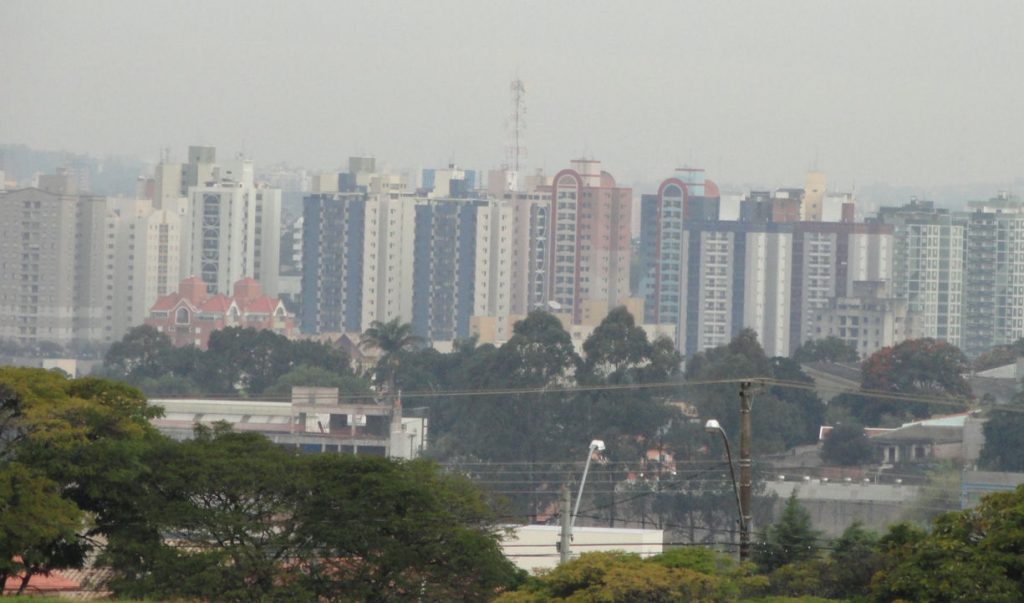 Campinas is a big city that still retains some of the small town feel and traffic patterns. I got there early in the morning, having taken the Azul flight from Brasília that left at 5:56, in time to for the morning rush hour. There was a lot of traffic on the road, but it never stalled. Somebody told me that the traffic would often be worse, but was lighter during the school holiday month. I suppose that is true, but traffic in São Paulo or Rio is heavy even during the off months.
We stayed at the Dan Inn. It was simple but acceptable and not very expensive. Around the downtown you can easily walk. There are lots of restaurants that were not yet open in the morning. Marcos from São Paulo and I stopped at Starbucks. I don't know if Starbucks is a sign of higher civilization or not, especially in town that made its first fortune on coffee growing and trading, but it is familiar. It is exactly the same as Starbucks in the U.S., except most things are in Portuguese. Not everything; they still do not have a small cup of coffee and the small coffee is called a "tall" just like it is in the U.S. I didn't have any small change and when I tried to pay with a "grande" $R 50 bill, the barista asked if I had anything smaller. I told her that didn't have any "tall" bills. She didn't get the joke, which maybe wasn't very good, so I paid with my credit card. This works best in any case.
Our first appointment was at UNICAMP, the university in Campinas. UNICAMP is one of the best universities in Brazil and one of the premier research institutions. It was founded in 1966 and concentrates on the sciences, with especially good results in genomics and nanotech. It is responsible for 15% of the Brazilian research output and more than half its students are at the graduate level. UNICAMP is rated as the second best university in Latin America.
Brazil has a Federal university system and there are private universities. Some Brazilian states have state universities. It is supported by the State of São Paulo, as are USP and UNESP). The State of São Paulo earmarks 2.1958% of the sales taxes it collects for the support of its universities and there are a lot of sales in São Paulo. UNICAMP gets about $1billion in state funds and raises around $350million from private firms. These are mostly in the form of joint research funds.
There is no tuition, but it is really hard to get in. Each year they accept about 3400 students out of 600,000 applicants. The University has approximately 17000 undergraduate and 20000 graduate students. There are nearly 1,800 faculty members, 98% with a Ph.D. The university makes no distinction between in-state and out-of-state applicants, but Brazil doesn't have the kind of tradition of kids going away to college, so most of the students are from São Paulo. Besides the university itself, UNICAMP runs two large hospitals in Campinas, and one in each of the neighboring towns of Sumaré and Hortolândia.
UNICAMP has very few foreign students. The largest number comes from Columbia and there are only 161 of them. Only nine (9) Americans are enrolled as full time students at UNICAMP, although there are some shorter exchange programs and the university has an increasing number of international connections.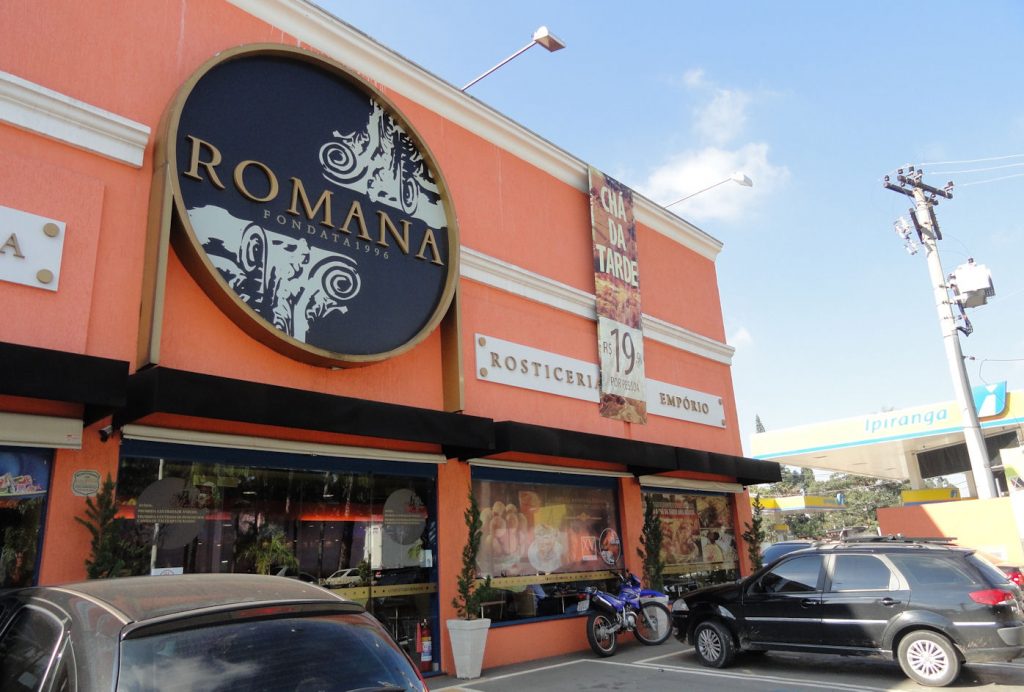 The university is located in a charming area of Campinas called Barão Geraldo. It is a semi-rural place with lots of greenery. I had breakfast at a restaurant/bakery called Romana, pictured above. The whole area reminded me of Italy. It seems to have a high quality of life and it would be a nice place to live.