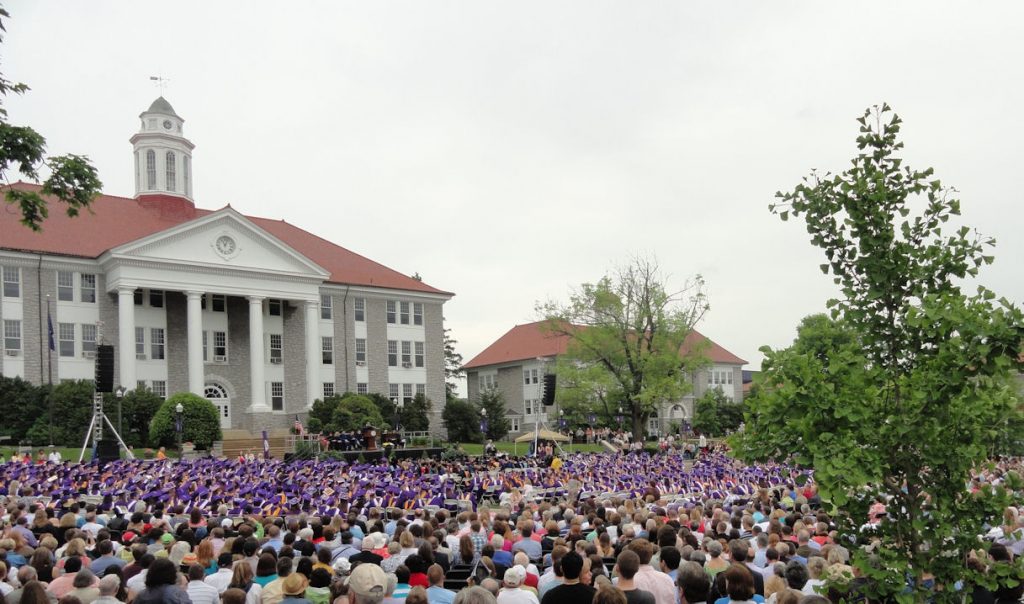 We had rain on and off but it was good to see Alex graduate from college. He worked hard for this and I was glad to get home to see him do it.
Chrissy and Alex above; Mariza and Espen below
Alex followed a pattern that I think will become more and more common. He started in community college in Northern Virginia and then transfered since his grades were good. I think this is a better system. Not only is it less expensive, but it allows the students to earn their way in. Community colleges have open enrollment. The students can get better. The traditional entrance makes them jump a barrier when they are 18 years old. But then they are in. I also think we should probably go in more for distance learning. College has become so expensive. Many of the classes don't really require residence. IMO, some courses would be BETTER as distance learning. Kids could go at their own pace.
I admire Alex. He chose to go to NOVA while still working at Home Depot, studied and finished. He was particularly brave after he was attacked during his first semester at JMU. He never complained or asked for special treatment. He came through. I am really proud of him today.