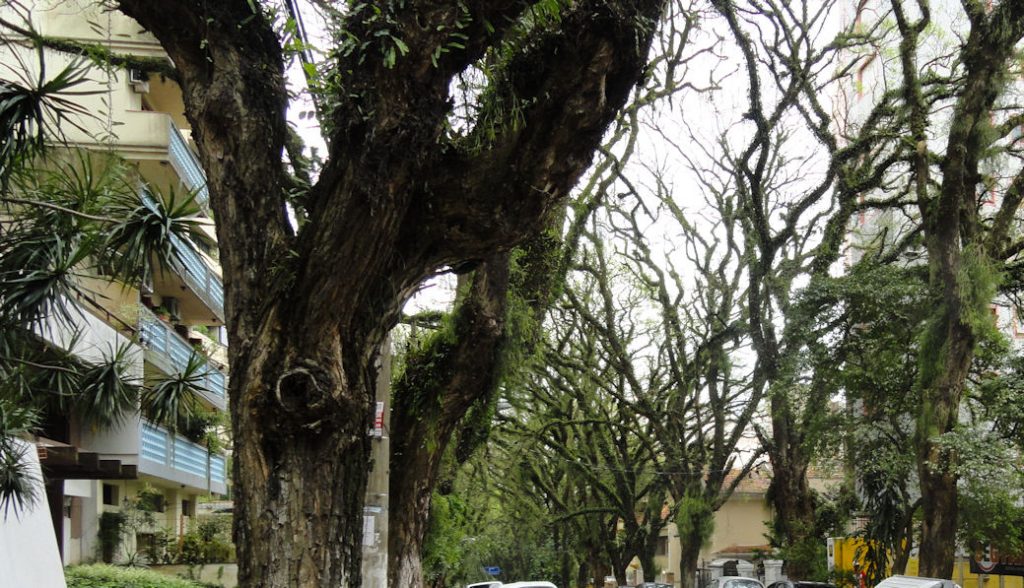 Above and below are jacaranda trees along a street near the hospital Moinhos de Vento in Porto Alegre where Mariza was born. Trees really make the place. In a short time, the flowers will come out. I got here with the nearly bare branches. The long little leaves are from other plants that grow along with the trees. It is still early spring in POA.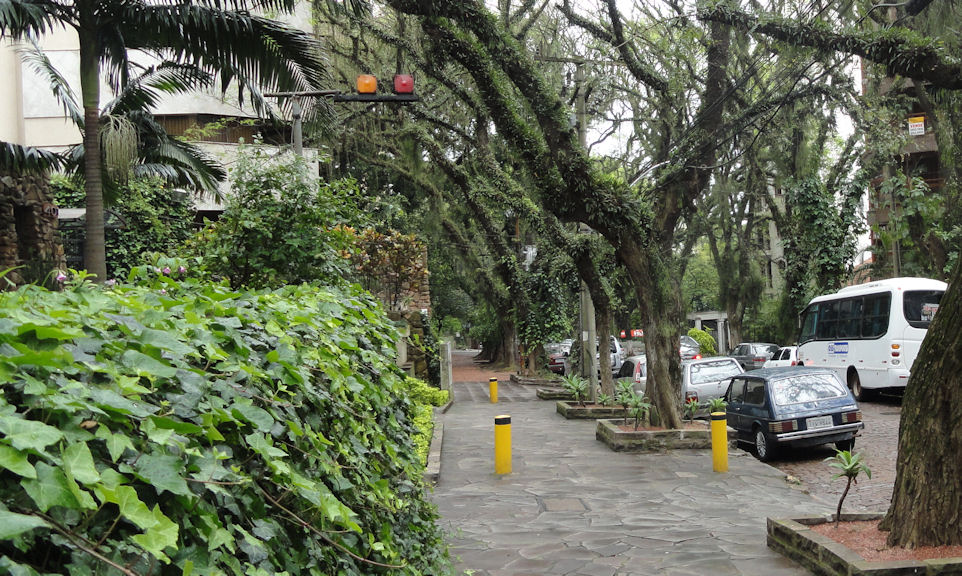 Below is the Hospital Moihnos de Vento where Mariza was born. I took a picture of the old part. There is now a really big complex. Porto Alegre has become a health care center. This hospital started out as the deutsche krankenhaus, when POA was still a German center.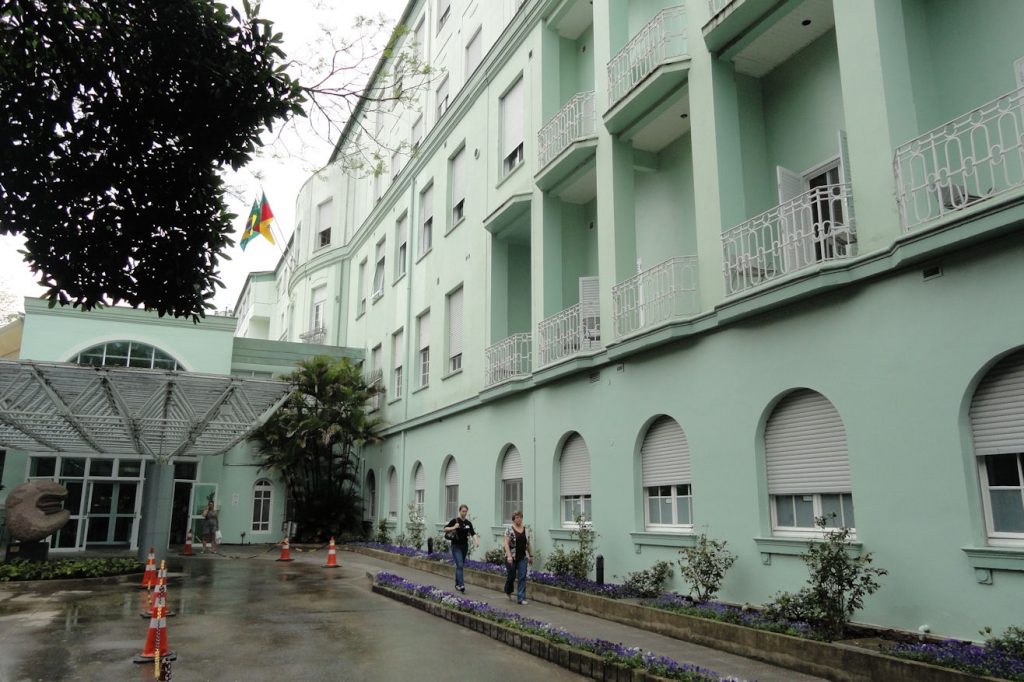 Below is the farmer market and below that is a church. I liked the view but don't know more about it.