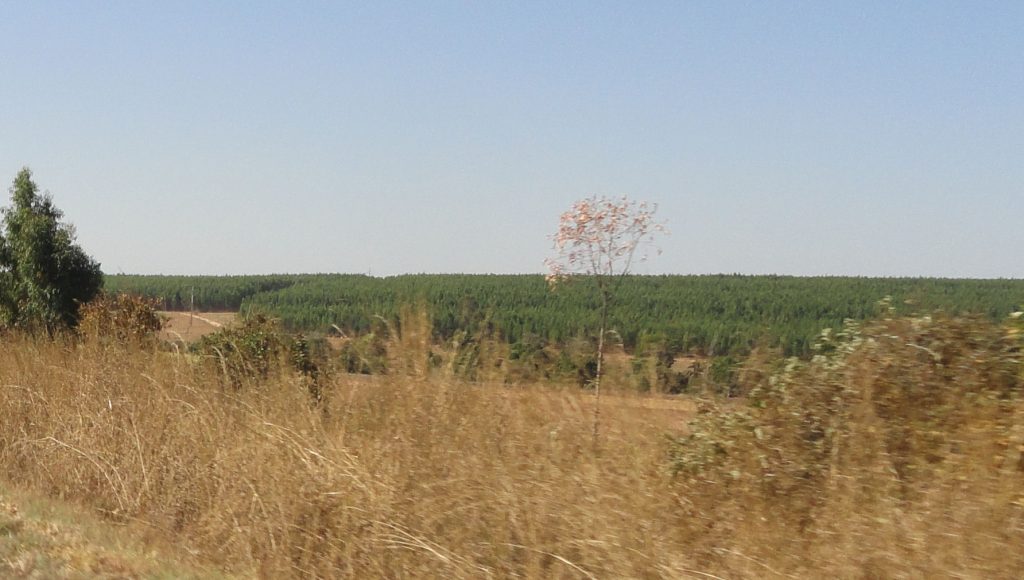 We drove up Goiás 118 to Chapada dos Veadeiros national park. It took about four hours and it was interesting to see the changes in landscapes. Leaving Brasilia you see the typical planalto landscapes. There are plantations of eucalyptus and pine. The pine is on the way out. I saw lots of young eucalyptus plantations, but the pines are all older, usually past prime. This makes me a little sad; I like the pines, but I understand that eucalyptus is just a superb producer of fiber in this climate. Nothing can compete with it, economically or biologically. Eucalyptus plantations are so neat because the eucalyptus tannins inhibit the growth of anything else.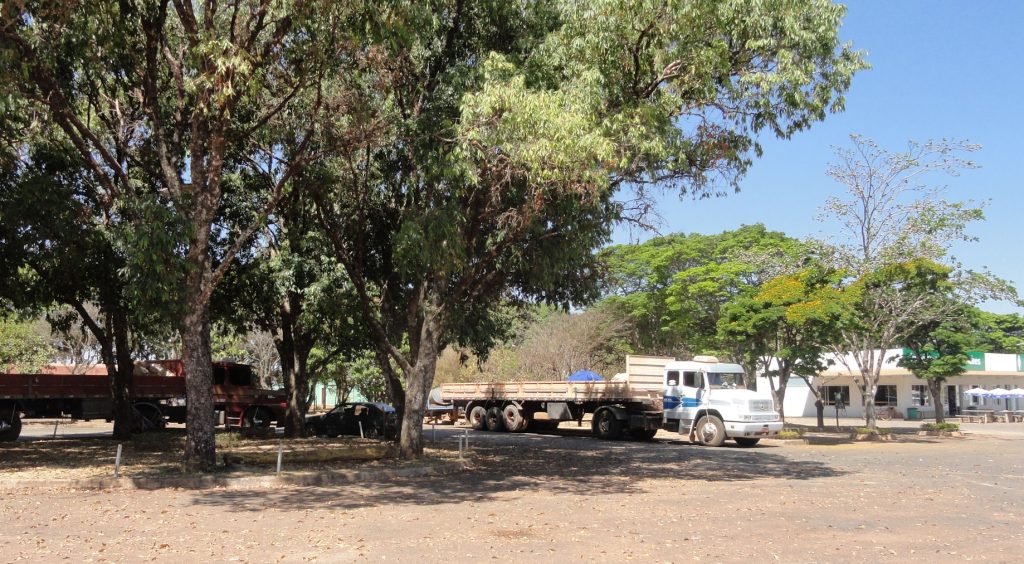 As you get farther in to Goiás, you come up on forty miles of bad road and almost no people. It is surprising how empty this land is still. I drove through Kansas, Oklahoma and the Texas panhandle  a years back. This reminds me of some of those places.  Imperfectly, of course, since Goiás features palm trees and other vegetation not typical of the American plains. American roads are also better and there are more signs of human habitation. I think this has to do as much with settlement patterns as actual population. Brazilians tend to live in concentrations, while Americans spread out on their own farms or in suburbs.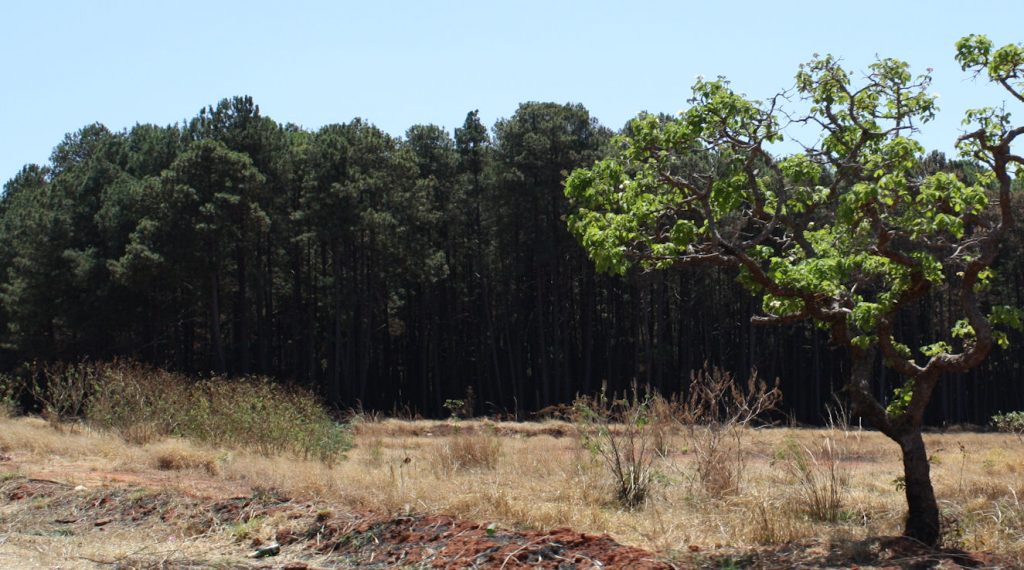 The land changed abruptly and became hillier and greener as we got closer to the chapada. Maybe I should stop making the analogies, since it doesn't really look like any of my familiar landscapes. The cerrado is its own sort of landscape.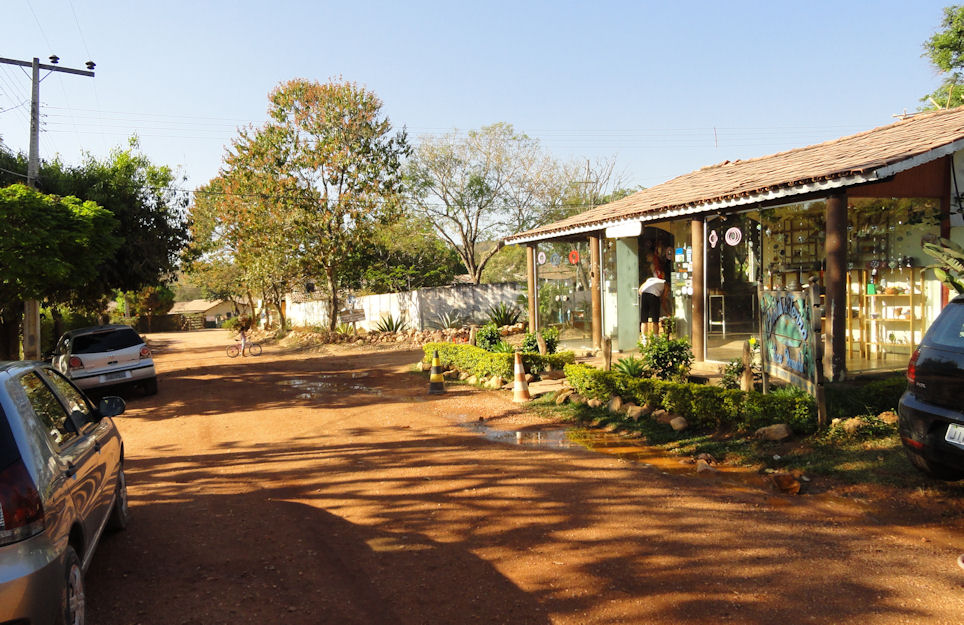 Our destination for the day was São Jorge. It is literally the end of the road, actually PAST the end of the road. You drive down a decent paved road, which end abruptly. Twelve kilometers down the dirt road is São Jorge. I found this really fascinating. It is an active village. People are walking around and there are several pousadas and restaurants of sorts, but no paved streets. I have been here before. I mean, it is like many of the towns at the gates of national parks. In America they have paved streets, but the feeling is the same. People work in the hospitality industry or in outdoor occupations such as guides, forestry workers or rangers. These places also attract alternative lifestyle types. In São Jorge there are shops that sell crystals etc. that are supposed to have some kinds of special powers, kind of like you might find in Sadona. People respond in similar fashion to similar environments.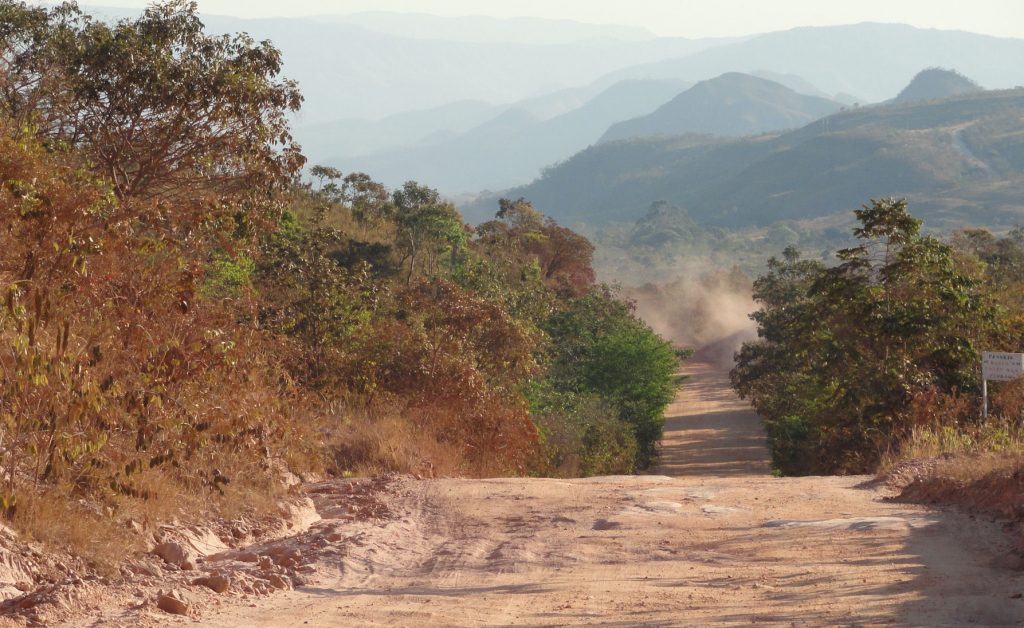 The top picture is another of those eucalyptus plantations. Farther down is a pine plantation. The pines are way too close and should be thinned, but I don't think this forest is being used for forestry. It is decorative. Still, it should be thinned. The picture between is at a gas station on GO118. Below that is a main street in Sao Jorge. The bottom picture is the dirt road that leads to and past Sao Jorge. What looks like smoke is dust. A car was coming but I didn't get a good picture.