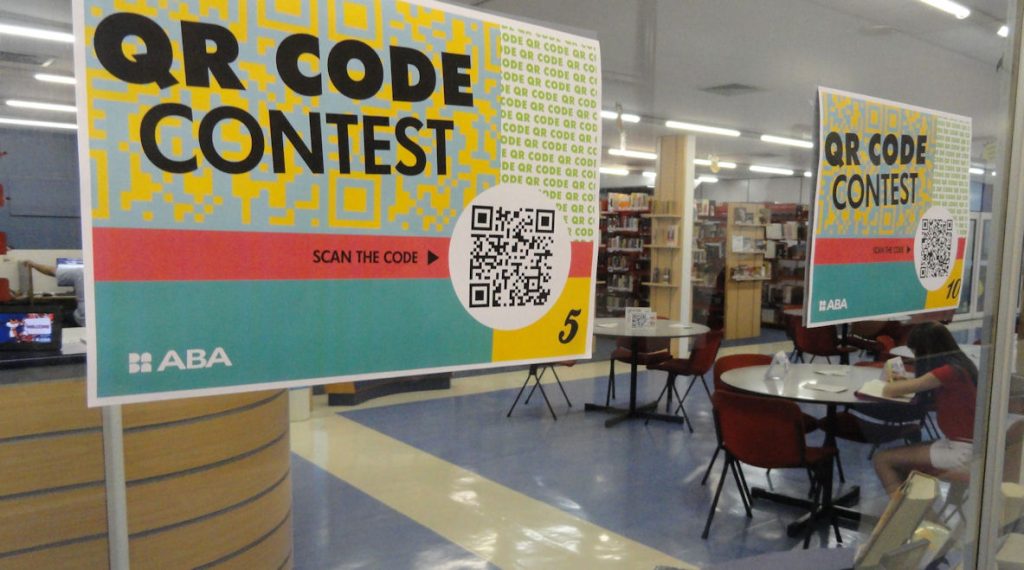 ABA is one of the newest BNCs in Brazil, only twenty-three years old. Executive Director Eduardo Carvalho told me that when the BNC was founded, they looked to their older cousins for advice and modeled their program on ALUMNI in São Paulo. ALUMNI at that time was aimed mostly at adult students, so that is what ABA did too. They soon found, however, that most of the demand was among younger people, teenagers and children. ABA now enrolls around 3500 students; 800 of them are adults. Preteens and teenagers make up the biggest group.
Four American Youth Ambassadors were visiting ABA for their orientation while I was there. This is only the second group of Americans. The Embassy has been sending Brazilian Youth Ambassadors to the U.S. for more than ten years. The program was so successful that everyone agreed that Americans should make the return trip. The Americans arrived last week and have been spread across the country. I will be meeting with some of those who went to Manaus tomorrow. Their goal is to learn about Brazil, learn a little Portuguese and interact with Brazilians.
Eduardo is enamored with technology and wants to use it throughout his program and you can see his interest all over the building. There are well equipped computer rooms and the library has digital access to publications. I noticed notices without much text taped to walls around the building. Eduardo showed me what they were with his I-Phone. They were I-Phone patches that could be read with the device and each of the patches had a clue, in English, for a kind of scavenger hunt. The students were supposed to learn (and play with) the technology while learning English and solving a puzzle. You can see what the posters look like and the ABA library in the top picture. I will put Eduardo in touch with IIP's office of innovative engagement. They make I-Phone apps that I am sure will be a big hit in Recife.
Business is good at ABA, both their own and that of others. A big source of income and connections for ABA comes from the business seminars they sponsor or host at their headquarters. Recife has grown into a business capital. Firms are flocking here for the high tech industrial base, including informatics, nanotech and biotech, as well as because of the growth of the port facilities and heavy construction. The port is expanding to handle bigger shipments of agricultural materials from the interior, expected when a new rail line is completed next year. Petrobras is using Recife as one of its staging areas for the exploitation of oil in the big new discoveries in the Pre-Sal formations off the coast. All this business creates business for ABA. People need to learn English and businesses need places to train their staffs. ABA is ideally positioned for both these things.
ABA is an impressive operation. It is not-for-profit, which means that it is not allowed to distribute money to owners or shareholders, but it is – or would be – a profitable enterprise. It produces enough revenue to cover all its costs and do valuable social services, such as provide scholarships and cultural events. ABA also houses one of our EducationUSA advisers. It is a great and growing partner in a great and growing part of Brazil.
I would be remiss not to mention to efforts of our neighbors to the North. Brazilians often refer to us as North Americans and I suppose that can include Canada. The Canadians have claimed some of the space in ABA with their early childhood program called "Maple Bear." I saw classes of little kids learning English by playing games. Some people joked about "the competition" but I don't see it that way. The kids are learning English, which means that they will come to the American BNC at a higher level. Beyond that, it is great if more people have exposure to better English at an early age. We don't offer anything like Maple Bear, so we should be thankful that our farther north-North Americans have stepped in. I don't think most of the customers care.