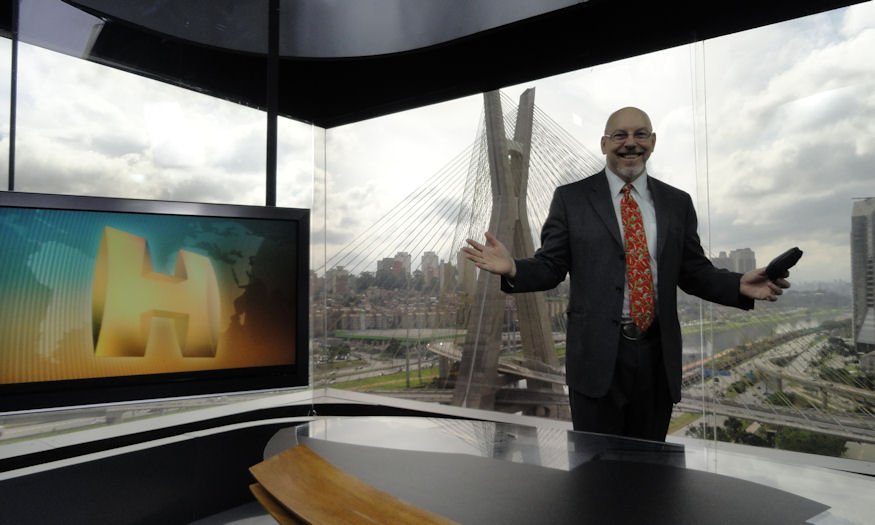 The dominant activity during my four-day visit to São Paulo was sitting in traffic between the many wonderful visits that my colleagues at the Consulate in São Paulo arranged for me. After a while, I started to notice the landmarks and the geography. We really were not going very far, but it was taking a long time because of the traffic, a very long time.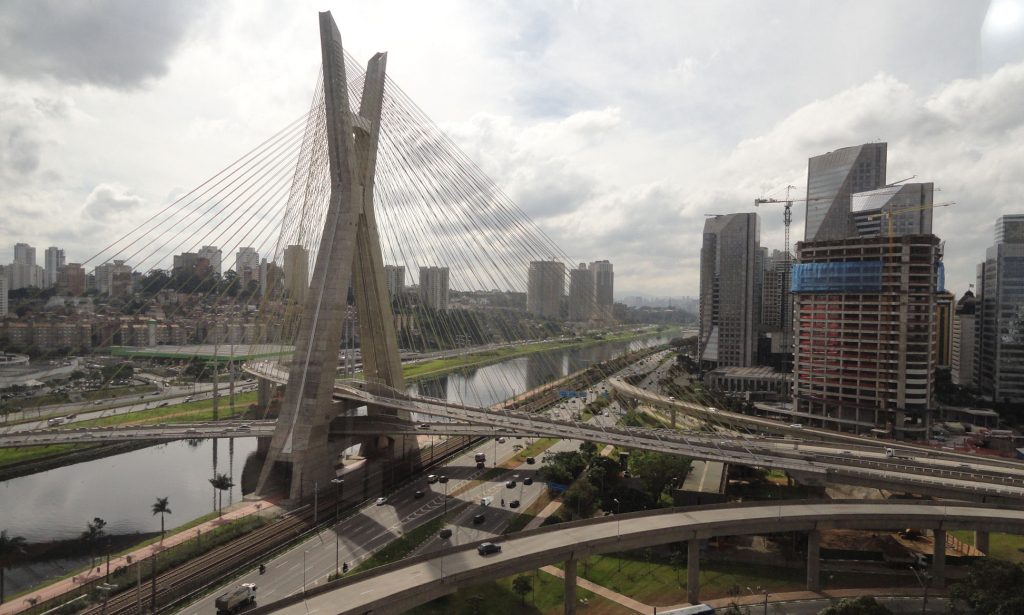 People in São Paulo have adapted to this traffic and the uncertainty it creates about arrivals. Nobody is upset when you arrive late … or early. We don't often associate traffic challenges with early arrival, but that happens too. You build in time with the "expected traffic". It can be worse, but it can also be better. Traffic was lighter than expected on a couple of occasions. My colleagues called ahead, apologized for coming early and asked if we could move our appointment forward. Of course, we also called ahead to explain that we would be late when conditions were different.
The key to success seems to be the mobile phone. It doesn't eliminate uncertainty, but allows all participants a range of estimates. My colleagues call ahead and tell the person on the other end of the line what landmarks we are currently passing. Evidently everybody is so familiar with the landmarks and the expected traffic patterns that they can make an estimate themselves.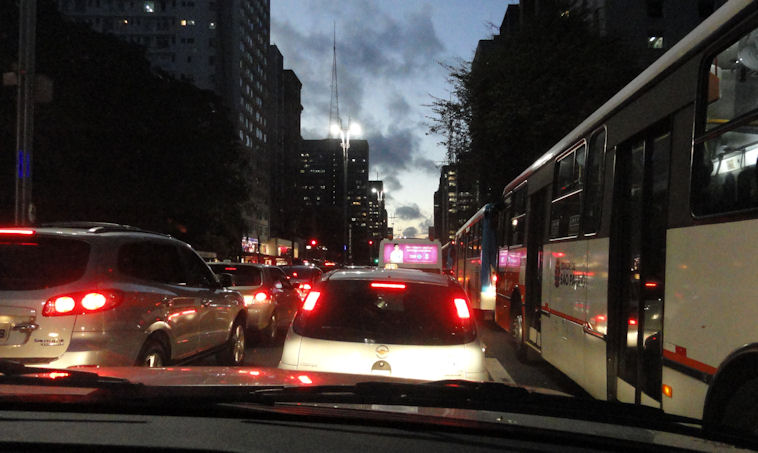 We were lucky to have a Consulate driver, who knew the roads and more importantly the characteristics of the places we were going. A lot of time can be spent getting in and out of building complexes. There are lots of gates and lots of guards. Going down the wrong way can cost time and tension. Our driver was highly skilled at fitting into and through spaces I thought were way too small. Many of the government buildings have parking and garages inside, but they are not obvious parking garages like you might find in the U.S. Instead, you have what looks like a pedestrian entrance with a gate. I would never have thought to turn into a place like this.
I don't know how I could have done business w/o my colleagues and the driver. Actually, I do know. It would not have been nearly as easy. I would have spent even more time in traffic, in taxis and been lost most of the time. I think I might have walked more. Some of the places were not far apart if you went on foot. I prefer to walk, whenever possible, but walking is not always a safe activity. Although the crime rate in São Paulo has dropped, it is still high. More urgently is the difficulty of crossing some of the streets, because of all that traffic we talked about earlier.
When the traffic slows or stops, people literally run between the cars to cross street. One of my colleagues advised me NOT to cross at the walk signal, which he said was more dangerous than waiting for the cars to stop and dashing between them. It reminds me of that old video game "frogger". The cars are a hazard, but at least you can get a fair idea about their movements. The more immediate menace, IMO, comes from motorcycles. These things race between and among the cars as they wait in traffic. When I say "race" that is what I mean. They are not edging down the road. They are going at high speed, creating a danger to themselves, cars and pedestrians. Some of the motorcycles have altered handlebars to make them narrower. This allows them to fit through even narrower spaces, but also reduces leverage & makes them harder to steer. Neither thing is good. Brazilians authorities have moved to make such alterations illegal, w/o significant results, in my observation.
I don't see a way out for São Paulo. It is just too big. At some point any system becomes too big to properly manage. People have adapted in many ways, as I mentioned above with things like flexible schedules. São Paulo offers many benefits that – so far – outweigh the costs for most residents. I talked to many people who cannot imagine living anywhere except São Paulo. They are a lot like inveterate New Yorkers in that respect. The things you can do in São Paulo are almost limitless – IF you can get to them. You might be better off locating elsewhere and dipping into São Paulo when you need something. A commute via air from Brasilia is shorter than a drive from one end of São Paulo to the other. I am not the only one to figure this out. I hear that businesses are locating outside the city if they can. The problem is that they have to go a long way before they are out of the city. I have decided that São Paulo is a great place to visit, but I wouldn't want to live here. Having a hotel near restaurants and meeting is great. I could walk to some places. Most people don't have that luxury and I would not have it if I lived in São Paulo permanently. I can stand being entombed in traffic sometimes, but every day would be more than I could tolerate.
My pictures are from the TV Globo affiliate in Sao Paulo. The bridge is one of the landmarks of the local area. It is a nice bridge that doesn't carry much traffic. If you live on the road serviced by it, you are lucky. The river you see has a very distinct smell. You are lucky to have only the photo.