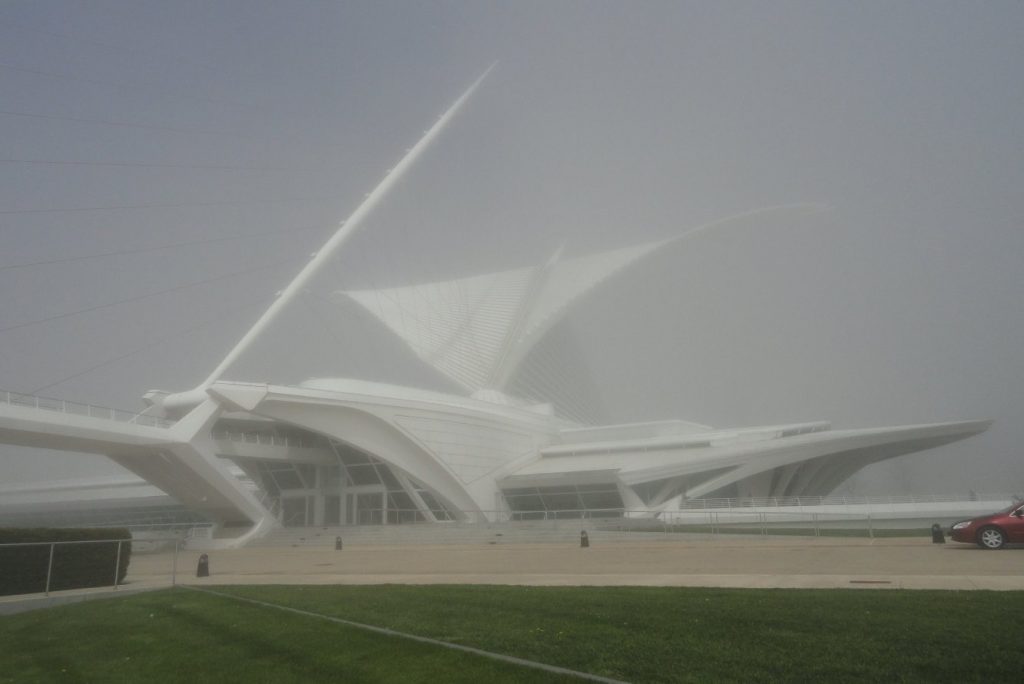 The Milwaukee Art Museum building is itself a work of art, perched on a wonderful location up against Lake Michigan.  Chrissy & I saw it shrouded in the lake mists.   I am sure that the designers anticipated such meteorological events as part of the presentation.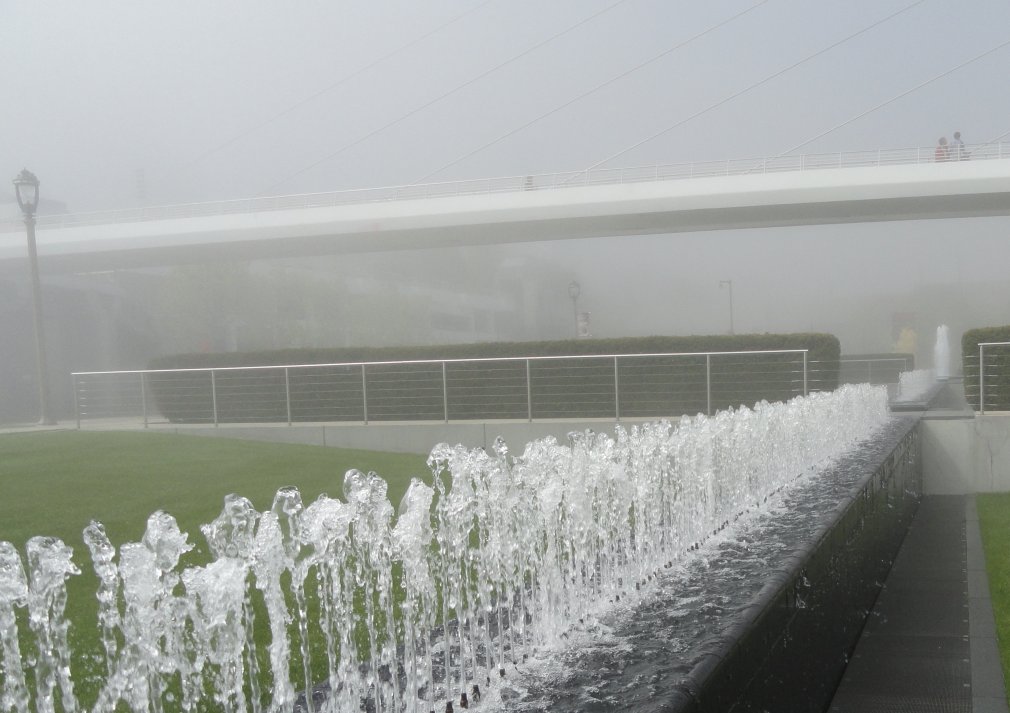 How much does art belong to the artist? This is a difficult question. IMO, we revere artists too much. Artists express themselves through their art. But it only becomes meaningful when interpreted by other people. I don't really think very much of individual expression. Art is a social activity. Below is a good example. It is the infinity room. The artist evidently thought it represented outer space. Do you think it does? And I think that Chrissy standing there greatly improves the artist's vision. It is a human showing wonder at the otherwise soul-less light show. So the art was not complete until we stepped into it. And it will not be complete until others do too.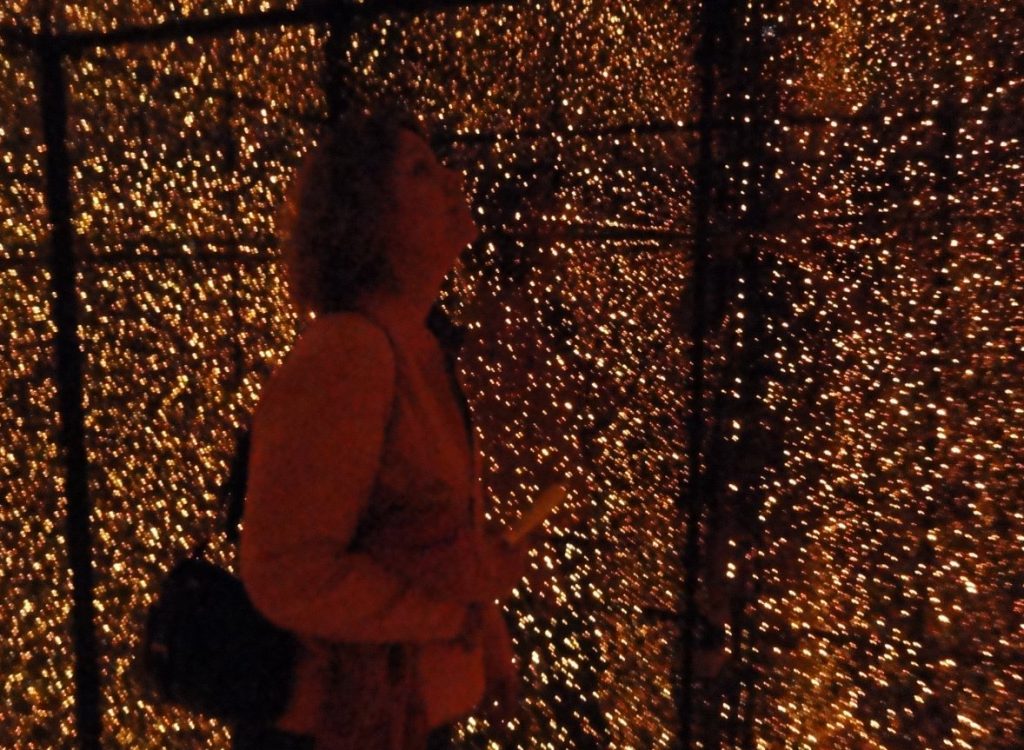 I wrote a couple of posts on this general subject here & here and won't repeat it here.  I guess the general idea is that art is like a general idea.  You put it out there and other people add to it, change it and maybe perfect it. Below is the infinity room again with my feet improving the art.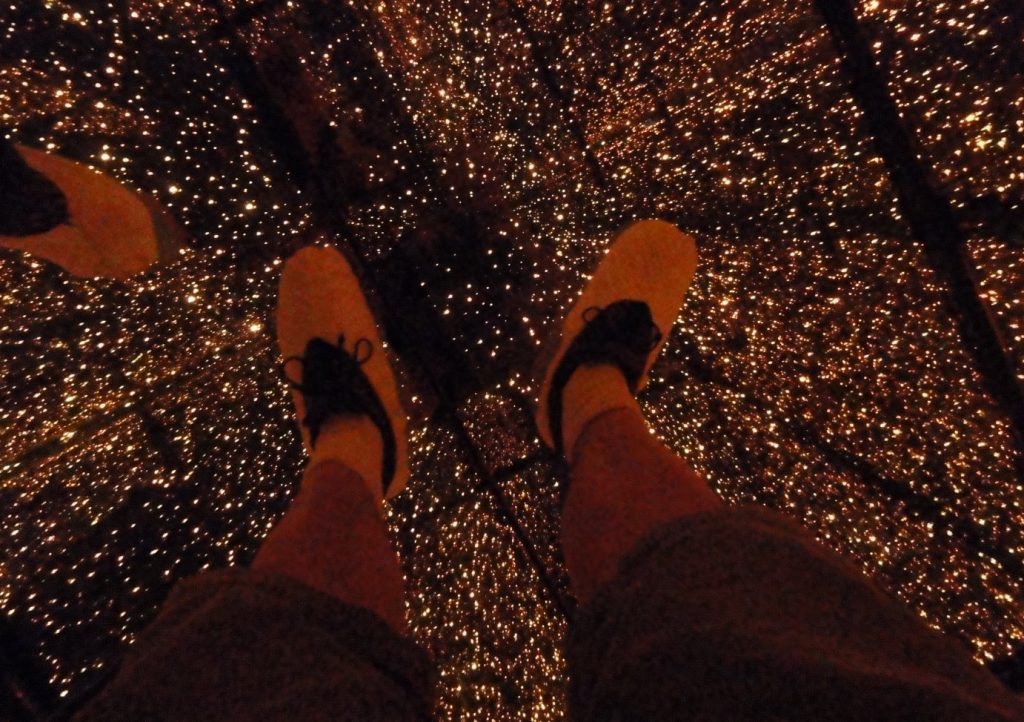 I think it was a good thing when artists had patron who could help call the shots. A lot of great art resulted from the tensions between the creator and his patron. When artists are left to their own, they too often drift into a kind of self-indulgence. Art usually improves when it ages because it gets modified or reinterpreted. Most art is incomplete when the artist gets done with his part. Below is a "sunburst" sculpture. It is made our of girders. It is interesting, but the city paid too much for it, since any competent steelworkers could make the same thing. In fact, when the city bought the thing, I recall that some old guy on the South Side made his own smaller version out of scrap steel. Some art is like the "Emperor's New Clothes".