The Schmeeckle Reserve was not here when I went to school at UWSP, but I used to spend a lot of time up here. My friends and I would camp out in this wet woods north of campus. Of course, camp out usually just meant drink beer and sleep outside. Back in those days, the trails were not very good. We had to trudge in through the water and muck. Today there are nice trails and boardwalks over the bogs and marshes. They also made a nice lake and restored the prairies and wetlands.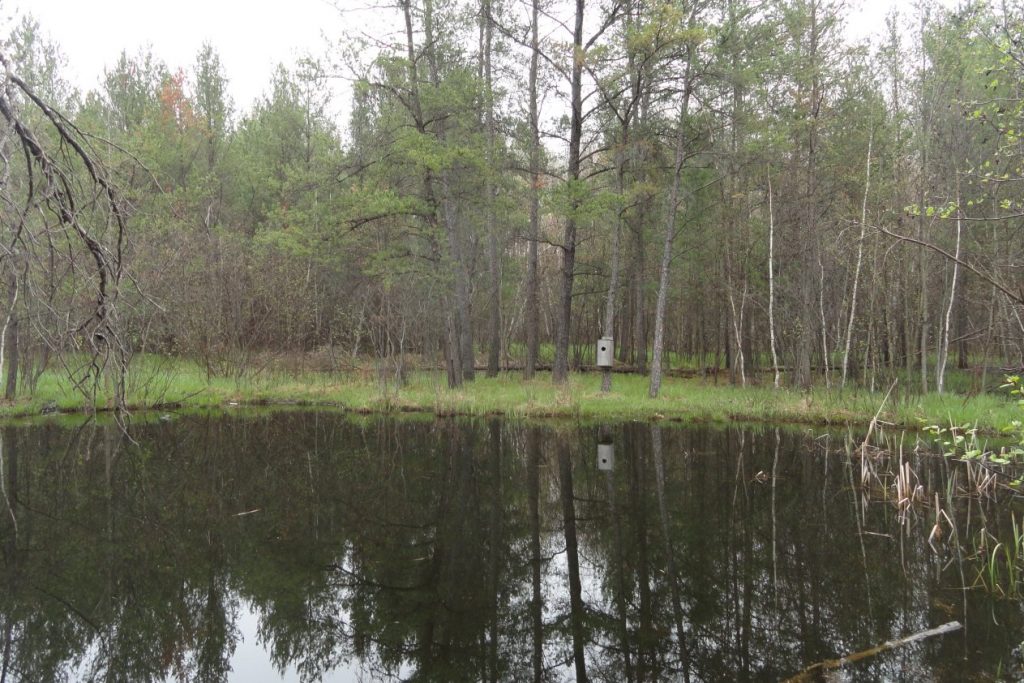 I don't remember very much about the events leading up to the establishment of the reserve, but I recall that we (my friends and I) were against it. We thought it was some kind of corporate land grab, since Sentry Insurance was getting a road through the woods to their headquarters. We were stupid kids and we understood pretty much nothing. I actually understood less than nothing, since I was working on wrong understanding. Student leaders told me it was a corporate greed and I believed them w/o knowing what it meant.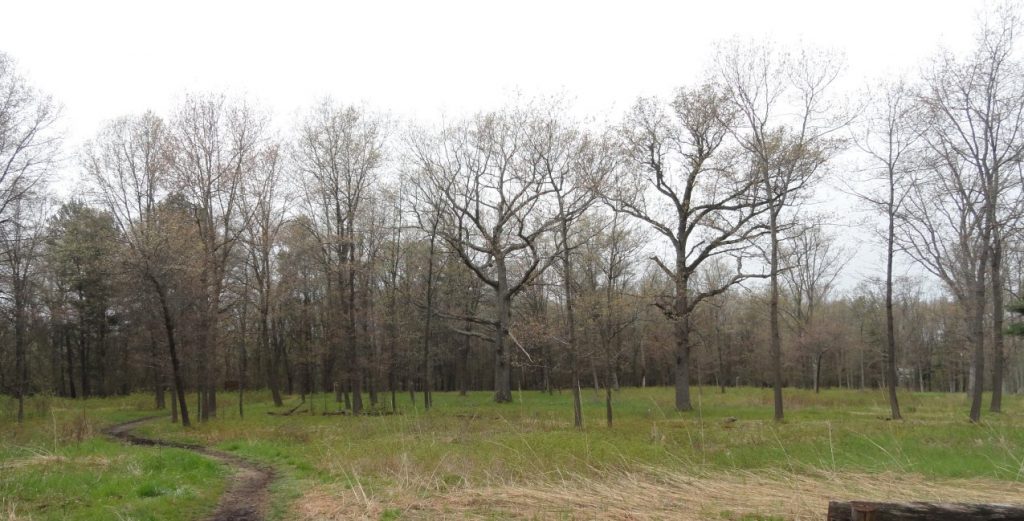 What the university officials and corporate sponsors did was to take 280 acres of failed and abandoned farm fields and made it into a restored wildlife area, a place that can sustainably regulate water flow and provide beauty and recreation for students and visitors alike. In addition, they improved the road, which was really dangerous for students walking or on bikes. It was a win for all around.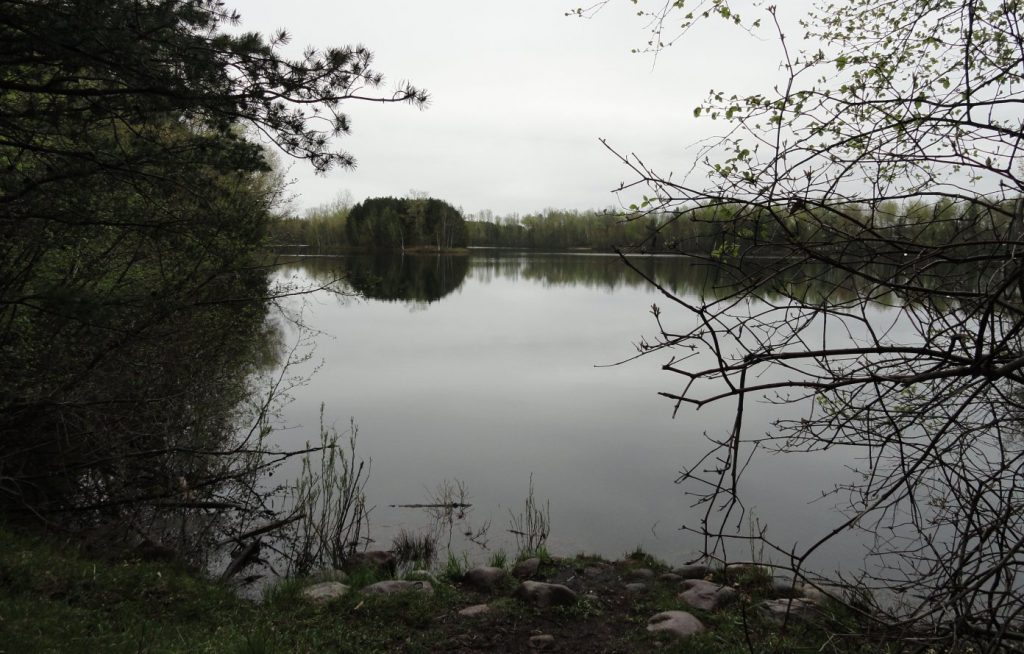 We drove from Stephens Point to Madison along US 51. It is a lot easier drive now than it used to be. I enjoyed going to school in both Madison and UWSP. Madison has a very beautiful campus and there was a lot to do, academically and socially. I get mixed up now. When I think of coming to Madison for graduate school in Madison, I don't think of myself; I think of Alex, who is now studying history as I was. It was a magical time for me and I hope he is enjoying the same thrill from finding things out.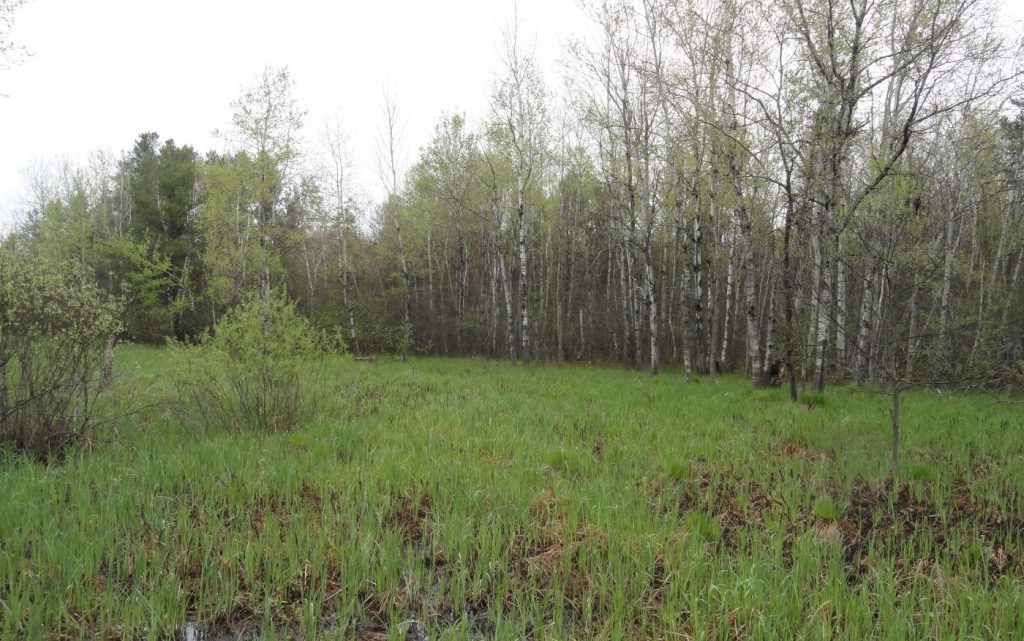 The pictures: I have a bunch below that I will comment on separately. As you can see in the photos, spring comes more slowly to Central Wisconsin. In Virginia, it is already summer. The pictures show the Schmeeckle Reserve. There are lots of deer and other wildlife and lots of wetland. The bigger trees are oaks in the middle picture. The lower picture is mostly aspen.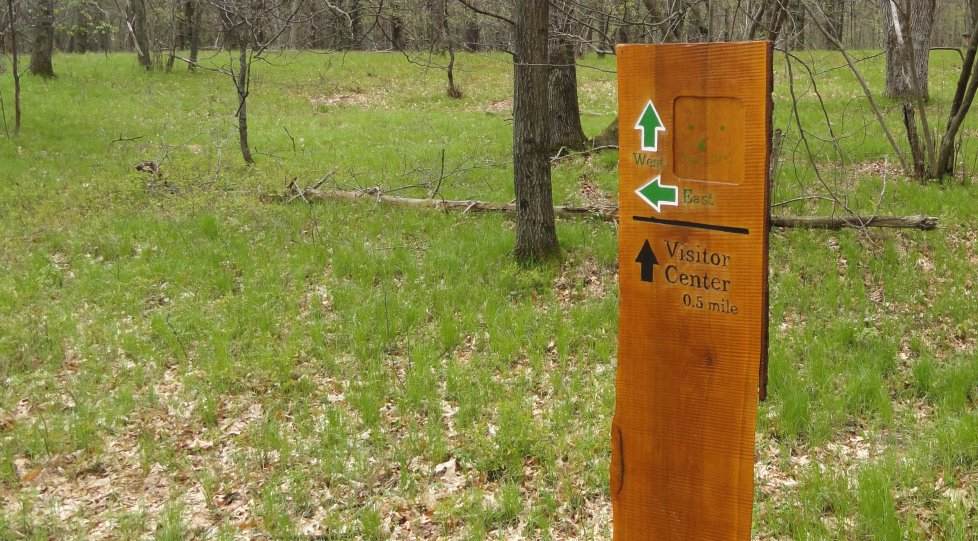 Above is a geographic anomaly. Look closely. The top arrow purports to point west and the bottom one east. I always thought that east and west were opposites, but maybe not in the reserve. In fairness, there used to be some kind of sign next to the arrows. Maybe that explained. Below is the Wisconsin State Capitol from Bascom Hill at UW.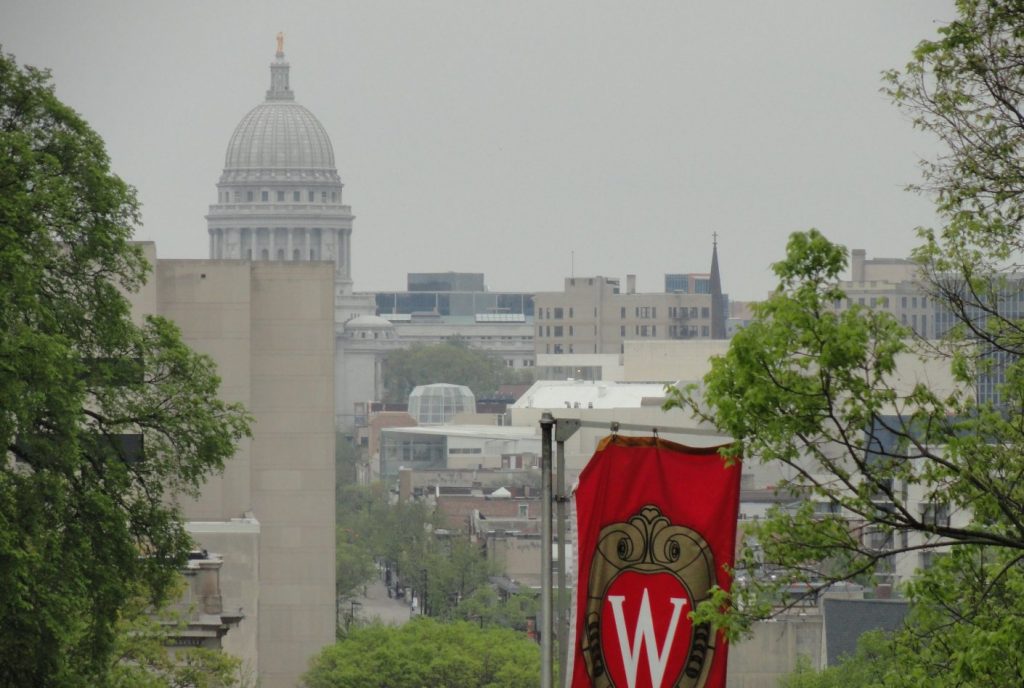 Below show the lake shore in back of the UW student union. In the middle distance is the Red Gym. It used to be the armory. When I went to UW, there was a small pool and a kind of dumpy gym. I used to go there in between studying. The library was across the street. The workouts woke me up.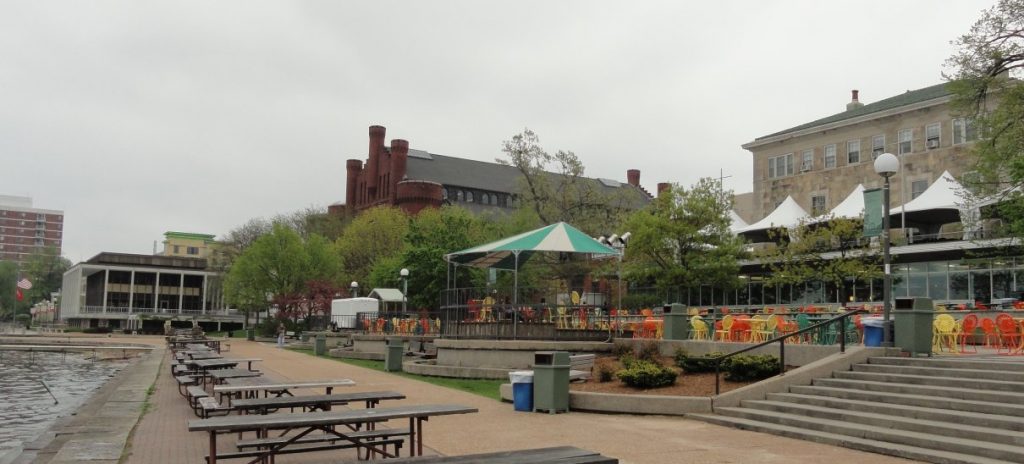 Below is the new business school at UW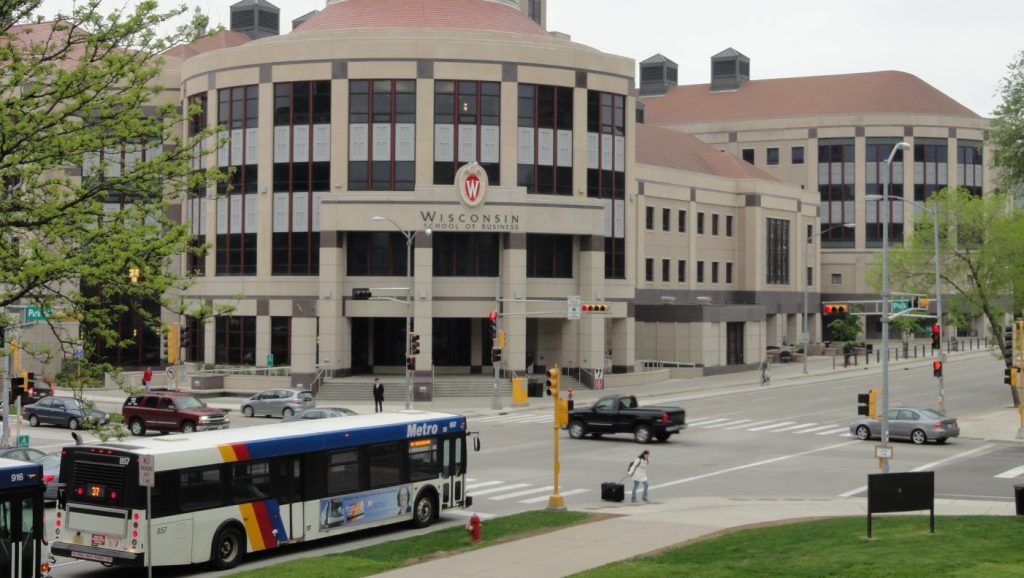 Below is my old running trail. It goes out to the point of a peninsula in Lake Mendota. I used to be able to run out there and back in less than 40 minutes. I cannot do that now. It is a wonderful running trail. It goes through a variety of landscapes; lots of students use it, but not too many; and the surface is good for running.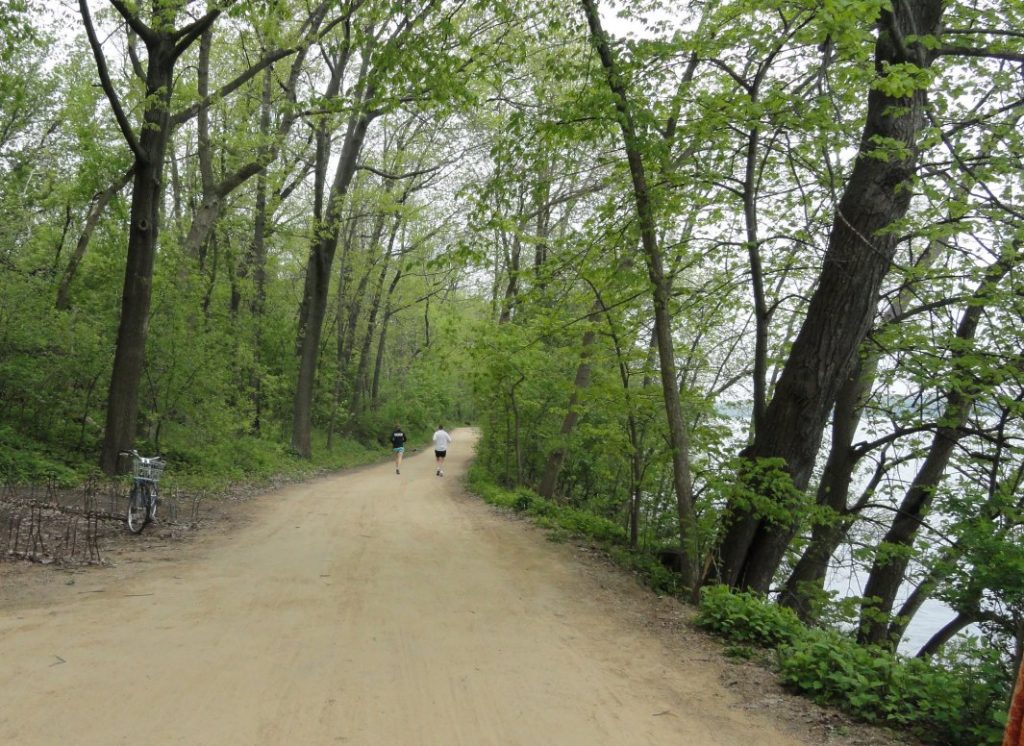 Below are UW dorms along the running trail mentioned above.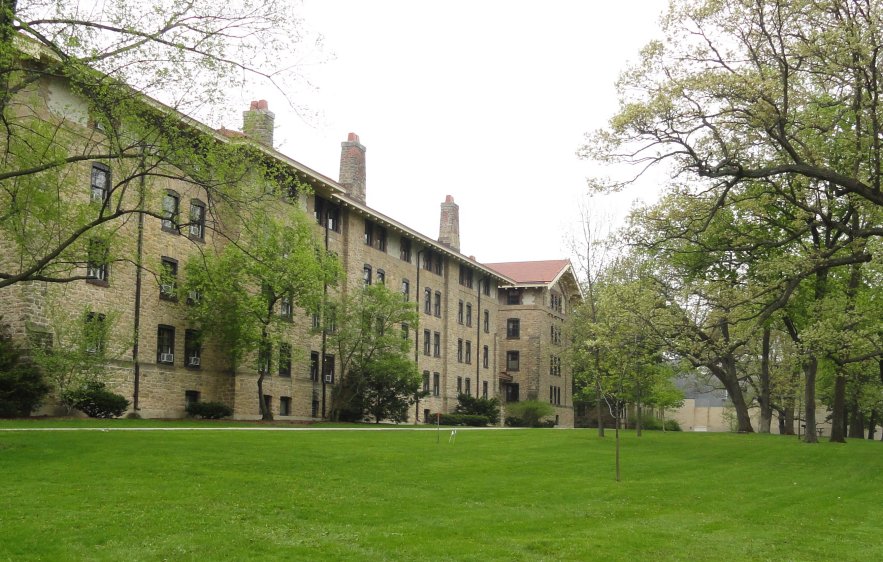 Below is a plaque – you shall know the truth and the truth shall make you free. Sometimes people downplay such things and call them corny. But I passed this thing most days and it make an impression on me.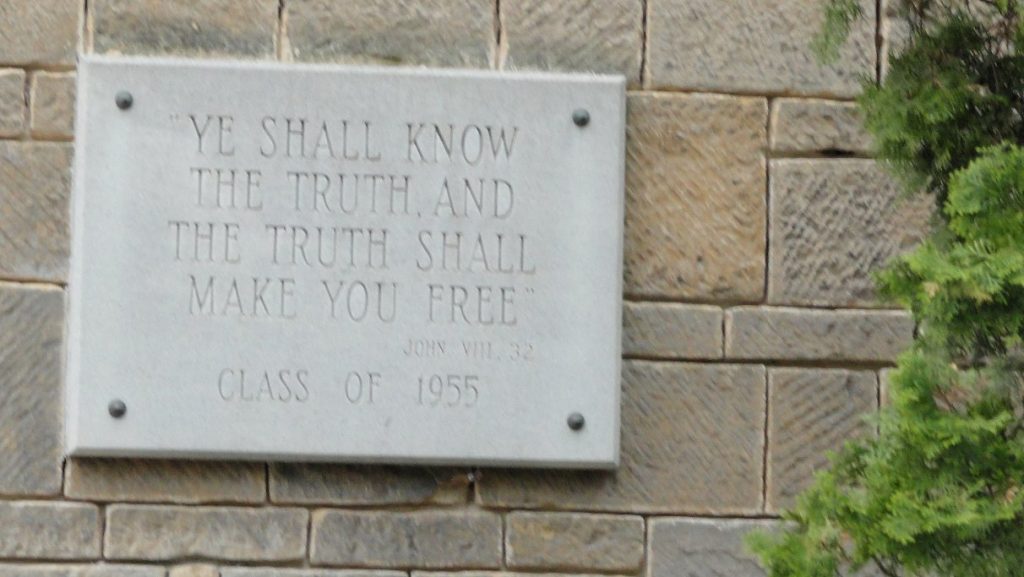 Below used to be a McDonald's where I worked during my first year a Madison. Now it is a post office. At McDonald's, I mostly did the counter staff. We used to have to remember the orders and do the math in our heads. Now machines do the counting and the remembering. One of the techniques was to start the shake machine, grab the fries and then pick up the shake on the way back. I was quick. But I quit after 9 months because they refused to give me a 5 cent raise. The manager said that he didn't like my carefree attitude toward the products. When I complained that I was a fast and good worker, he told me that if I didn't like it, I could quit. So I did. He was surprised and – incongruously – accused me of leaving him w/o warning. I actually had another job, delivering mail at the history department. Working two jobs that added up to around 40 hours and doing full time grad work was killing me, so I was happy to have a reason to get rid of one of them. I missed the free lunch I used to get and I did not get that much more effective. When I had an extra 20 hours a week, I found that I often just wasted more time.