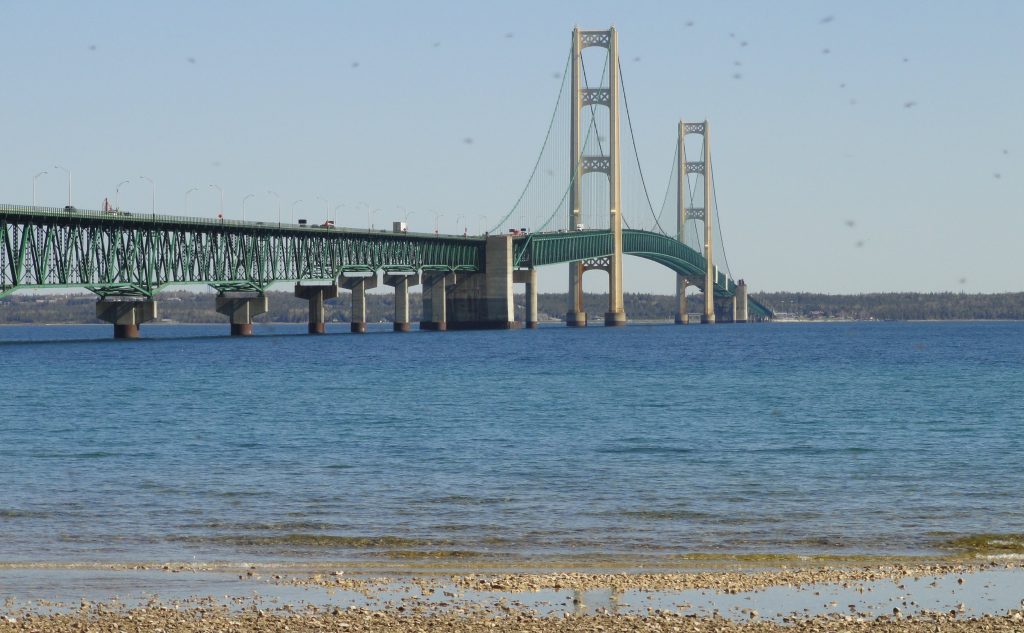 The Mackinac Bridge was the world's longest suspension bridge until a couple of years ago. Now it is #3, behind one in Sweden and one in Japan. But Mackinac hung onto the title for almost fifty years, which is a good run. The bridge connects the lower and the upper peninsulas of Michigan and spans the straights where Lake Michigan meets Lake Huron. The picture above shows the bridge; below is the lighthouse that used to protect shipping. It looks like my camera lens is dirty, but that is not where those spots come from. There were millions of little bugs all over the place. A woman at a local restaurant assured me that they are only a problem for a little while during spring. But they made life very uncomfortable.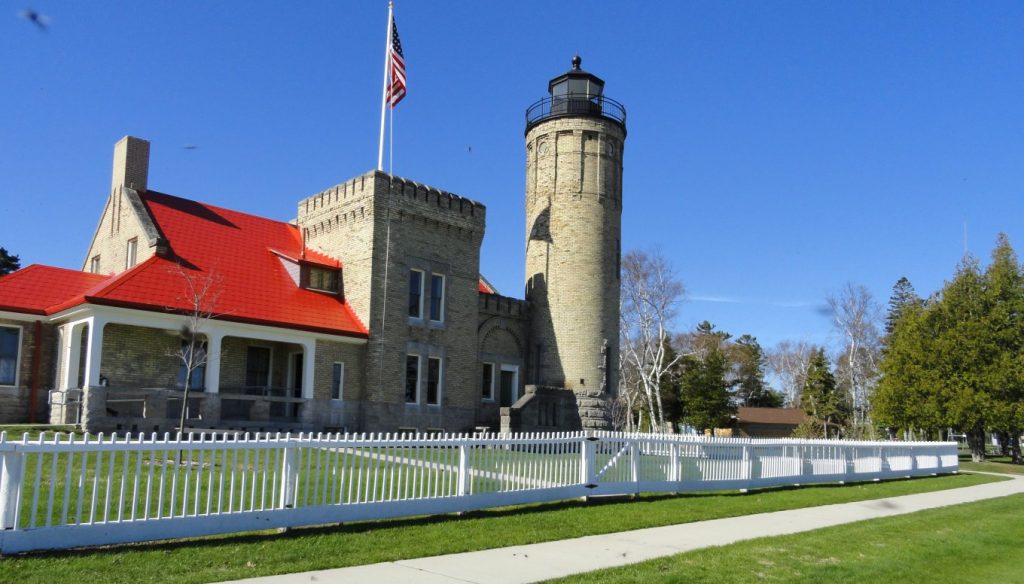 You can tell how cold it gets around here by the vegetation. First of all, you find natural spruces. This means it gets cold. But the other tip-off is the lateness of the season. As you see in the pictures, most of the deciduous trees have not yet fully leafed out by the middle of May. Wet forests, with tamaracks, white spruce & white cedar, occupy on the lower places; hardwoods and white pine grow where it is a bit higher.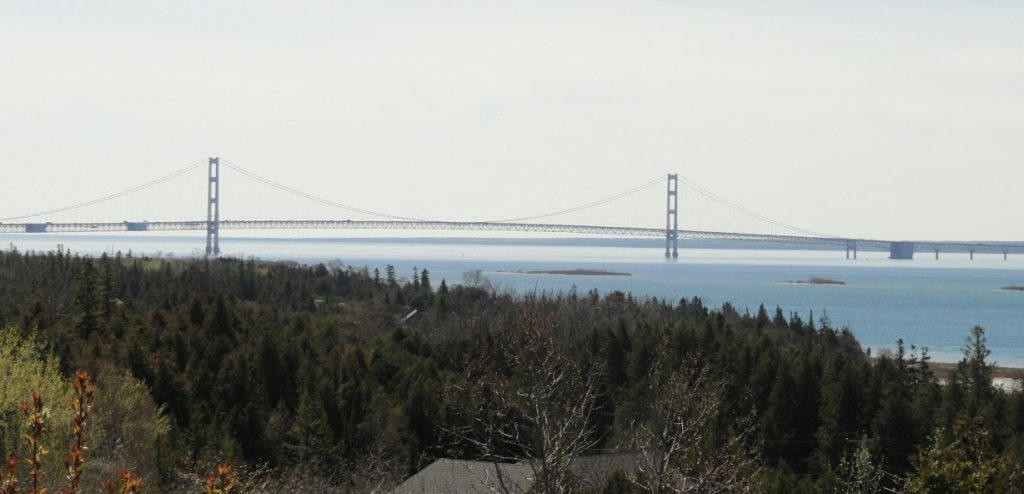 We got phenomenal mileage – a little more than 52 miles per gallon for more than 150 miles. Never before have I got such good mileage over any significant distance. Conditions were perfect. We could drive comfortably w/o air conditioning as we followed U.S. Highway 2 along the north shore of Lake Michigan. The road was smooth and flat with almost no traffic, so I kept it at 56 MPH, which I think is optimal from the Civic Hybrid. It was a pleasure to drive, which is not something you get to experience every day.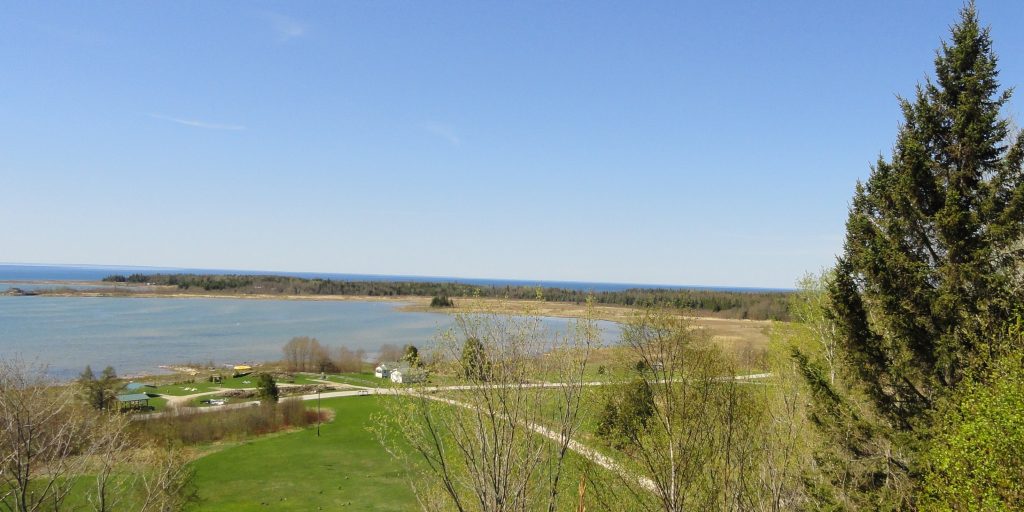 The UP is very beautiful and it seems familiar. When I was in college, I had lots of friends from the Michigan-Wisconsin border and I spent a fair amount of time in these mixed forests. I was also primed for it by my mother reading me the "Song of Hiawatha" when I was a little boy. It was set in forests like this.
"By the shores of Gitche Gumee, By the shining Big-Sea-Water, Stood the wigwam of Nokomis, Daughter of the Moon, Nokomis. Dark behind it rose the forest, Rose the black and gloomy pine-trees, Rose the firs with cones upon them; Bright before it beat the water, Beat the clear and sunny water, Beat the shining Big-Sea-Water."
Gitche Gumee is actually Lake Superior, not Michigan, but Longfellow could have been talking about the north shore of Lake Michigan. And the Big-Sea-Water was shining today.