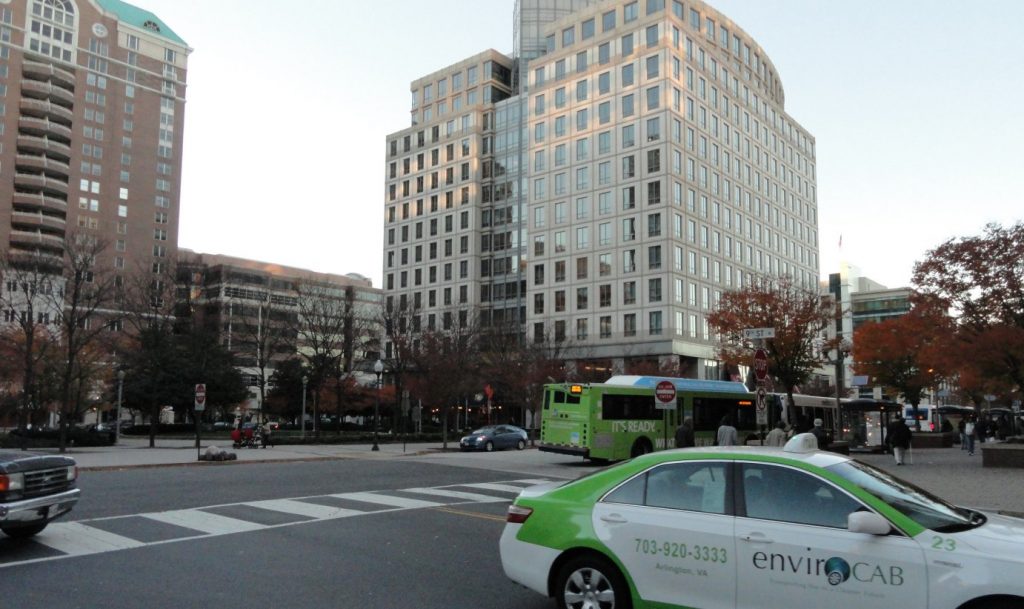 I have been getting off the Metro at Ballston and walking from there to FSI. Ballston is part of the suburb of Arlington, but it is much more urban than many areas called cities, with a greater concentration of tall buildings than in a place like downtown Milwaukee, for example. Many of the Ballston buildings are residential, with retail and offices below.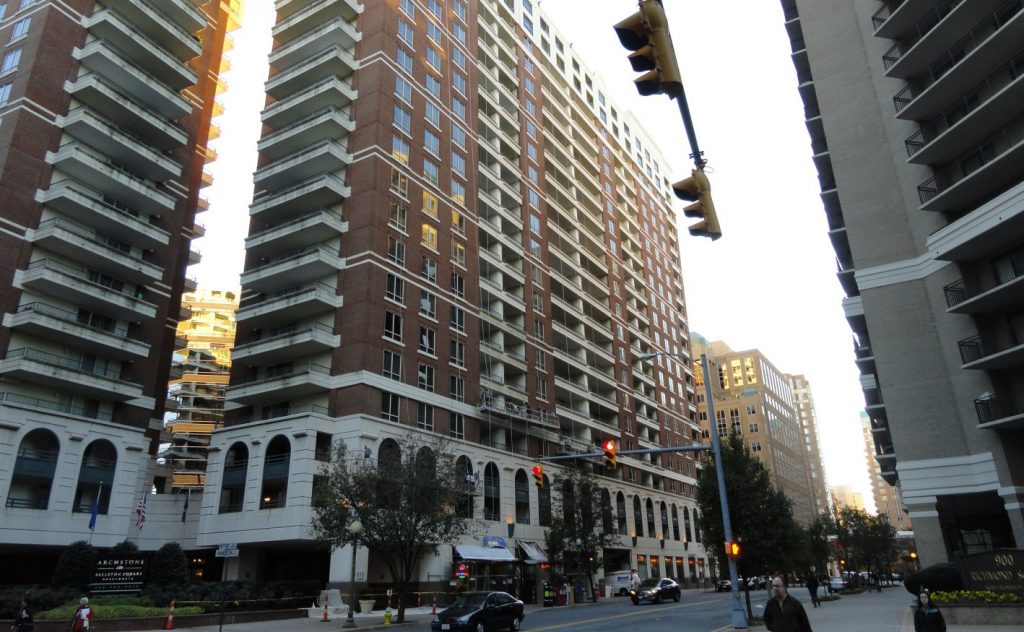 Arlington has a good "transit oriented" development, with dense concentrations near the metro stops at Roslyn, Court House, Clarendon, Virginia Square and Ballston. Ballston is the tail. When you get into Fairfax, there is a lot less development around the stations in Falls Church or Vienna. Our own metro stop at Dunn Loring is supposed to be among the more developed ones in Fairfax. I doubt it will ever get as dense as Ballston, but some construction has begun on our "Merrifield Town Center" or "Mosaic" project. The recent downturn slowed it down a bit.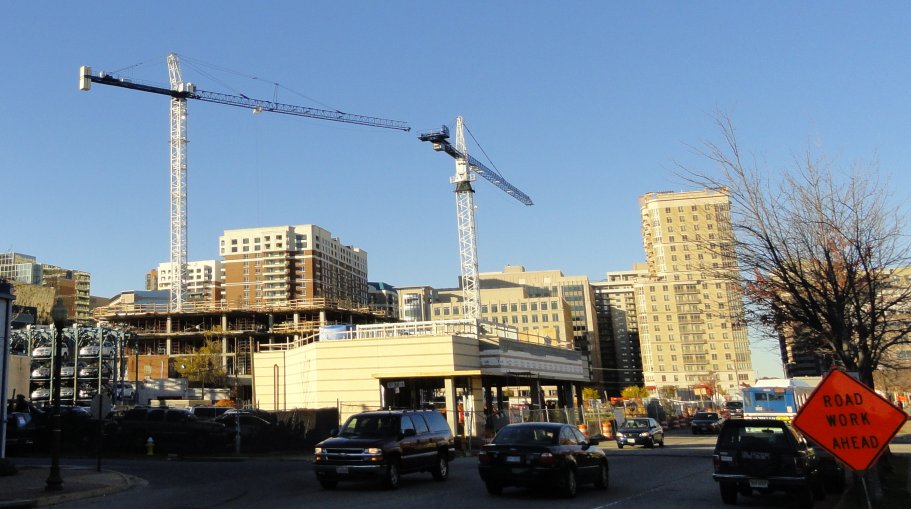 Above is continuing construction near Ballston. Below is the construction near our stop at Dunn Loring. They are going to widen the road and put in a gardened median strip. The areas at the Metro, which you cannot see but is to the right of the photo, will get tall residences along with retail on the ground level. I understand they will have a bakery and a Harris Teeter, among other things. There will be a multiplex cinema down the road. All this stuff will replace the mulch shop, the dumpy buildings, the Anatolian stone yard, the storefront offering legal services to illegal aliens and the various warehouses. The neighborhood is improving.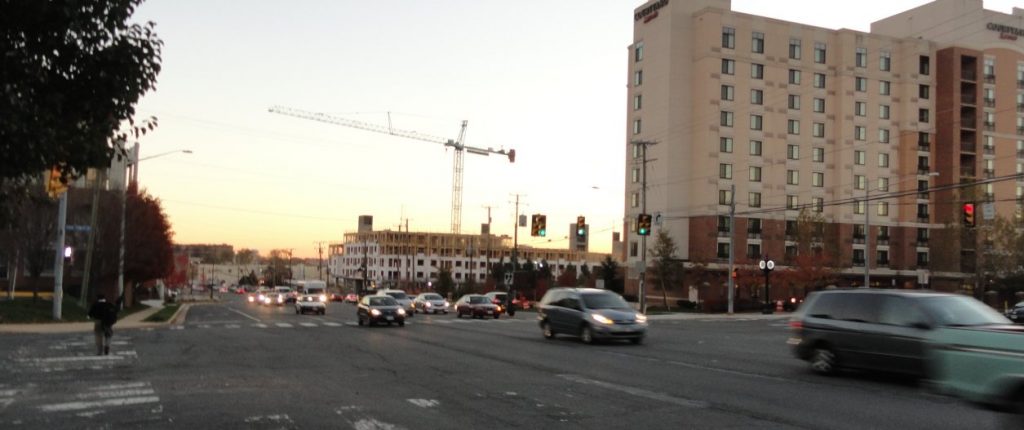 Below is my new Gold's Gym near Ballston Metro. It has the usual equipment, but a younger crowd than the one near the Capitol. They seem to locate these places in old warehouses and industrial buildings.

I went over to see Alex in Harrisonburg and drove down I-81. This is the route that trucks use to transport freight up the Eastern Seaboard. It passes through mostly rural areas, but is nevertheless usually crowded. There has been some talk about building lanes especially for trucks or improving the freight rail to get the goods more effectively transported.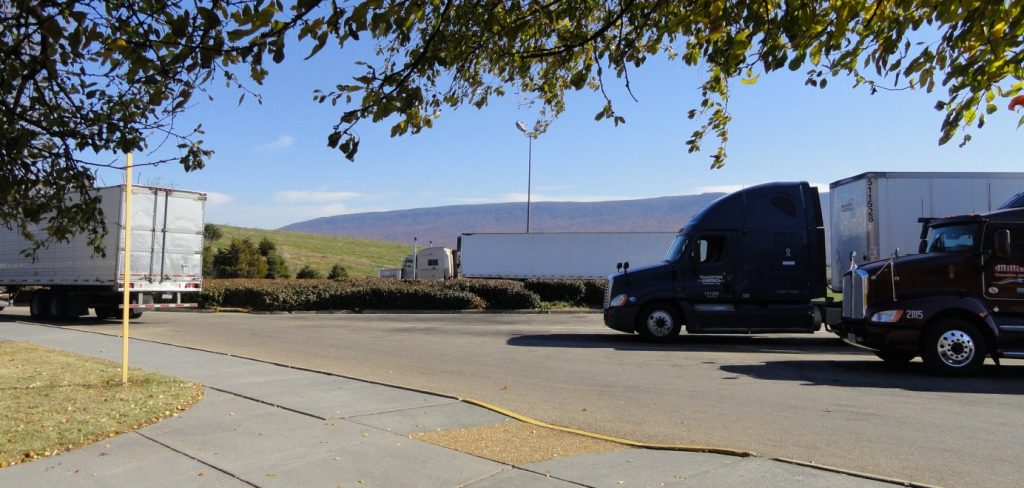 Above is a rest stop along I-81. Below is Harrisonburg at a strip mall with the Wal-Mart Super Center, Home Depot AND Lowes. It seems to be the happening place. There are the usual couple dozen chain restaurants around there. All of them were crowded when Alex and I went down there at around 6:30. We ended up at a not-so-good but not-so-crowded Mexican place. The next morning we had breakfast at Bob Evans.