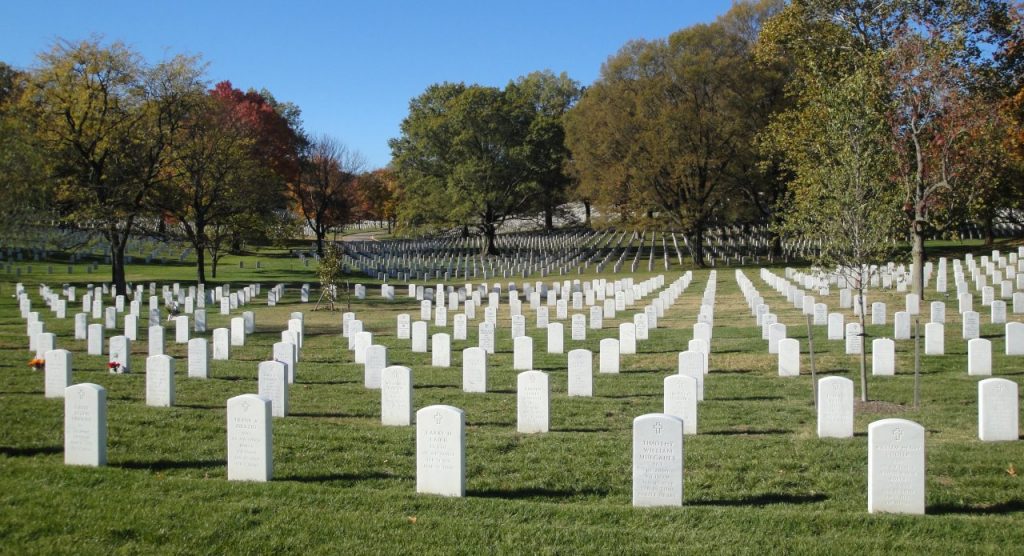 I went down to Arlington Cemetery for Veteran's Day, as has become my custom. It is a good day to think about the ones who have sacrificed and died to protect our liberty. I remember in particular a young man named Aaron Ward, who was killed by a sniper in Hit, Iraq on May 6, 2008. I wrote about him previously. He was only nineteen when he came to Iraq. His story made a particular impression on me because it was close and he reminded me of Alex. I can never again think of young soldiers, marines, sailors or airmen in the same way as I did before. It brings the pity of war closer whenever I think of him.  I understand that my determination to remember Aaron Ward's sacrifice does nothing to help him. A couple years later, I understand that I have to thank him not only for his service and sacrifice, but also for helping make me a more thoughtful and, I hope, a better man.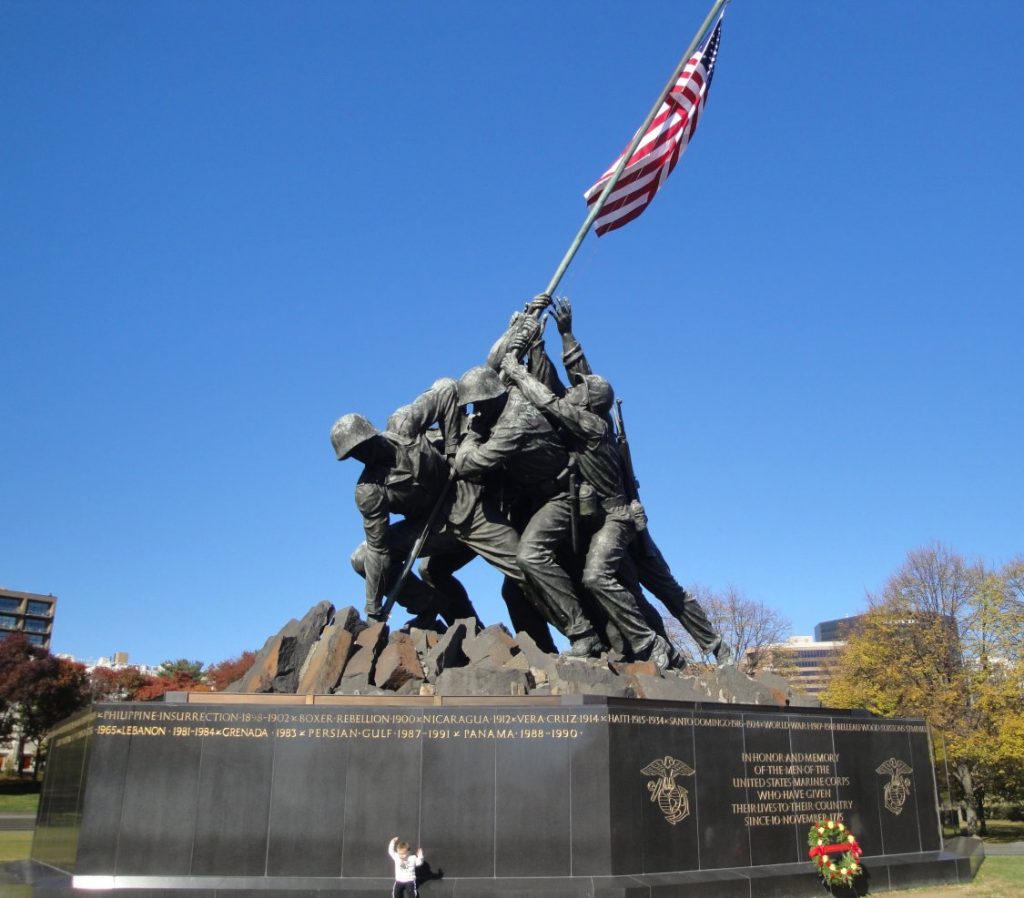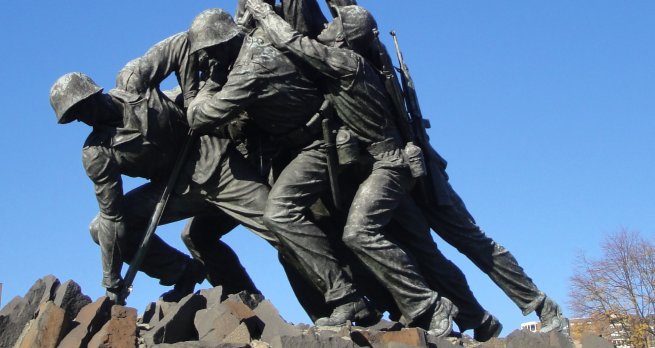 I walked from Roslyn to Arlington Cemetery, going past the Marine Memorial, with the Iwo Jima statue. I have posted pictures before. Above is a closer detail.  Below is Memorial Bridge that connects Washington, near the Lincoln Memorial, with Arlington Cemetery.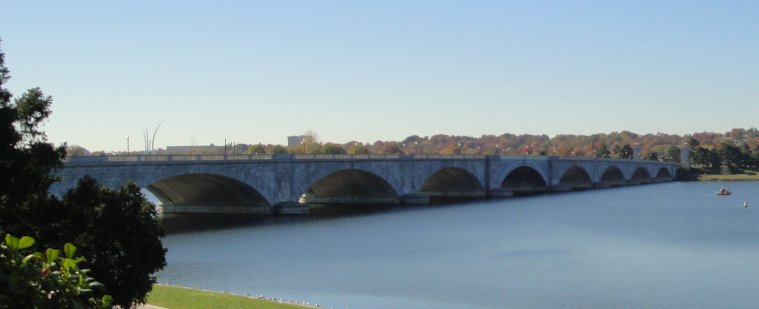 Below is one of the statues near Memorial Bridge. They were a gift from the people of Italy to the people of the United States.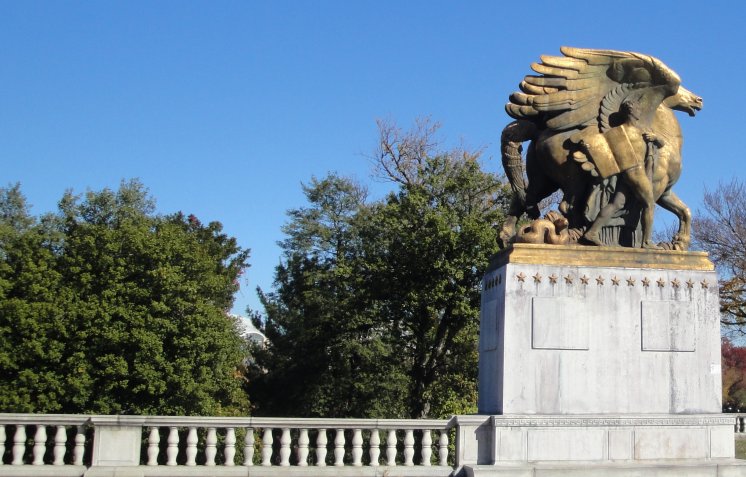 Below is the memorial to the 101 Airborne, the "Screaming Eagles." Maybe appropriately, I saw a bald eagle flying over the Potomac. I got a good look at it, so I am sure it was an eagle. Unfortunately, by the time I got my camera out and ready, it was too far out of sight to get a picture. Eagles are becoming fairly common again. They are primarily fish eaters, so you see them along rivers like the Potomac or Mississippi.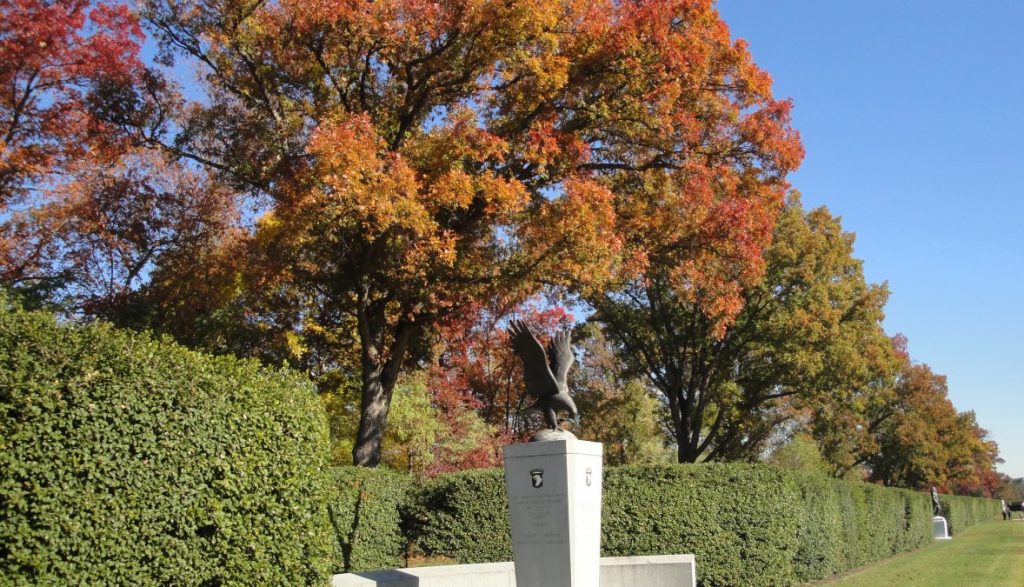 Farther up the river is Theodore Roosevelt Island. It is literally an island of nature in the largely urban area. It used to be cultivated, but went back to nature  around 100 years ago. They claim that it is an "island of tranquility" but that is not really true. You may be able to pretend that the persistent traffic noise is the sound of the ocean, but the airplanes going over every couple of minutes from Reagan National Airport are harder to rationalize. The only time I really found tranquility there was when I was stranded in Washington after 9/11/2001. They stopped the flights and there was not so much traffic, so it was quiet, but in a sort of eerie way. Below is the Roosevelt Memorial, with old Teddy talking to the trees.
Below is the George Washington Parkway, which follows the Potomac from Mount Vernon, one of the sources of traffic noise on Theodore Roosevelt Island. It is a bit classier than some other highways, with its beautiful natural stone walls separating the lanes of traffic. They just just don't build things like that anymore.