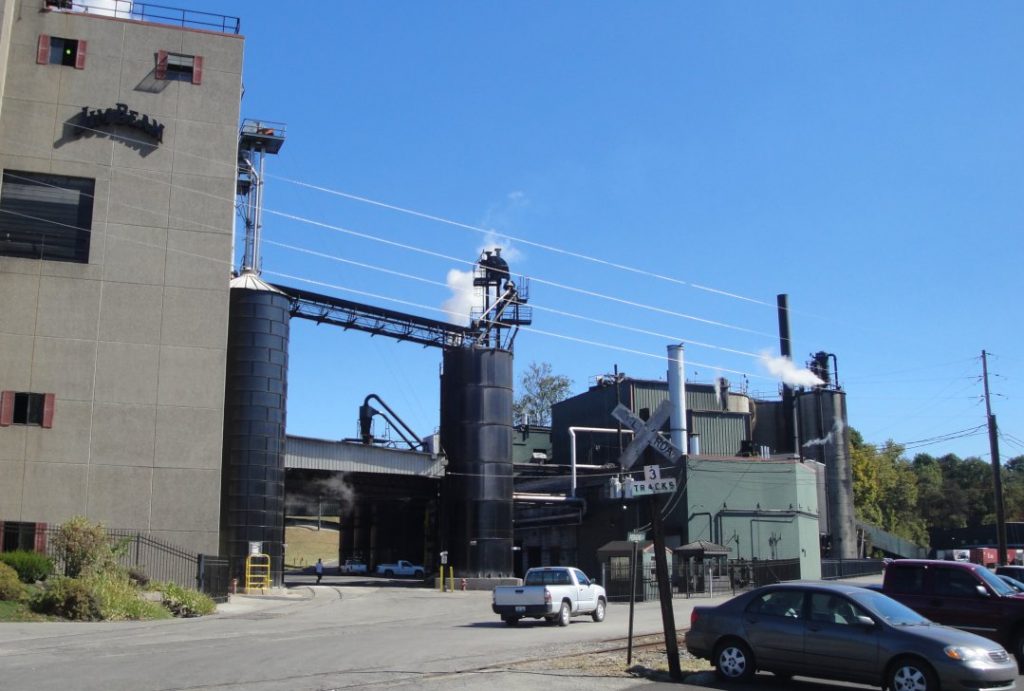 The Kentucky Bourbon Trail connects six Bourbon makers in Northern Kentucky. It is a very pretty drive and you get the added benefit of visiting distilleries and tasting their whiskey. We stopped only at Jim Beam and Wild Turkey. I think you might need a couple of days to do the whole thing, not least because you probably could not drive if you visited all the distillers in one day, even with the very small samples you get. Below is the center of the district, Bardstown, Kentucky the "Bourbon capital of the world."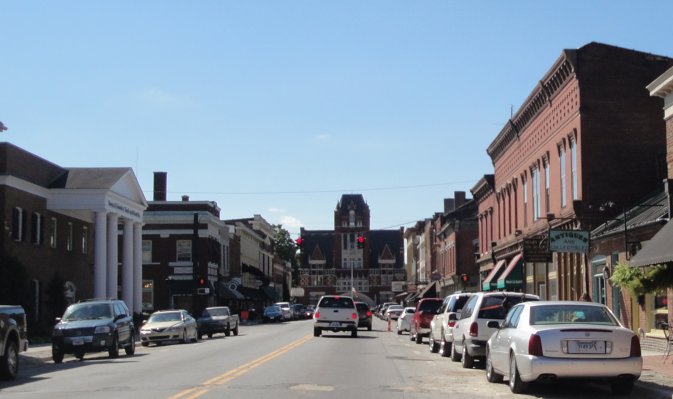 Bourbon is a true American product. The Congress declared Bourbon to be America's native spirit and there are specific requirements for making it. For example, it must be at least 51% corn. In early American times, distilling bulky corn and other grains into whiskey was the best and sometimes the only way farmers on the distant frontier could get their products profitably to markets across wilderness with no or bad roads. Bourbon can be made anywhere in the U.S., but around 95% is made in the State of Kentucky, near where this sort of whiskey originated. Northern Kentucky has good water for making whiskey because of its limestone and limestone soils that filter water and make it "sweet."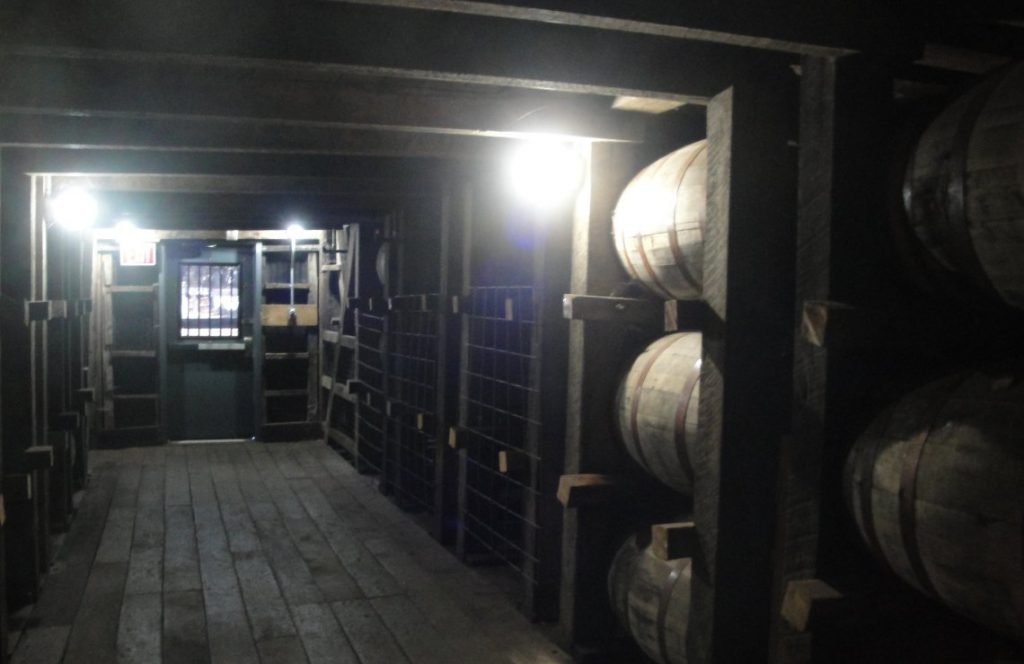 All Bourbon must be aged in new white oak barrels. The barrels can be used only once, after which they are sold to Scotch whiskey producers and makers of other alcohol products. They are charred inside. The raw whiskey – called white dog, this is as far as they get when they make moonshine or white lightning – is clear and essentially flavorless. No artificial colors or flavors may be added to the finished whiskey. During the seasons of the aging process (the aging barns are not heated or air conditioned) the whiskey expands and contracts soaking up woody flavors and color from the wood and charcoal of the barrels. When you take a drink of Kentucky Bourbon, you taste the forests, creeks and at least four and maybe ten years' worth of Kentucky seasons. Below shows Kentucky along I -64.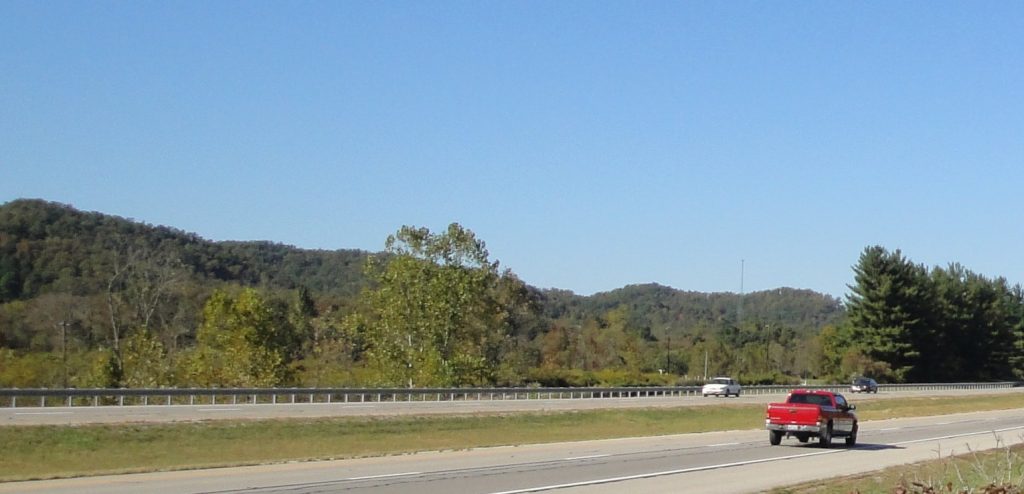 We bought a couple of bottles of whiskey at Jim Beam. I got a bottle of Jim Beam Black. It is older than the white label and has a noticeably smoother feel. If you want to drink Bourbon, this is the one I recommend. I keep around a bottle of "Old Forester" because I like the name, but the Beam Black is better. We also got a bottle of a new product called "Red Stag". It is not officially Bourbon because it has some cherry flavor added. At the Wild Turkey distillery, we got a bottle of rye whiskey. This also was technically not Bourbon. It tastes a little more like Scotch. You can see below the distribution of grain in two Jim Beam products, Basil Hayden and Knob Hill. I don't like the Basil Hayden. It is a little too harsh. Knob Hill is good, but a little too pricey, IMO.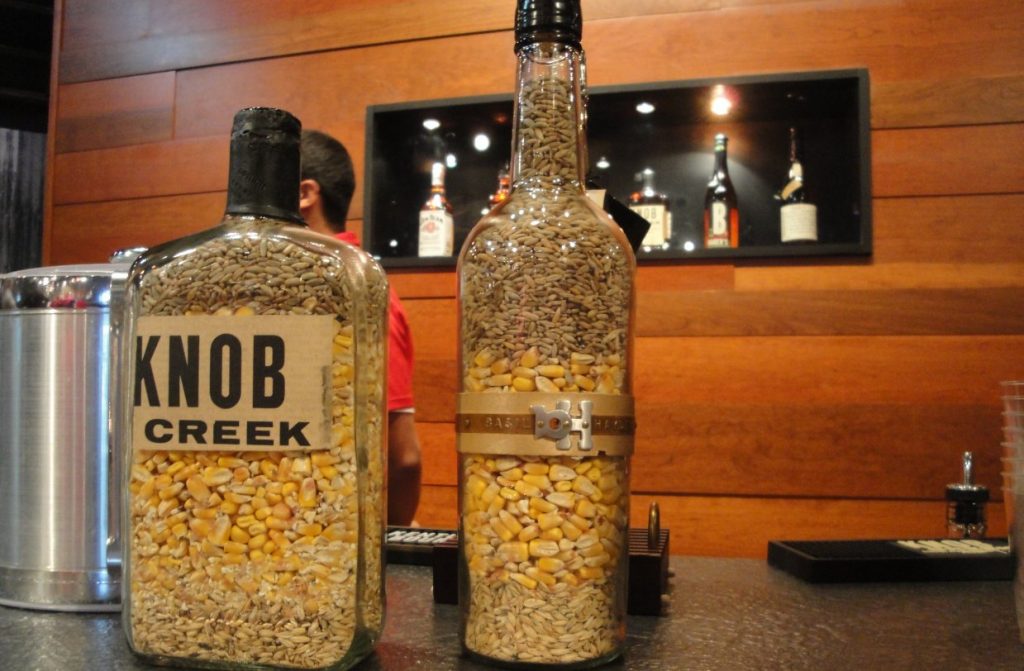 We should all drink responsibly, of course, but I think we should all drink a little. Beers, wines and whiskeys are deeply embedded in so many of our traditions, both in the creation and in the consumption of the products. There is just much more than the schluck going on. I suppose you could have specific health or religious concerns, but besides that, it is a silly person who refuses a drink when offered.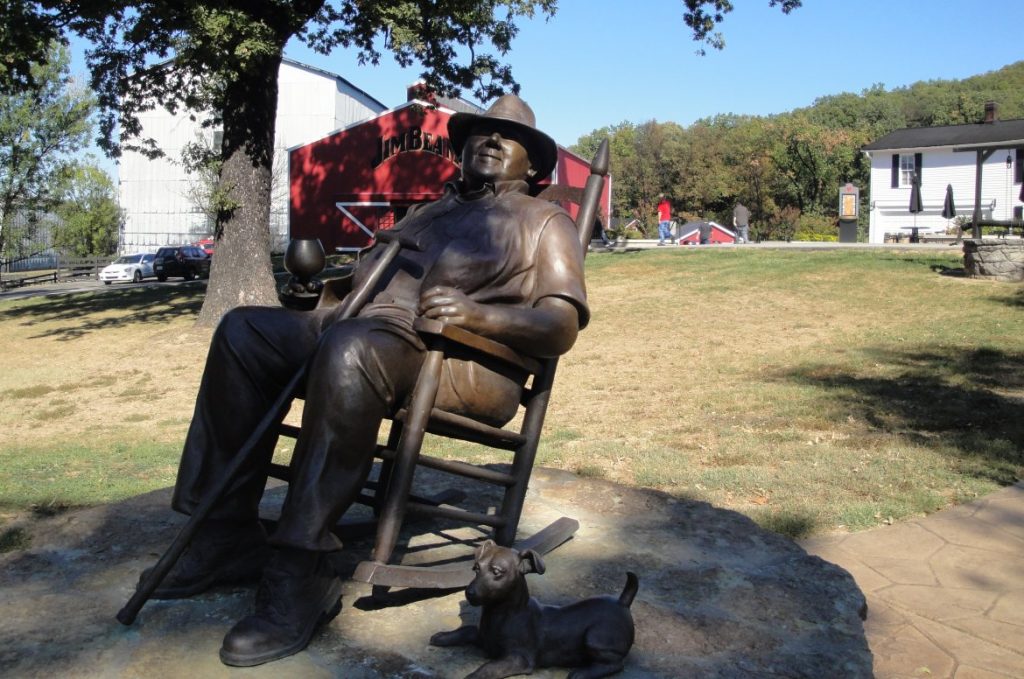 Above is Booker Noe, the grandson of the eponymous Jim Beam. Booker created the modern Jim Beam distillery. His son, Fred is the 7th generation of the Beam family to run the business. If you look in back of Booker and below at the ginkgo tree in the front yard, you notice the black bark. This is caused by a fungus that grows on the surfaces around distilleries because of the evaporation from the whiskeys. The lost alcohol is called the "angel's share" and in humid climates it feeds the fungus. It makes it look like there has been a fire, but it is evidently harmless to the trees.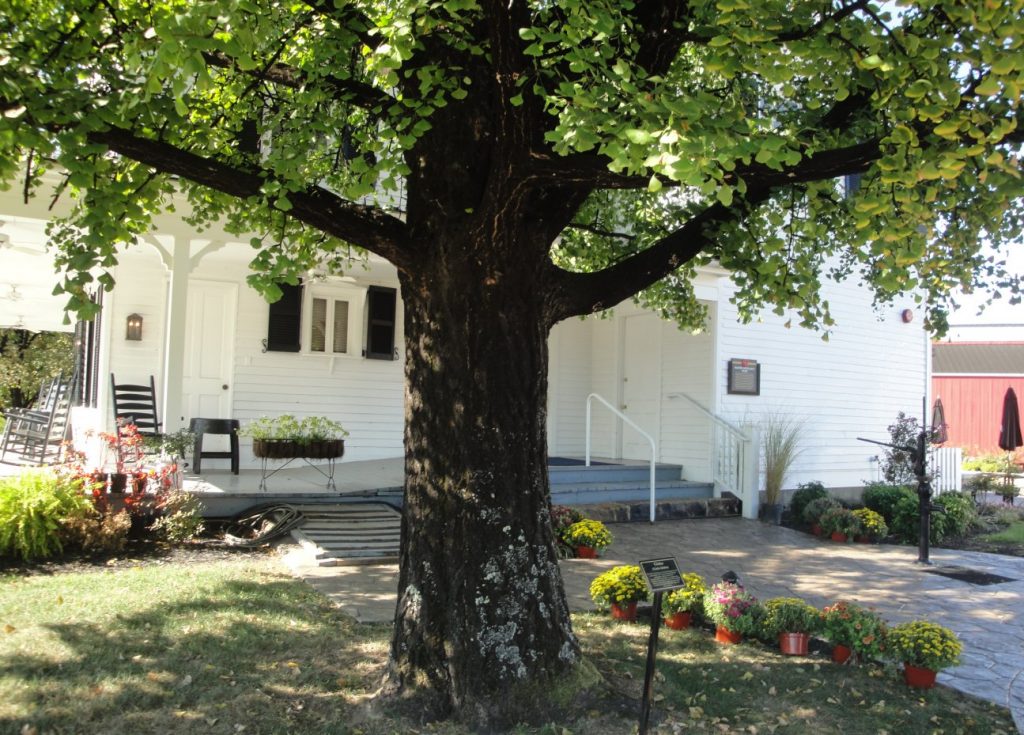 Below is a truck moving the barrels.