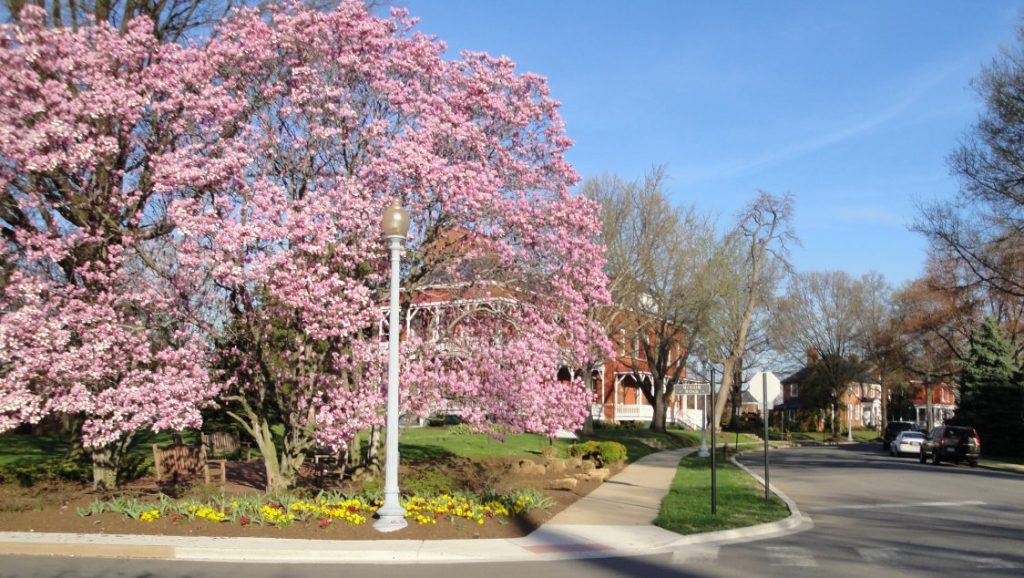 Being able to cut through Fort Meyer has greatly improved my biking to work experience. I had almost forgotten that I have this blog to thank for this. One of my colleagues at State Department send me an email telling me that Fort Meyer was open again after reading this post.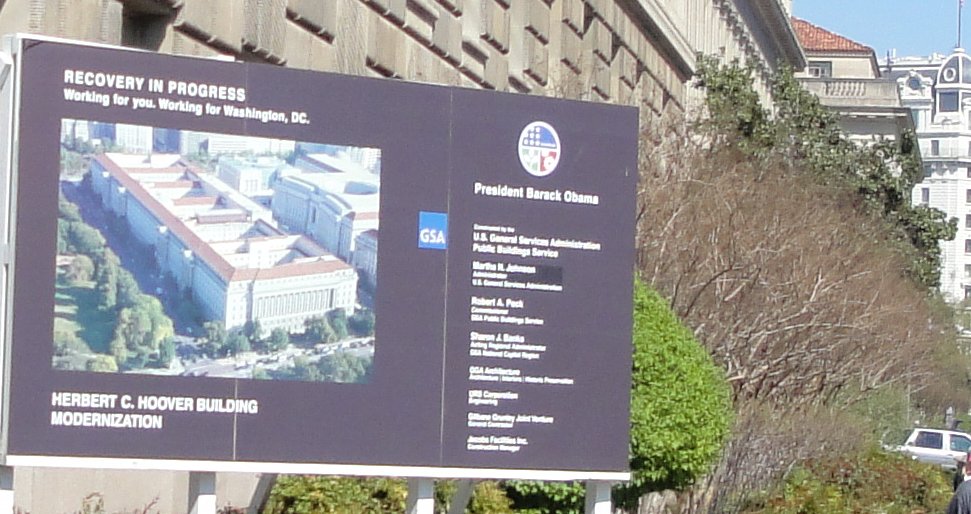 Above is an interesting sign of the stimulus. It struck me as funny for a few of reasons, first because it is the Hoover Building. Hoover's reputation on economic recovery is not that good. Second this renovation started a long time ago. Chrissy used to work in that building and they were already renovating it when she was working there back in 2007/8. Third, this building was one of the first big government buildings in Washington. It was the biggest office building in the world when it was completed in 1932.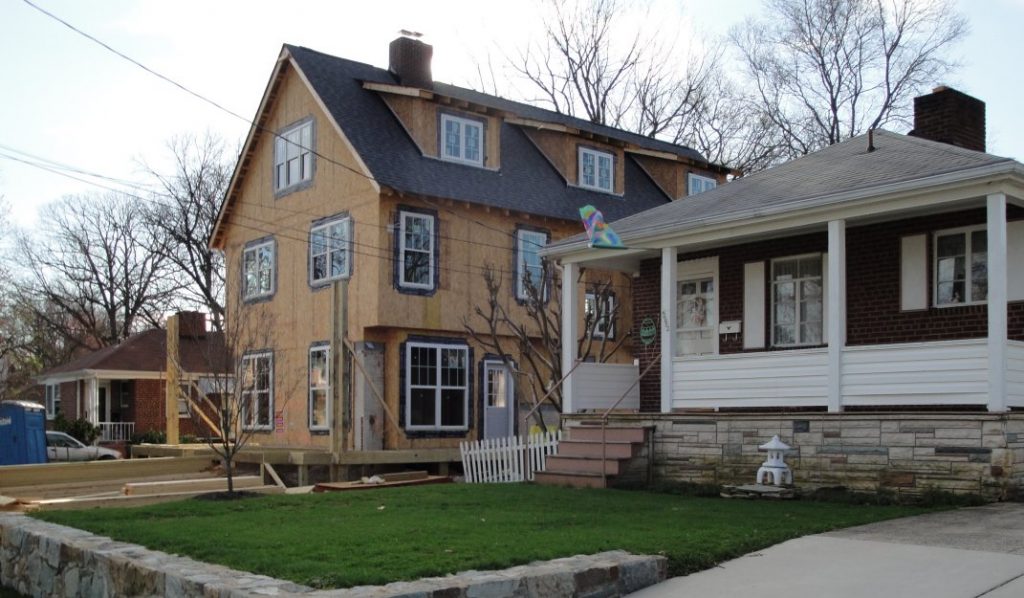 Above is new bigger home that replaced a little ones. This kind of "tear down" or "in filling" is still happening, as you can see, but has slowed down a lot because of the recession. People buy the smaller houses, like the one at the right, tear them down and rebuilt bigger, newer ones, like the one on the left, on the lot. This one is not as big as some and it seems to fit in well with the neighborhood. Sometimes people build huge houses that essentially cover the entire lot, often literally shading out their neighbors.