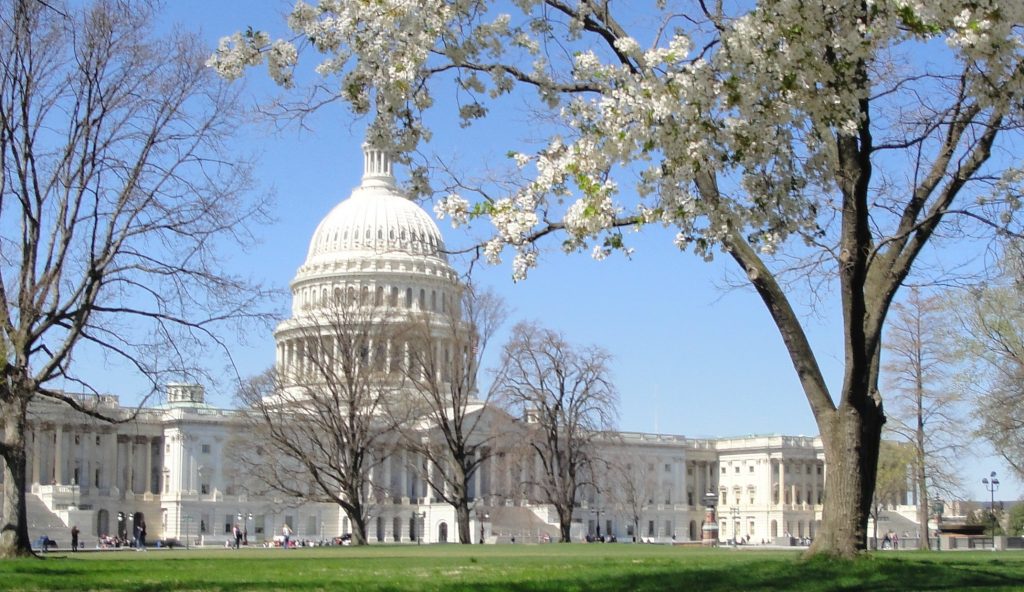 Spring has arrived in Washington. Some pictures are included. Above is the Capitol seen from the NE corner. Below is the Jefferson Memorial.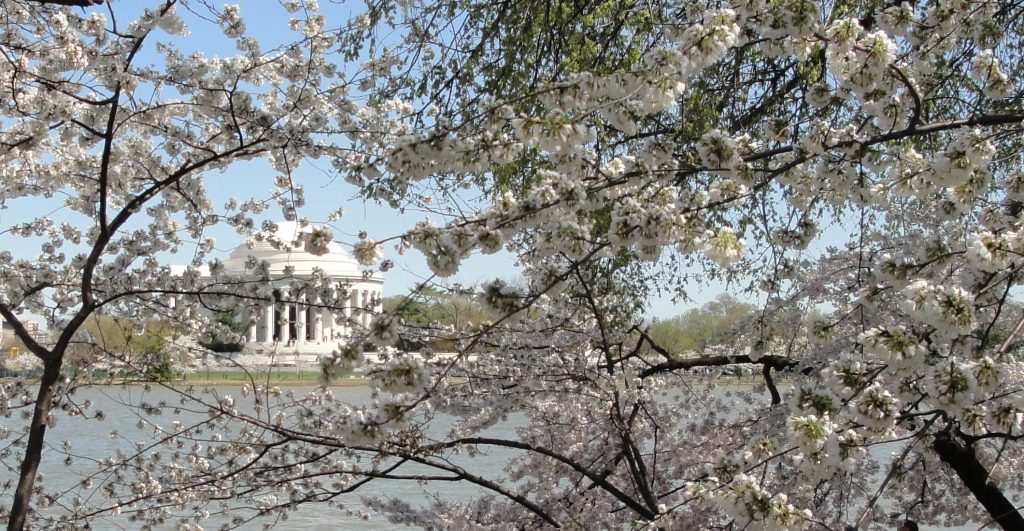 Below is the Lincoln Memorial. Lots of people have come to see old Abe.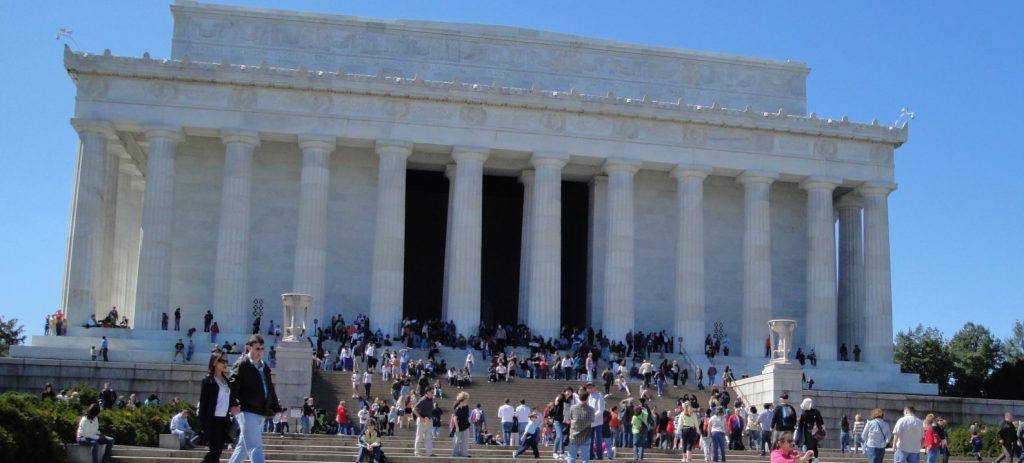 Below is the Washington Monument through the cherry trees.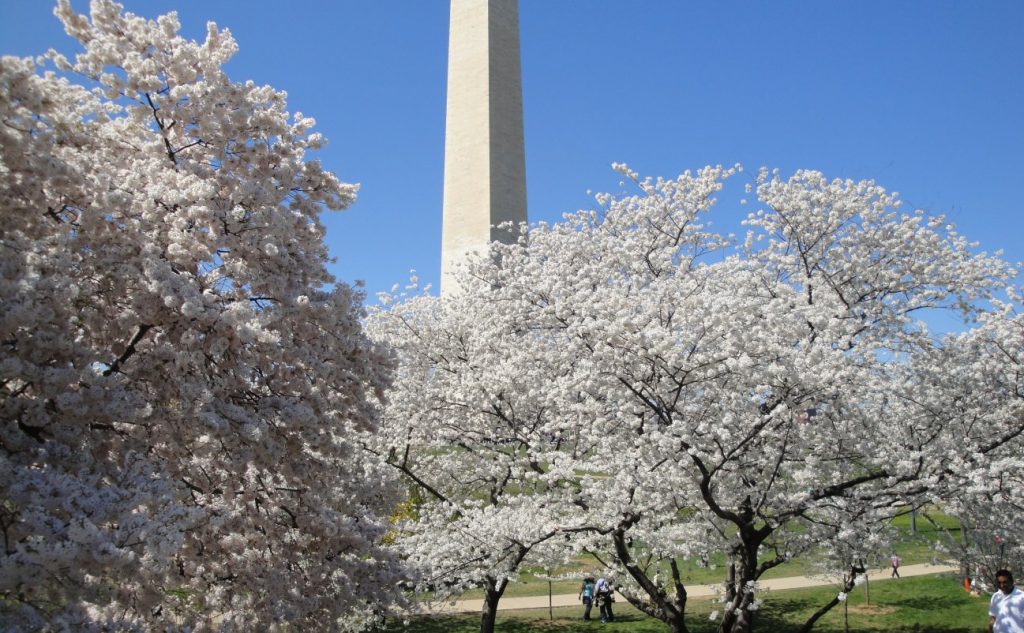 Below is the path along the Tidal Basin.