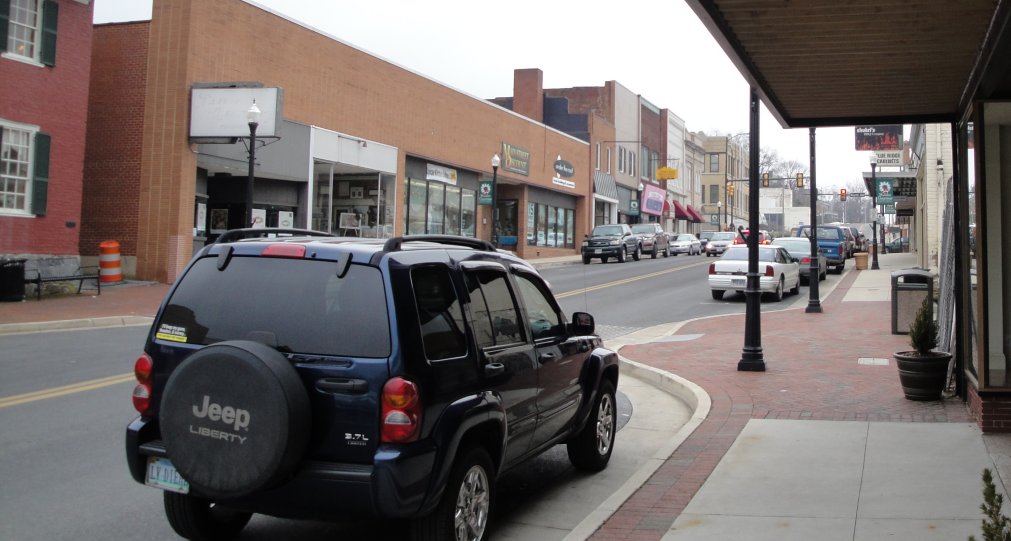 I went to Charlottesville for the meeting of the Virginia Tree Farm Committee. Unfortunately, the meeting was in Richmond. They alternate between those two places, and I just screwed it up. I had actually written the correct place in my calendar, but went to the wrong one. Well, I am not crucial to the meeting and It was not a total loss. I got to visit Alex, since Harrisonburg is not far from Charlottesville. In fact, I think that my desire to see Alex might have figured into my mental slip. Above is the main street in Waynesboro.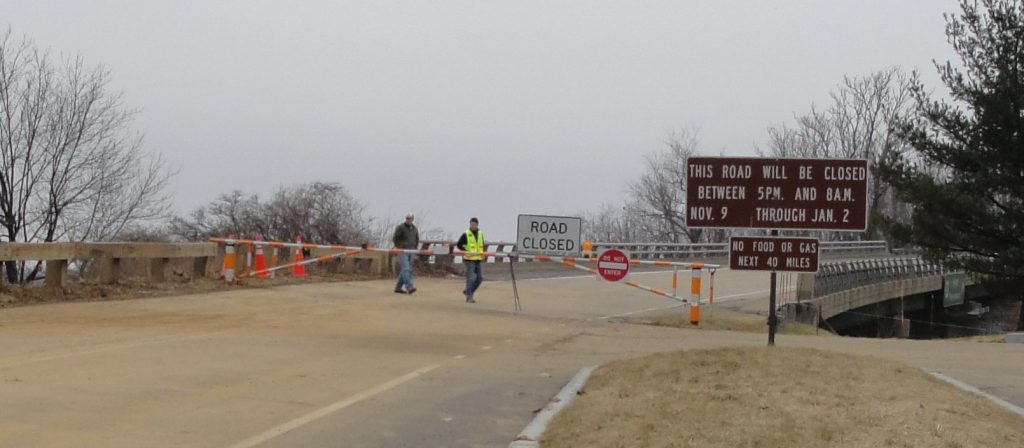 Alex had classes until 3:30. This was good when I had planned to attend the meeting, but now I had lots of time on my hands. I thought I might drive up along the Blue Ridge Parkway but it was closed, evidently weather related. So I went through Waynesboro. I was not seeing it on the best day but they did have an A&W. I like the hamburgers and the root beer. A&W fries are not good, however.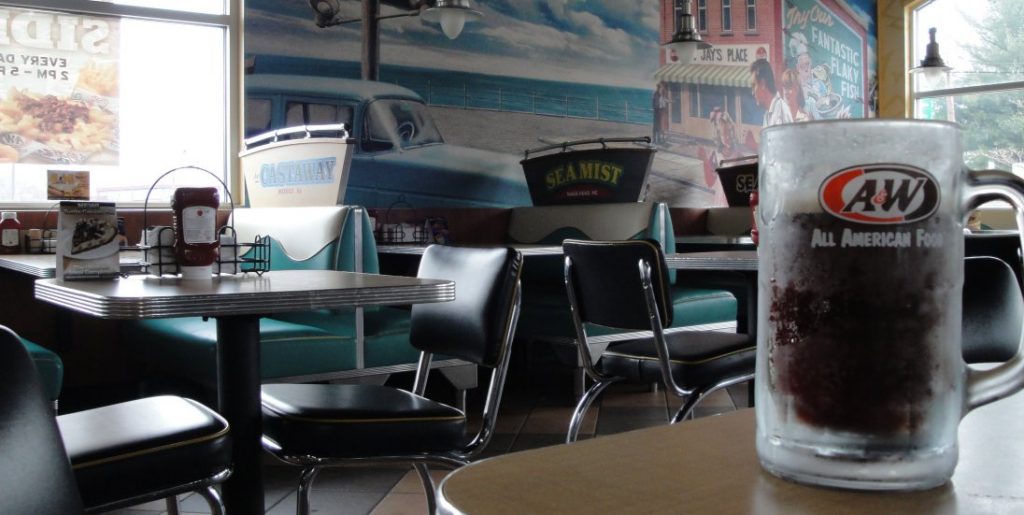 Above is the dining room. I had it to myself. Below is the outside.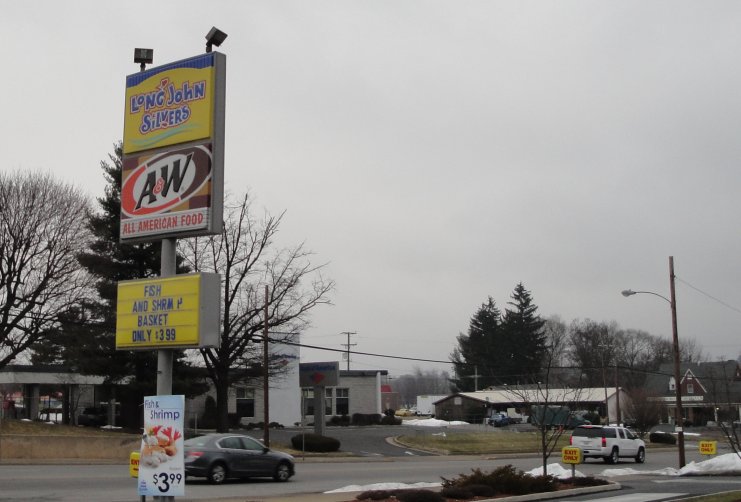 I followed a little road north. It was a charming rural area. I wanted to stop off at Grand Caverns, but it was closed for the season. Again, not the best time to come around. Since I was still too early, I walked around Harrisonburg. You can see pictures.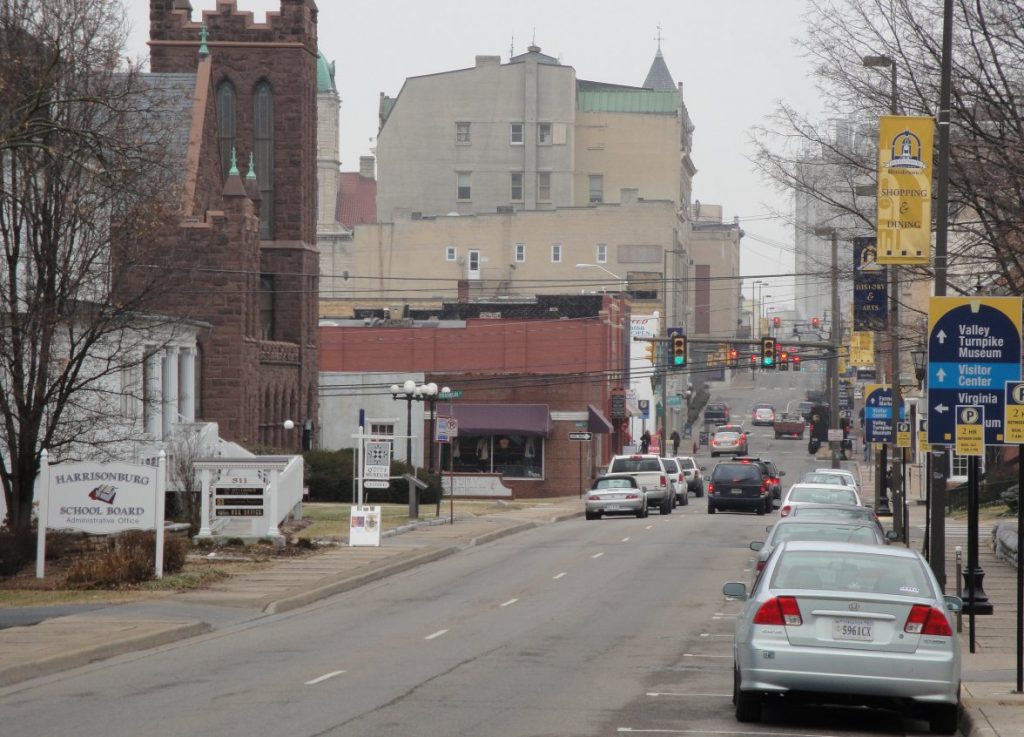 Alex likes his classes at JMU. He has a couple of Asian history classes, symbolic logic and an anthropology class on North Americans native people. He found the gyms and good running trails. College life is good. We had supper at "the Blue Nile" and Ethiopian restaurant. Harrisonburg is well endowed with restaurants and services.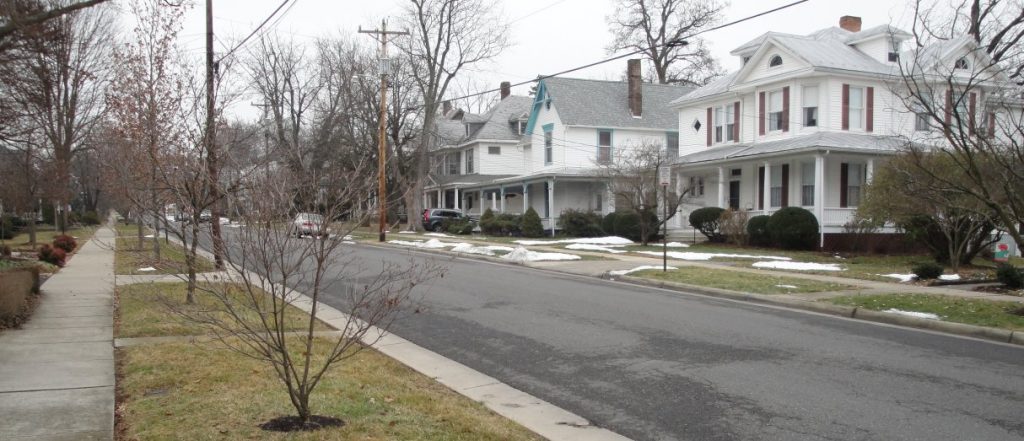 Rain mixed with snow scared me a little when I left Harrisonburg at around 6pm. I don't much like driving up I-81 because of all the trucks even in good weather. The weather cleared up not too far into the trip and there wasn't too much traffic on 66. I got 42 miles to the gallon on this trip, which is good for going through the mountains. I usually get good mileage on the way to Charlottesville along 29. I think it is because of the slower speeds and the hybrid does particularly well on the rolling hills. I get a significantly better mileage at 50 MPH than I do at 65.
Below is the city hall in Harrisonburg.