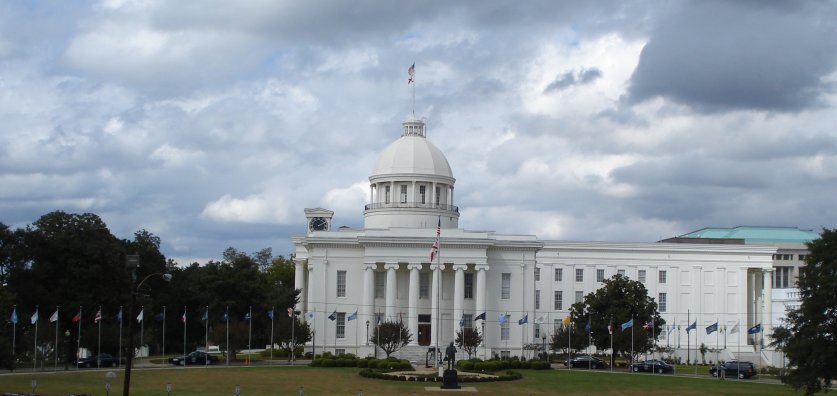 Montgomery is on a flat site so it spreads out easily. The central part of the city is very quiet. It is easy to drive and find your way around the grid pattern streets, and there is ample parking all around. The country's first electrical trolley line was set up here in 1886. That started spreading out the city's population. There are no natural barriers, so since it was easy just to move a little farther out and since the city's population is only 200,000 (a little less than Arlington) the whole place has more the density of a suburb than a city. Above is the state capitol.
Below is the Confederate White House, where Jeff Davis lived. Montgomery was the first Confederate capital. The woman running the reception desk was originally from Czechoslovakia. Her parents fled Sudetenland when Hitler took over, only to be subsumed when he took over the rest of the country after the Munich sell-out. After WWII, her family wisely got out when the communists took over. Although she came to the U.S. when she was only eleven, she still had a trace of a Czech accent, overlaid with the Alabama drawl.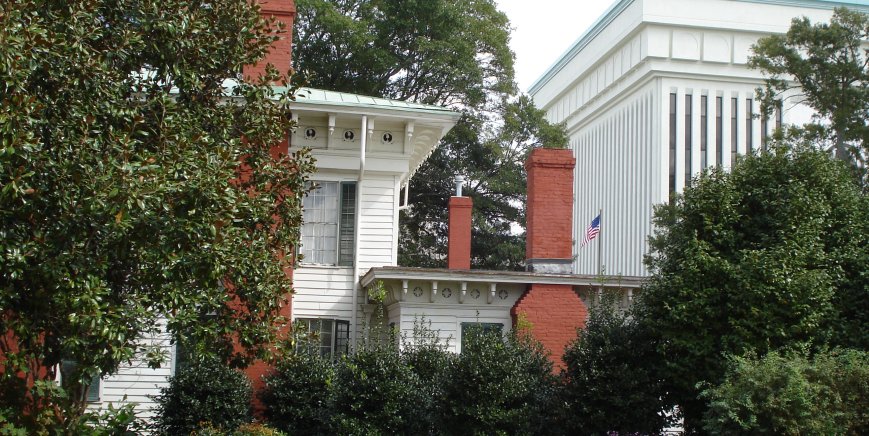 I was a couple hours early for my appointment at the Alabama Forestry Association, so I got a chance to walk around the Capitol area. The buildings are classical revival built with white marble from Alabama or the neighboring states. Below is the Alabama Archives building. There is a museum inside. Notice the classical style with the white marble again.
The city has clearly gentrified. Near the river are a lot of old warehouses and railroad buildings, now converted to loft apartments and nice restaurants. I didn't take pictures of them, but below is the Dexter Baptist Church, where Martin Luther King served as pastor 1954-1960. It was from here that he organized the Montgomery bus boycott.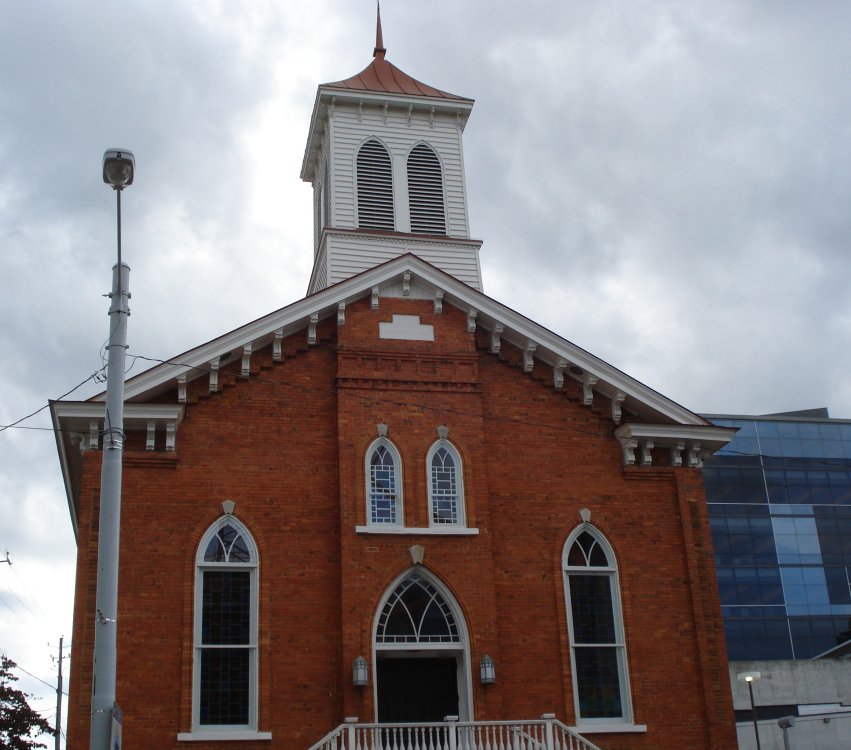 At the Alabama Forestry Association, I met Rick Oates. Forestry is an important industry in Alabama. Although the state tree is the longleaf pine, loblolly is a lot more common. Mr. Oates said that woody biomass looks like it will take off and some of the pulp firms are worried about it. I wish. The price of pulp is so low now. It would take a big change in biomass to bring it back up. You can find out more about Alabama forests at this link.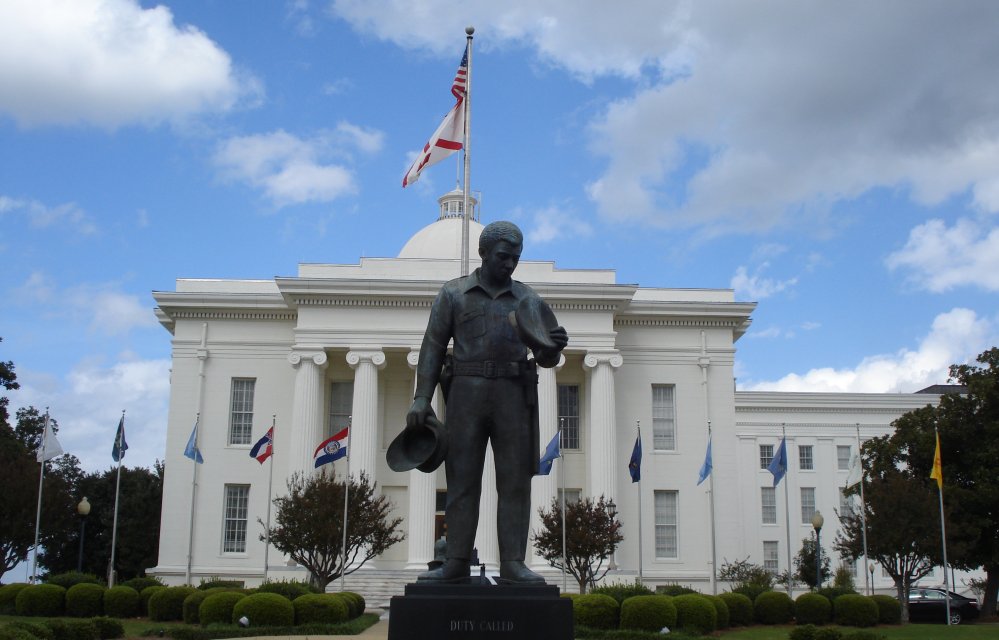 Above is a memorial to police officers at the Alabama Capitol. Below is a traditional Alabama cabin.